Pretty in Pink: How to anchor an extraordinary event in people's minds through design
Art and culture, Claim Development, Curation, Event Design, Projectmanagement
The Kulturmeile event transforms Dortmund's city center into a hotspot for art and culture for one weekend. With a variety of free offers, it invites you to experience and participate in the diversity of the local cultural institutions. Workshops, lectures, live acts and guided tours provide an exciting walk full of activity and entertainment along the Mile across the City.
Florida Brand Design developed a graphic identity that stands out and reflects the radiance of this special event.
---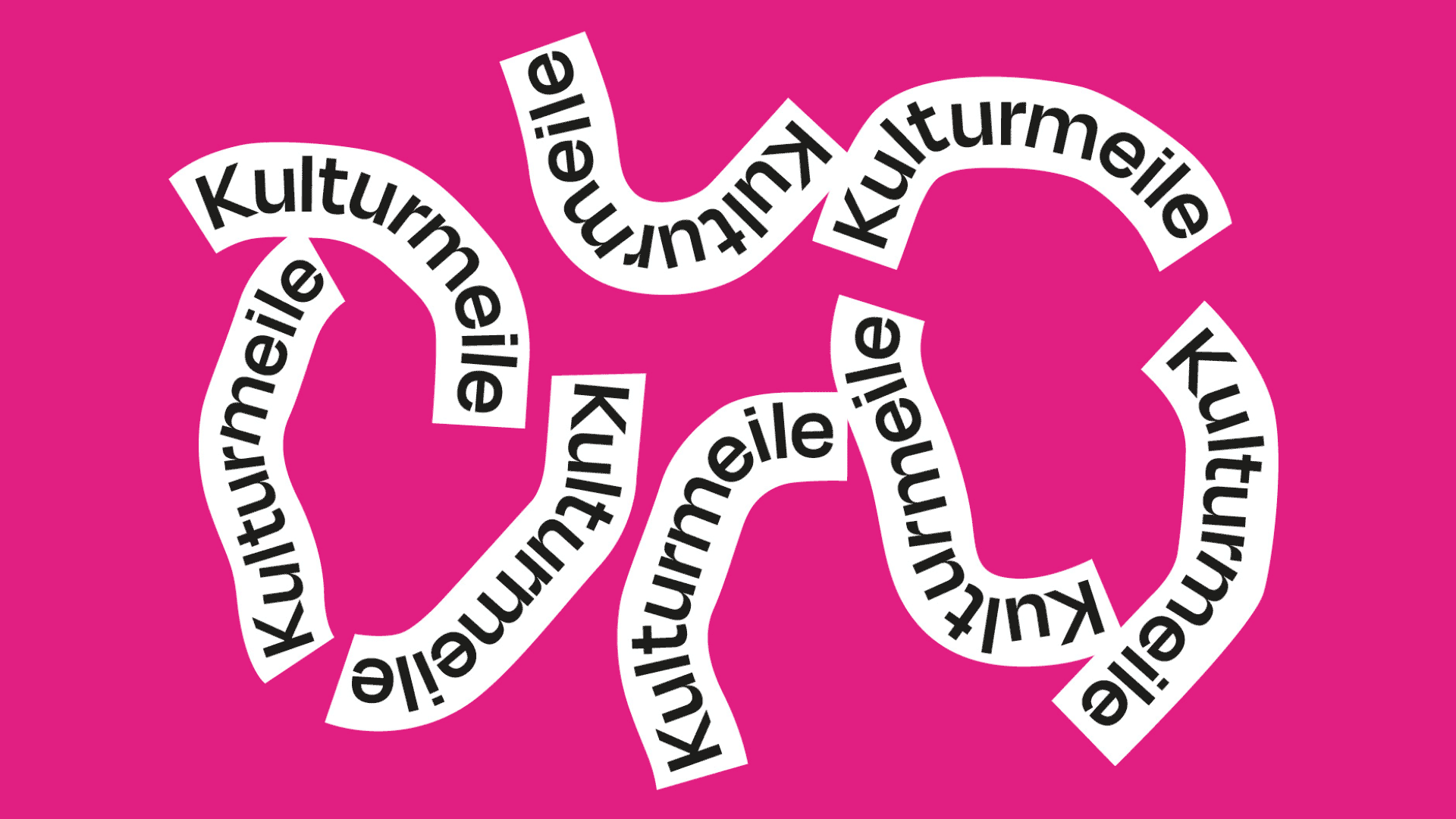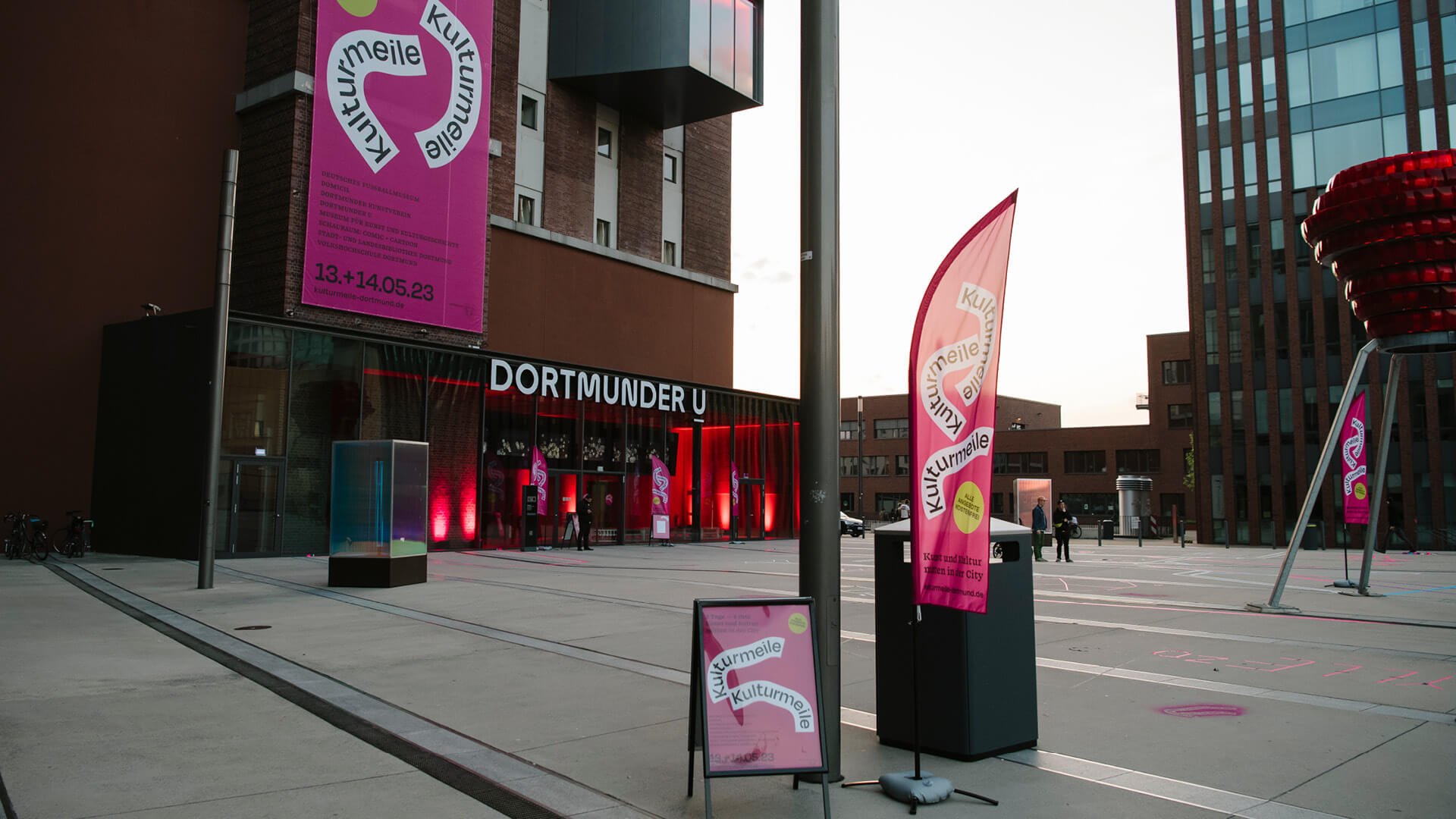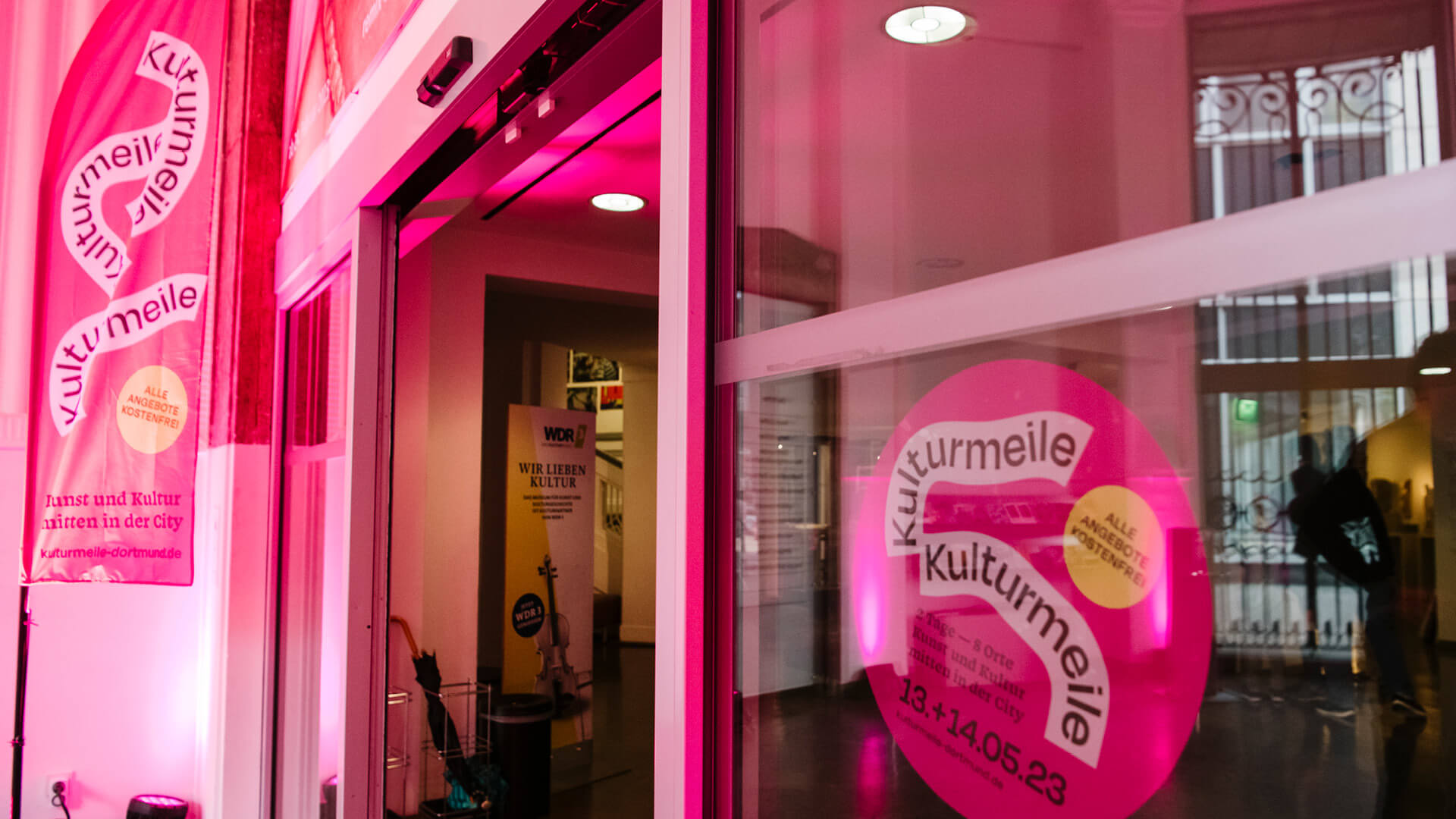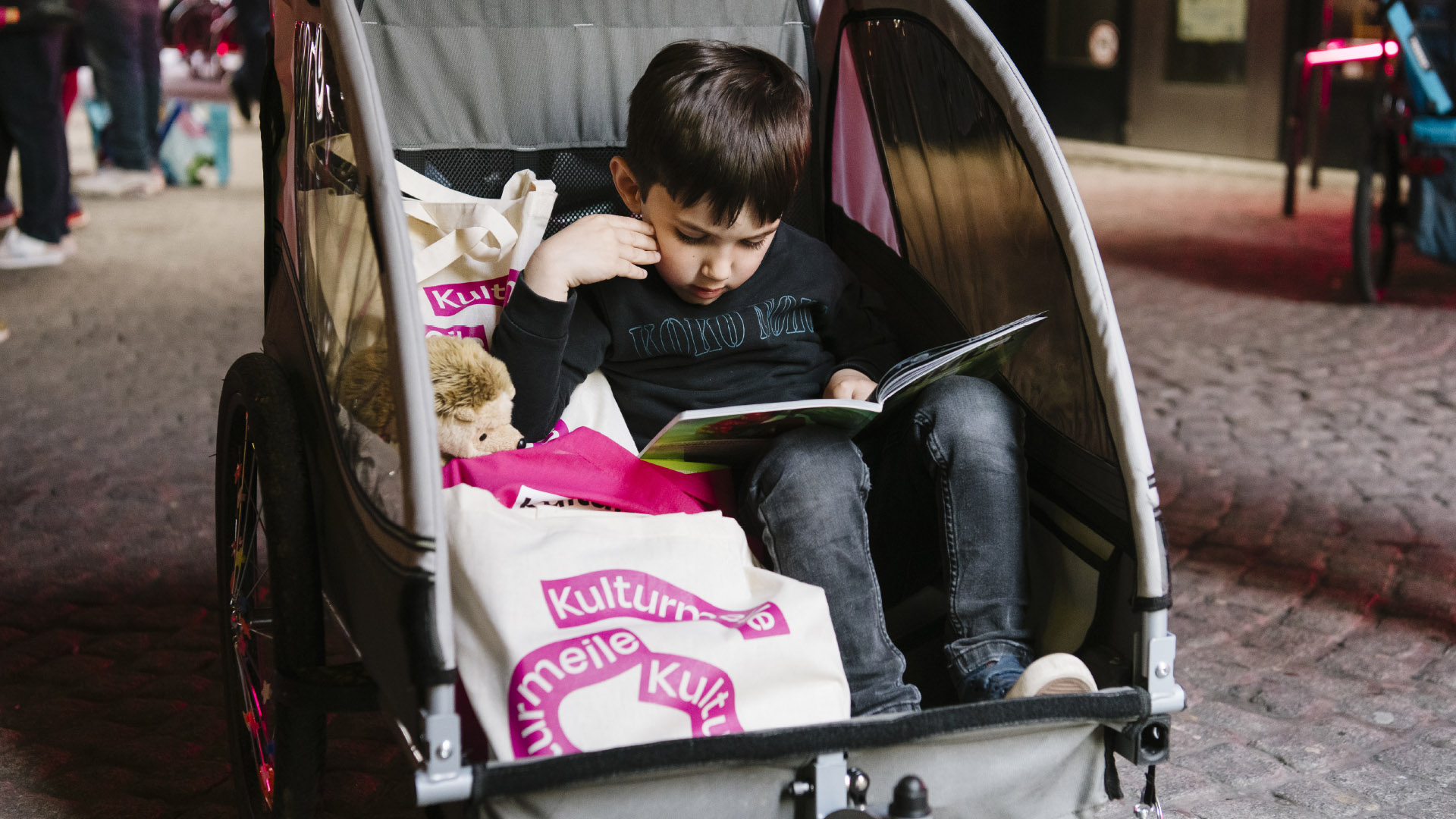 The Dortmunder Wall as a formative element for the design
From the top view, the scene of the Kulturmeile, Dortmund's city center, is clearly framed by the Wallring. Its dynamic contour becomes the basis for the word mark, headlines and image masks in the design and thus fits ideally into the lively overall image of the event.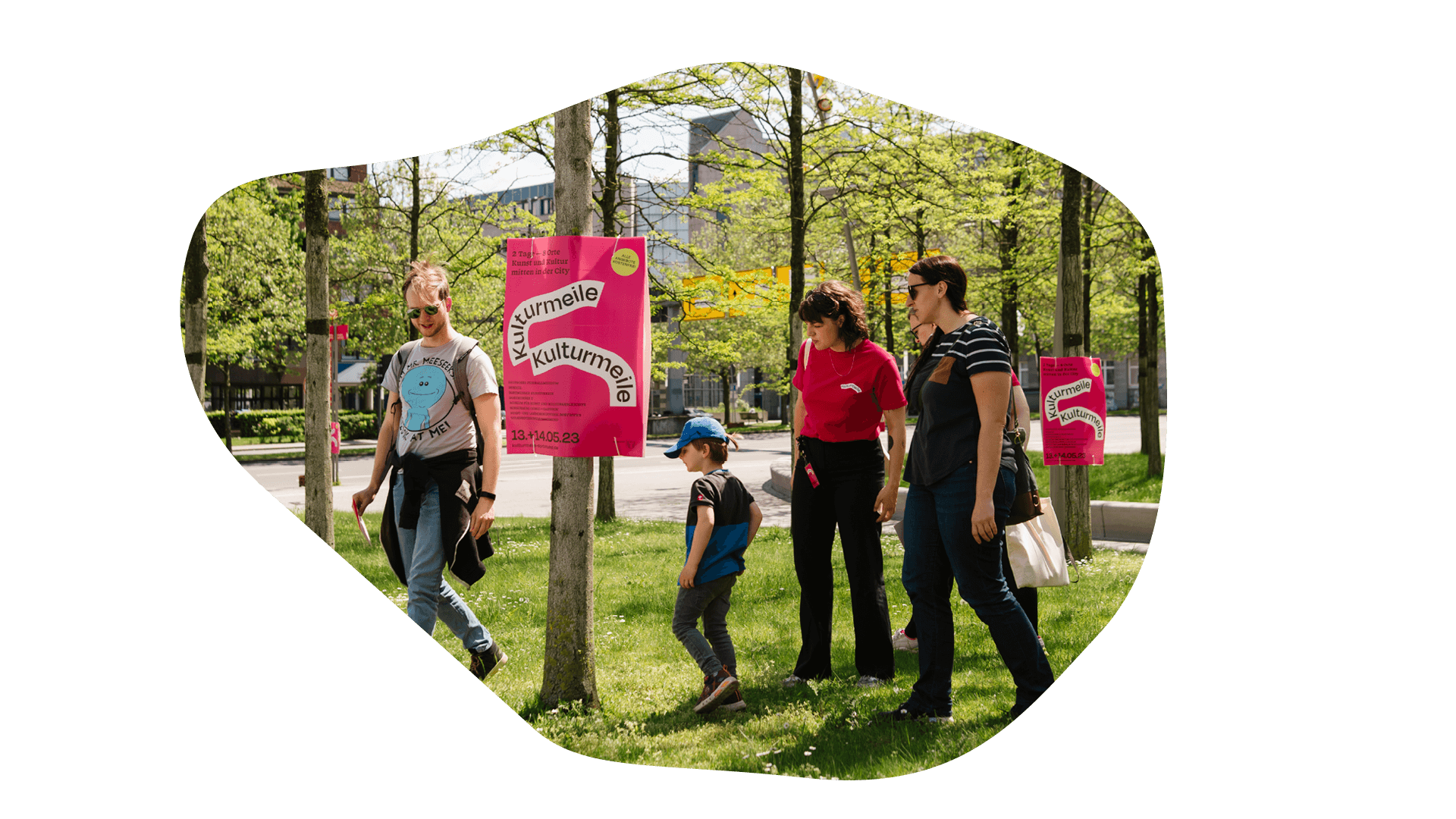 A loud and extraordinary design
With the full-surface use of the color magenta, we created an attention-grabbing basis that, in combination with the dynamic word mark, blends into a fresh, distinctive look. Thanks to a large-scale poster campaign, the Kulturmeile Dortmund has become an unmistakable part of the cityscape and remains in the minds of visitors.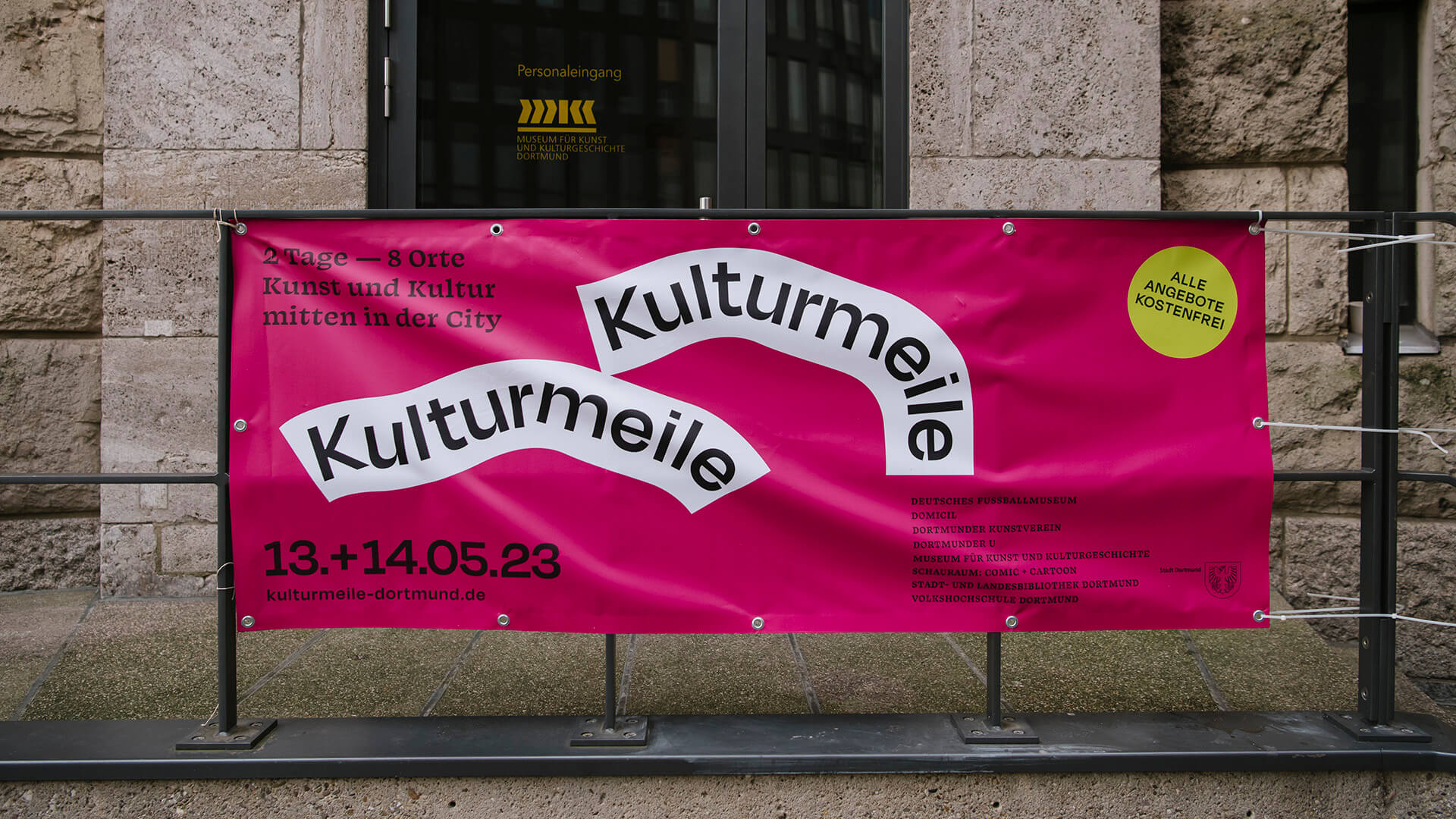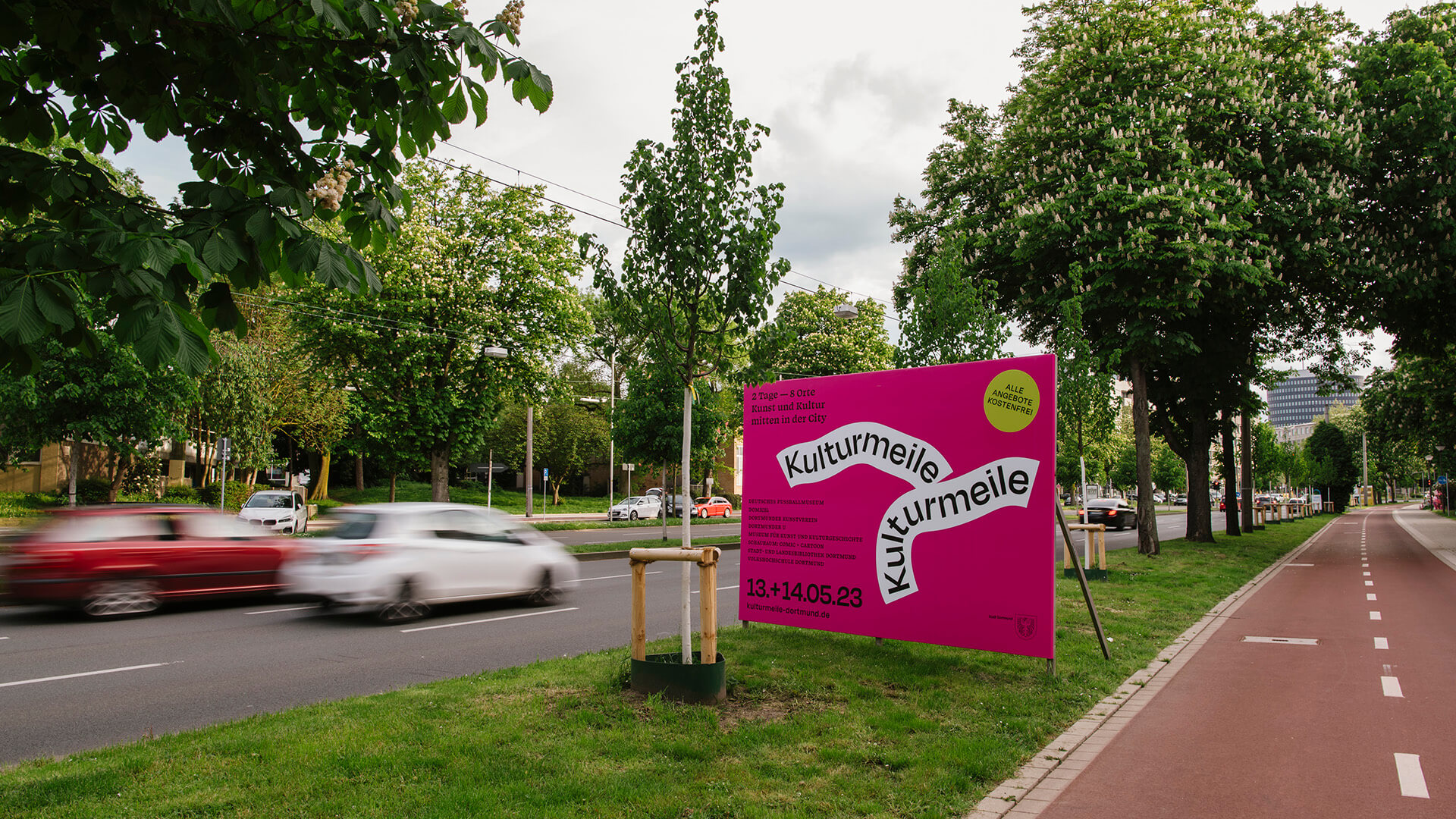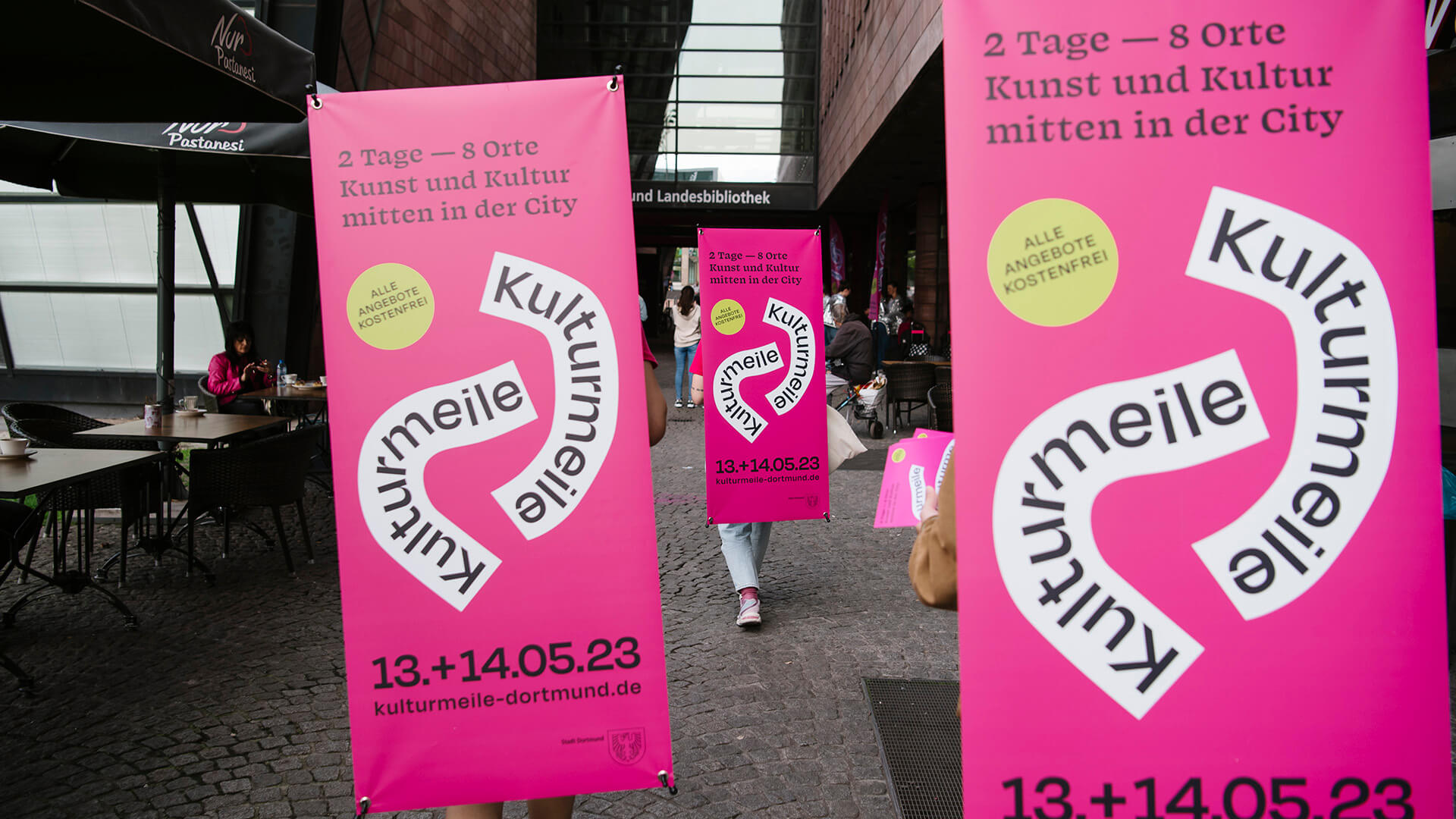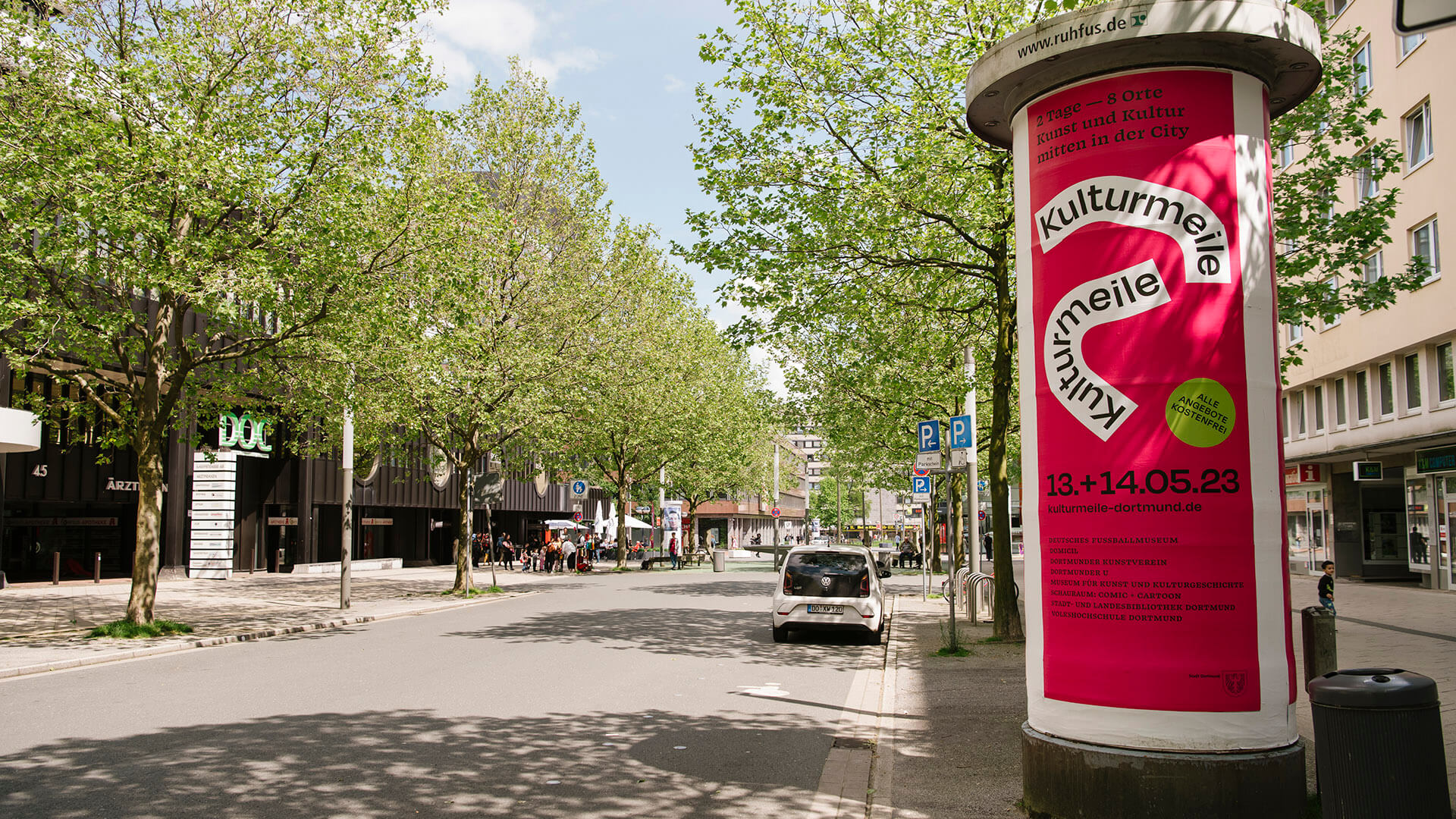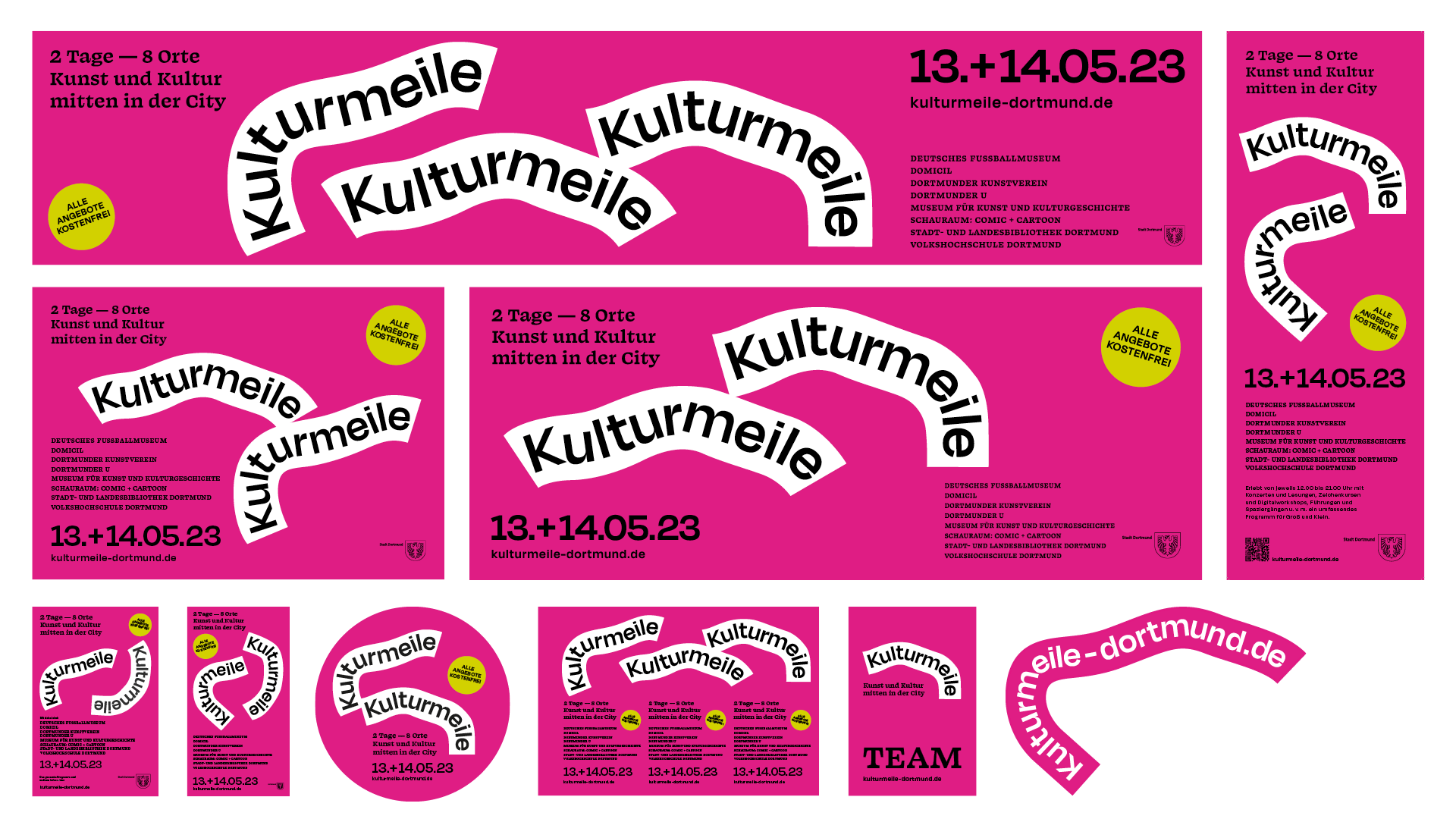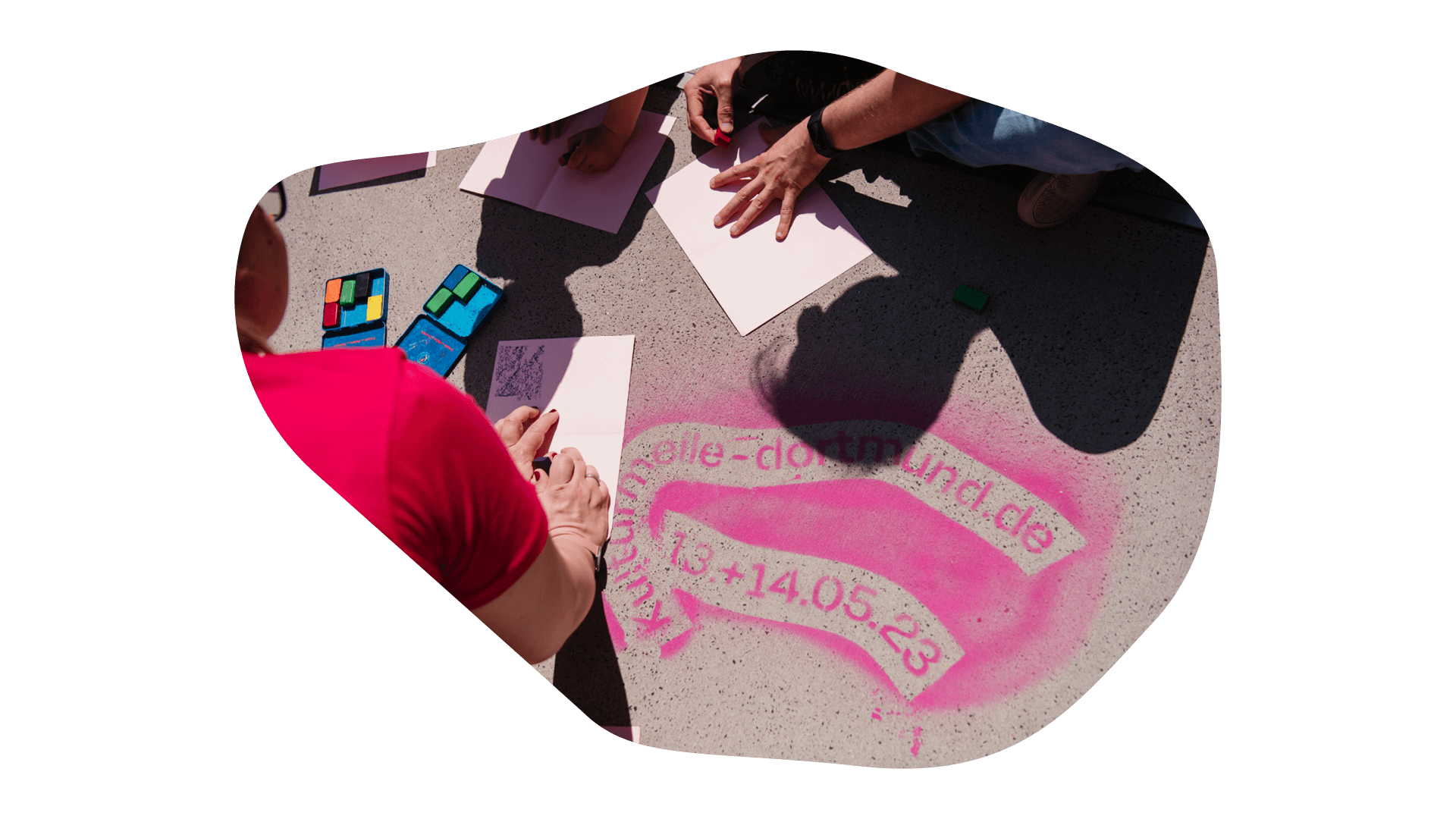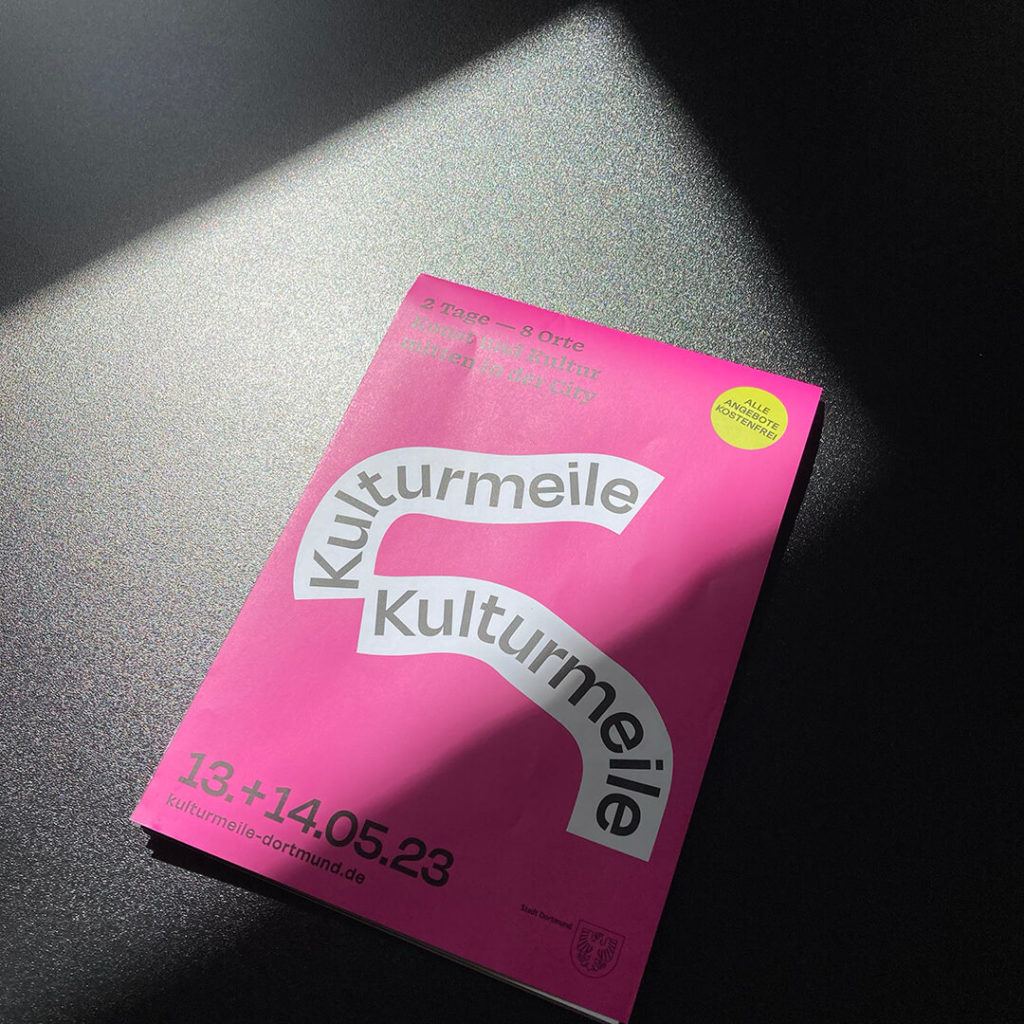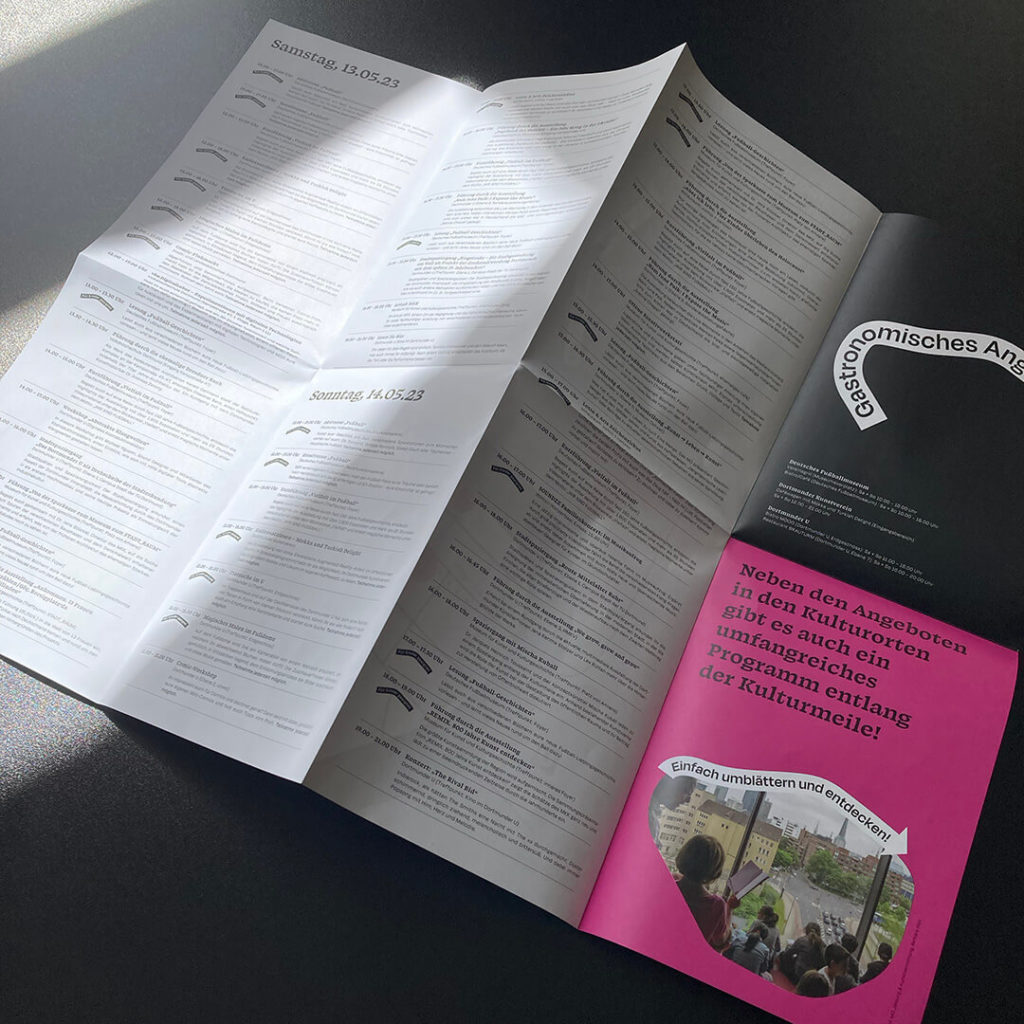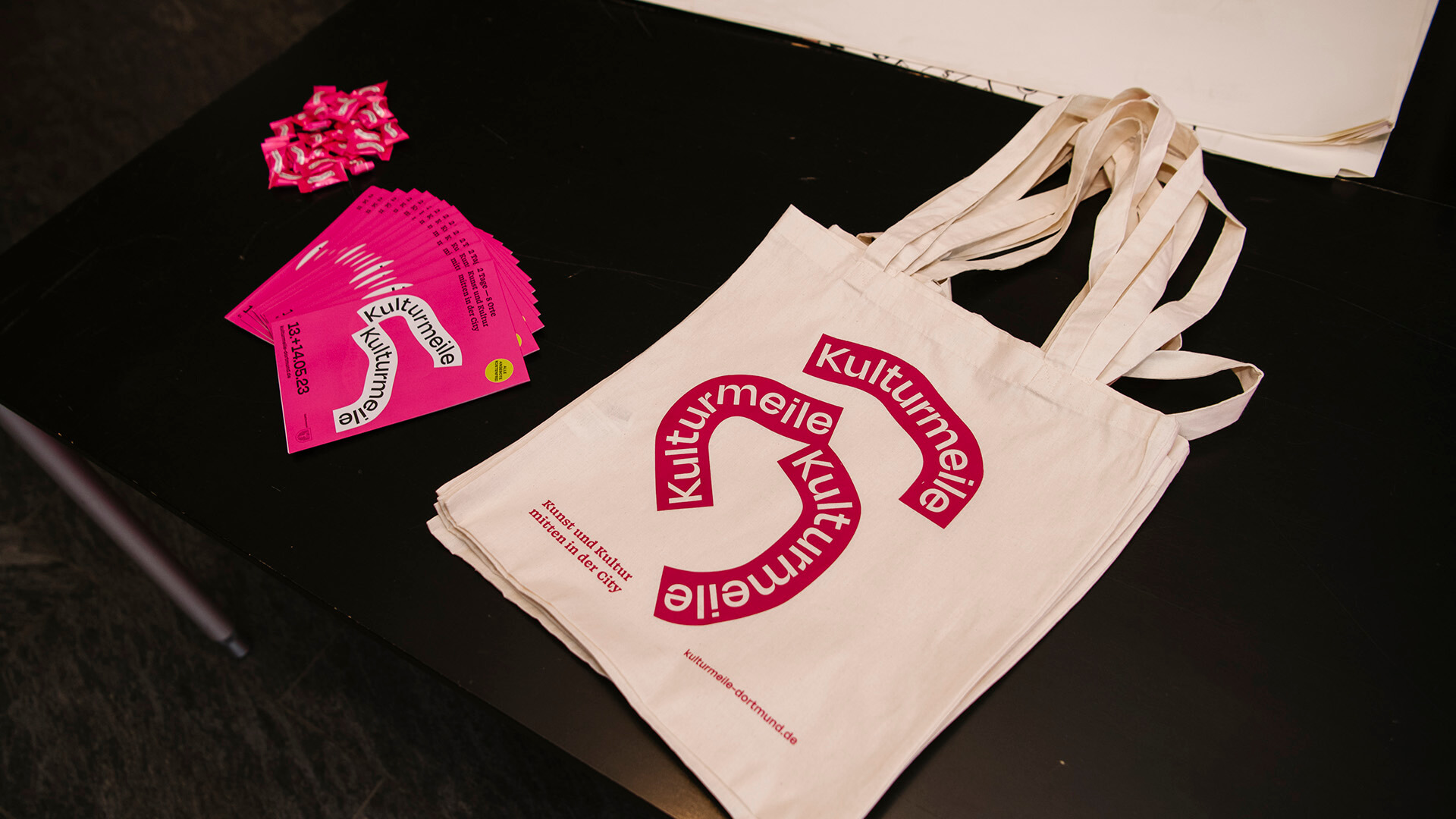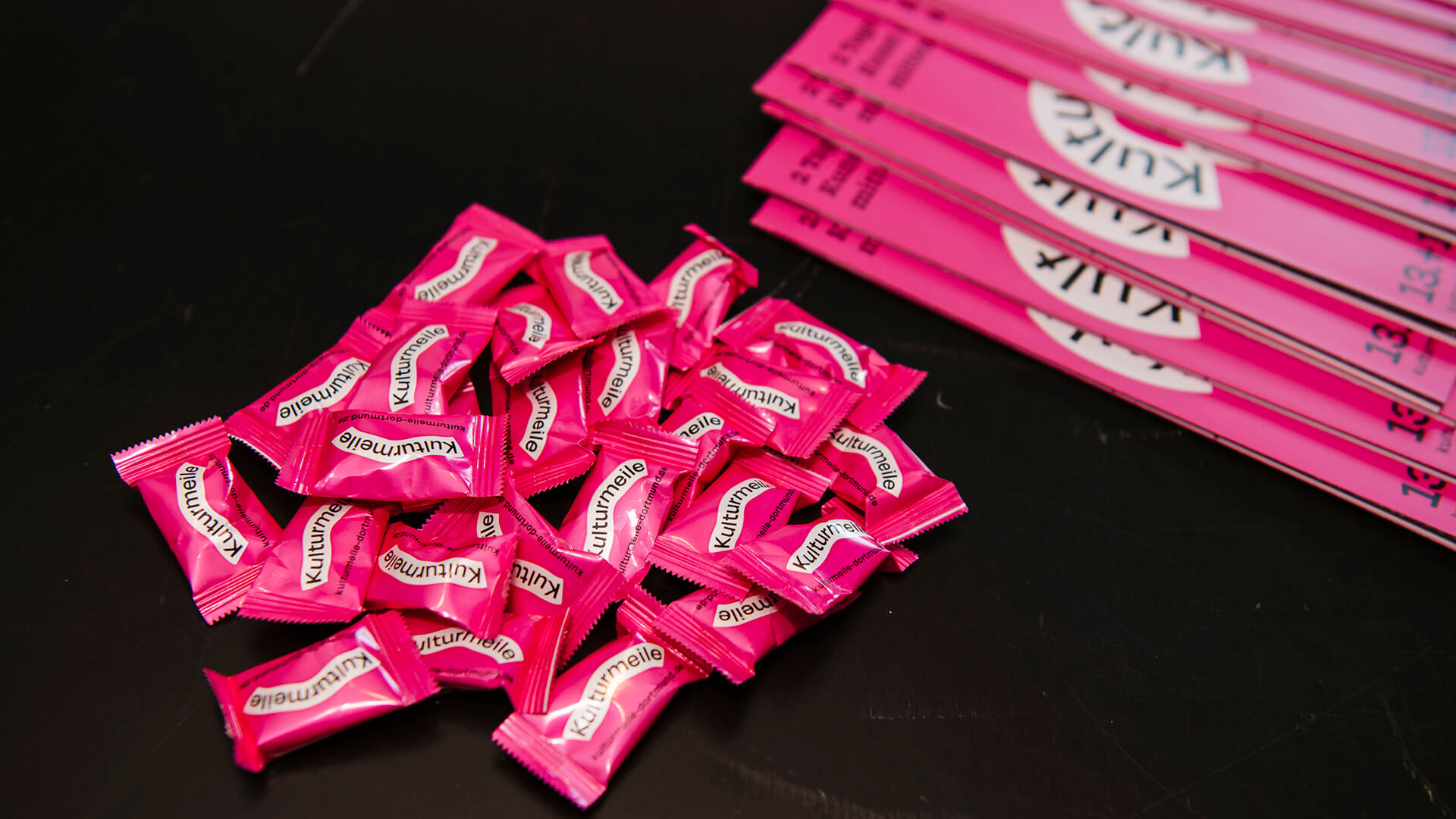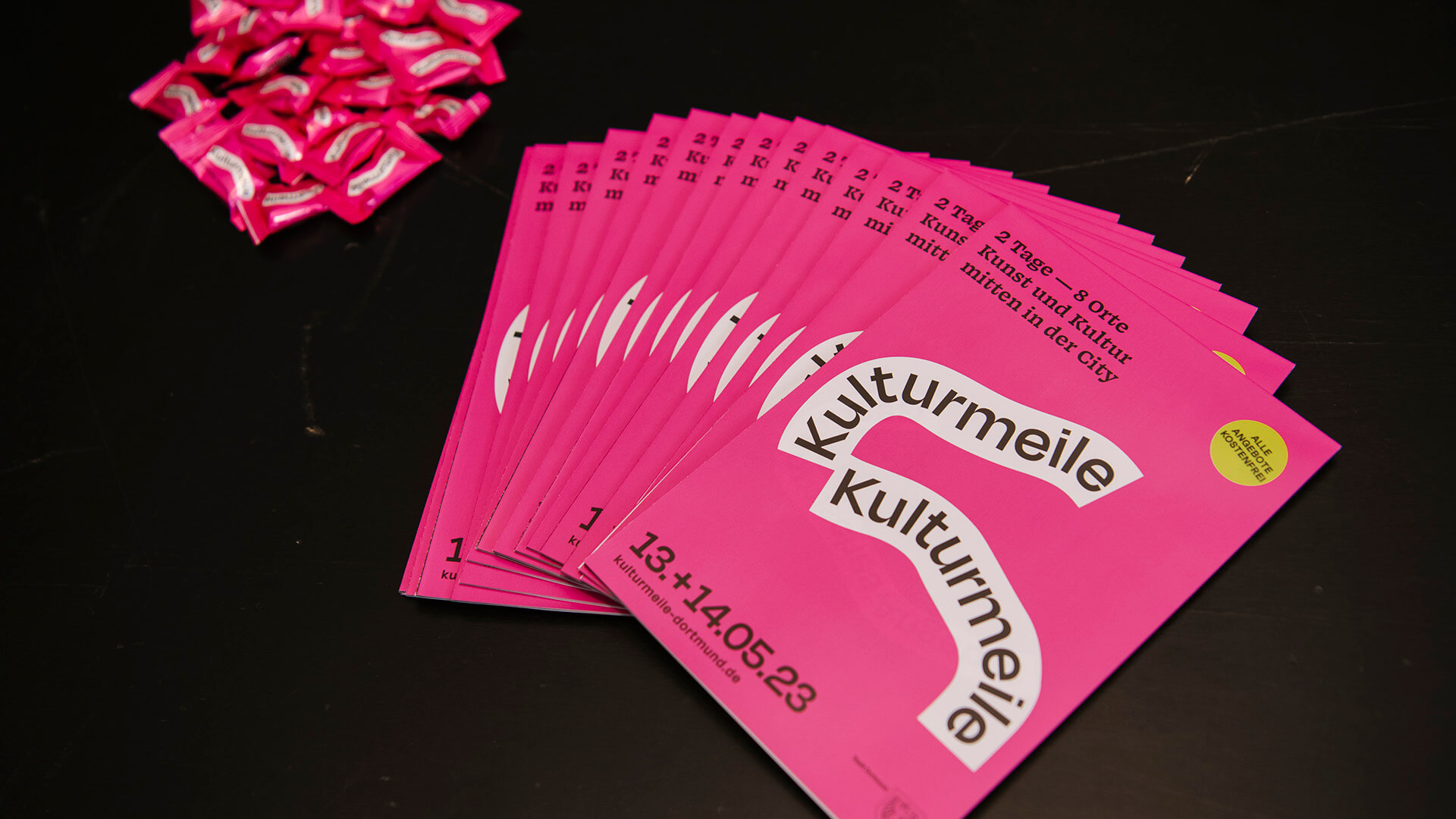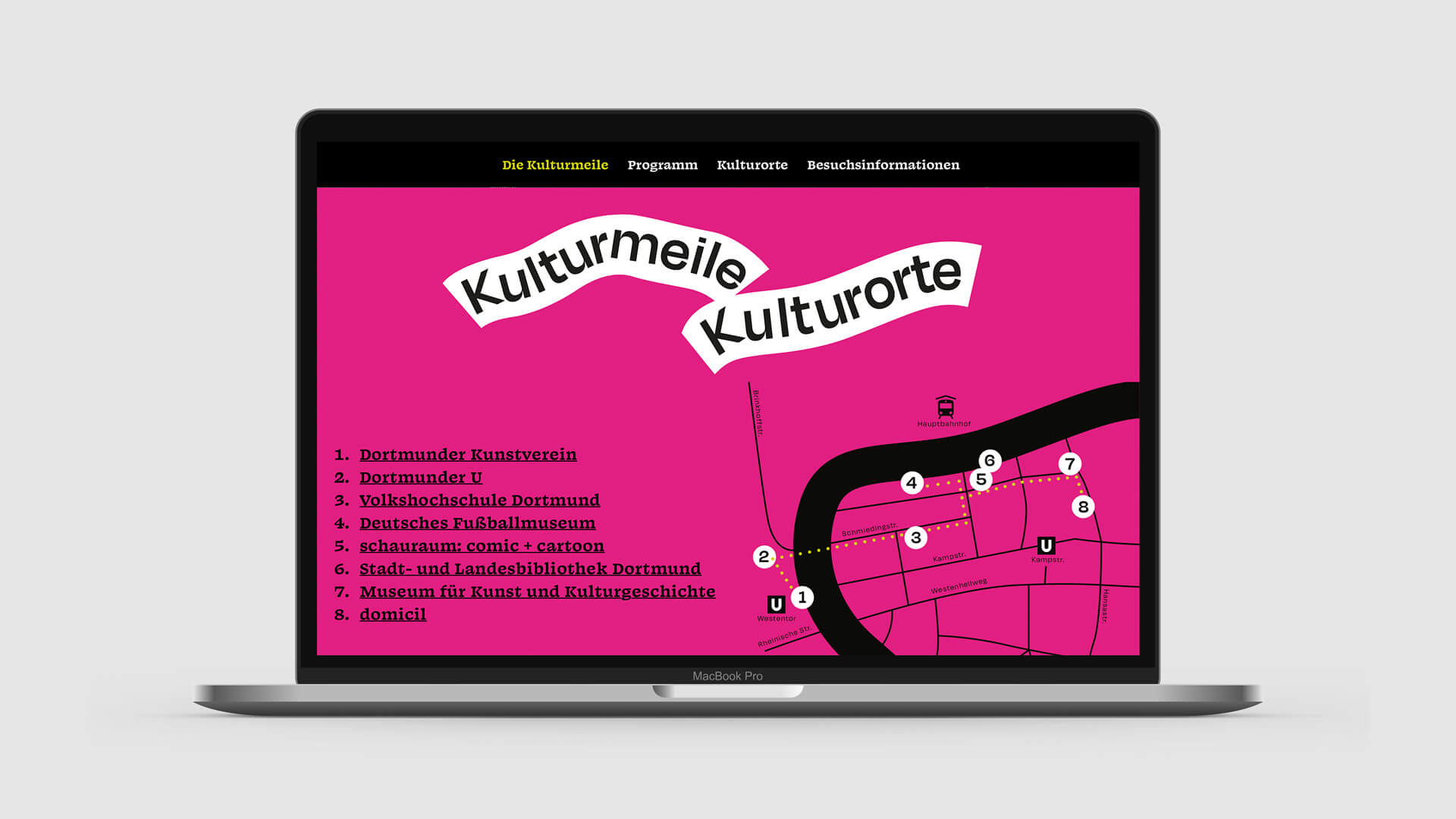 Link to the website of the Kulturmeile Dortmund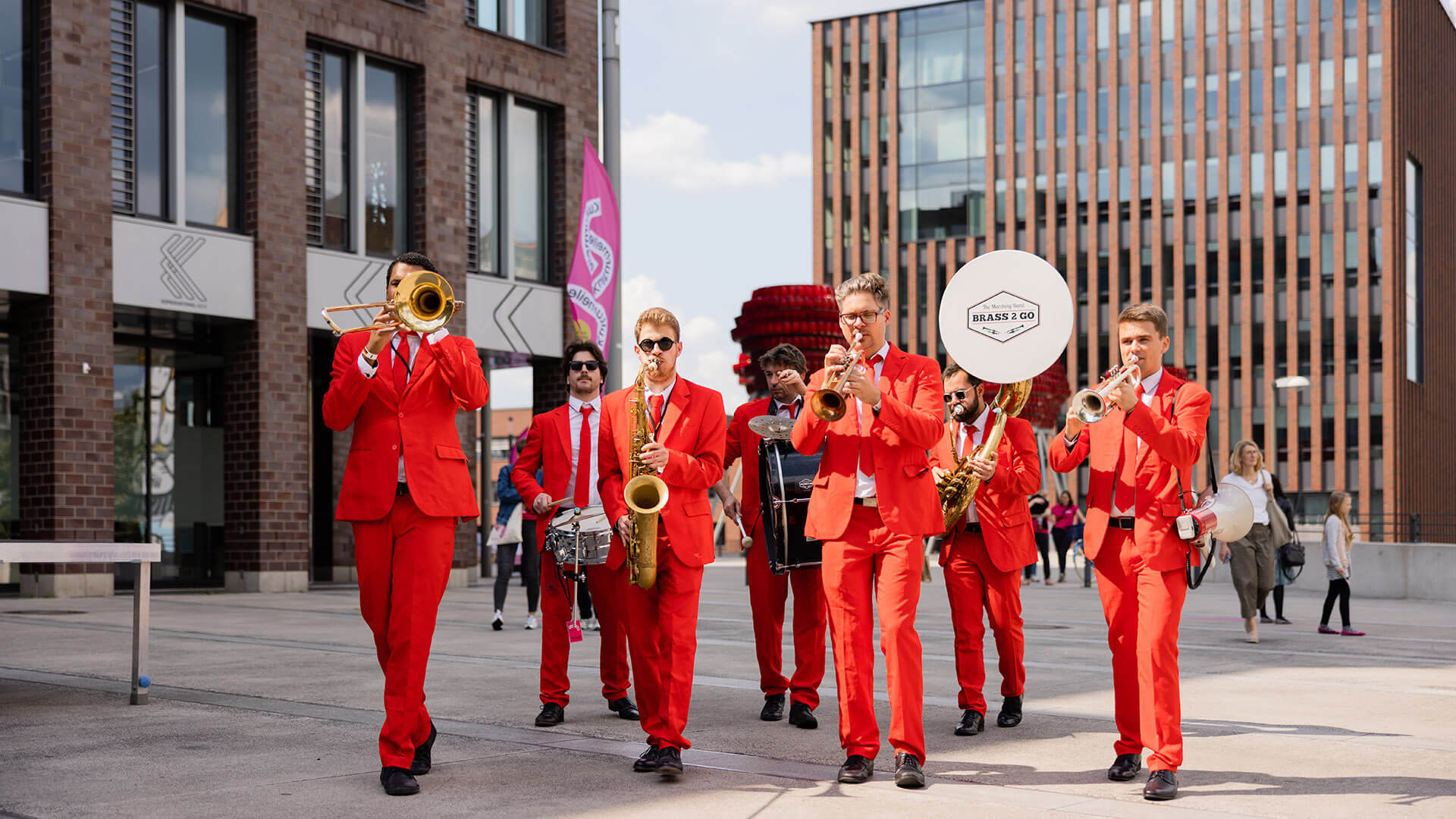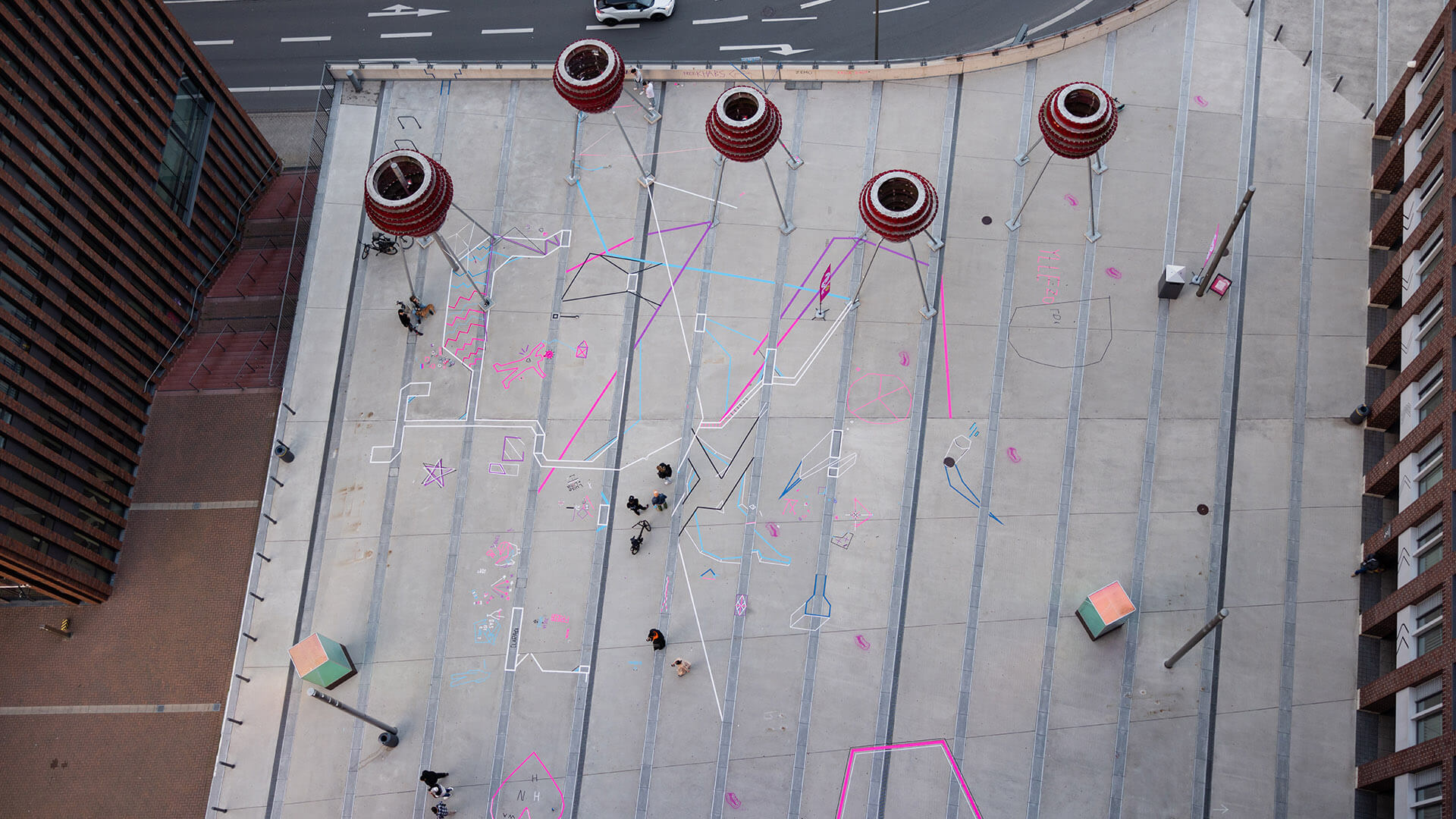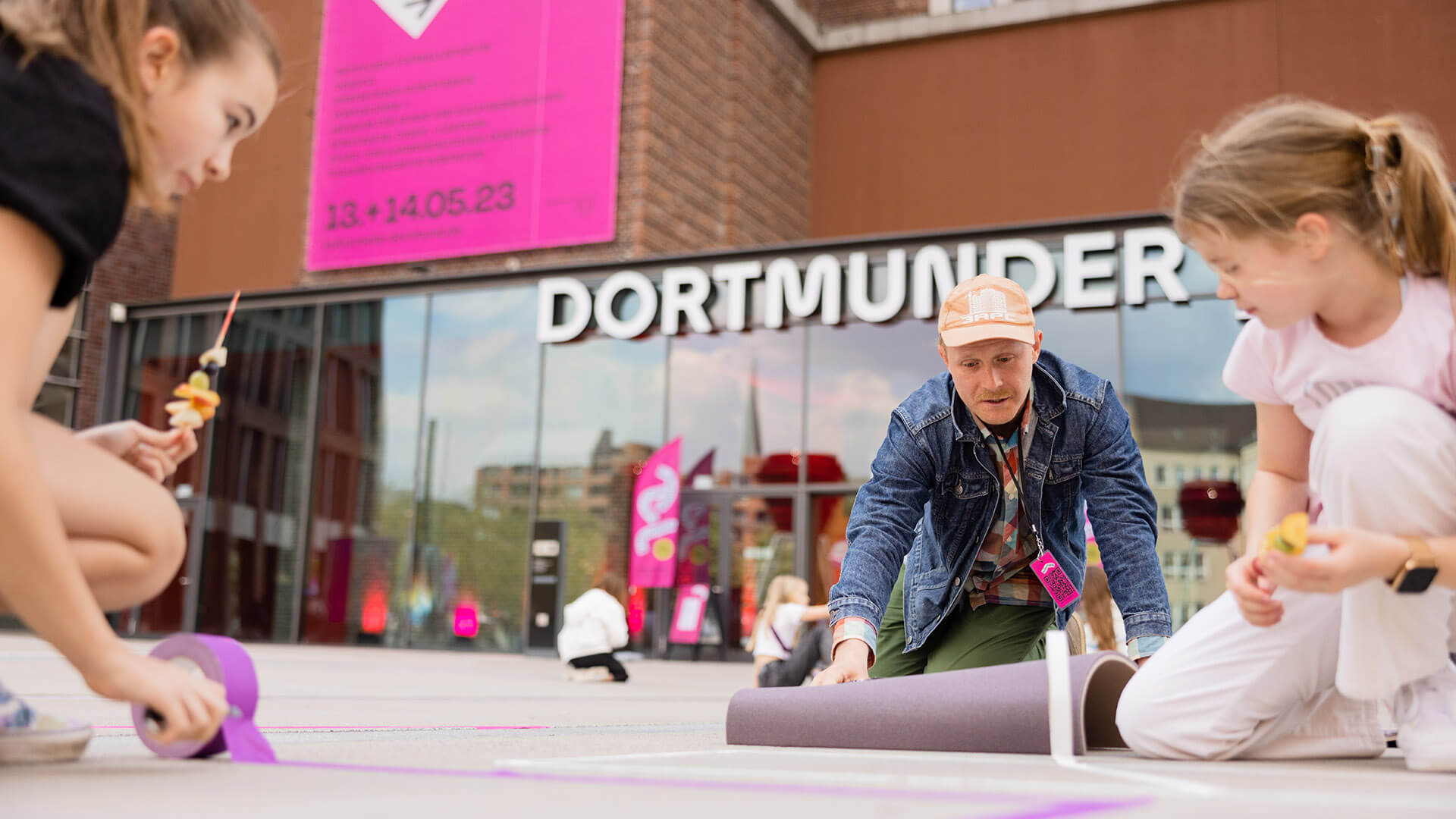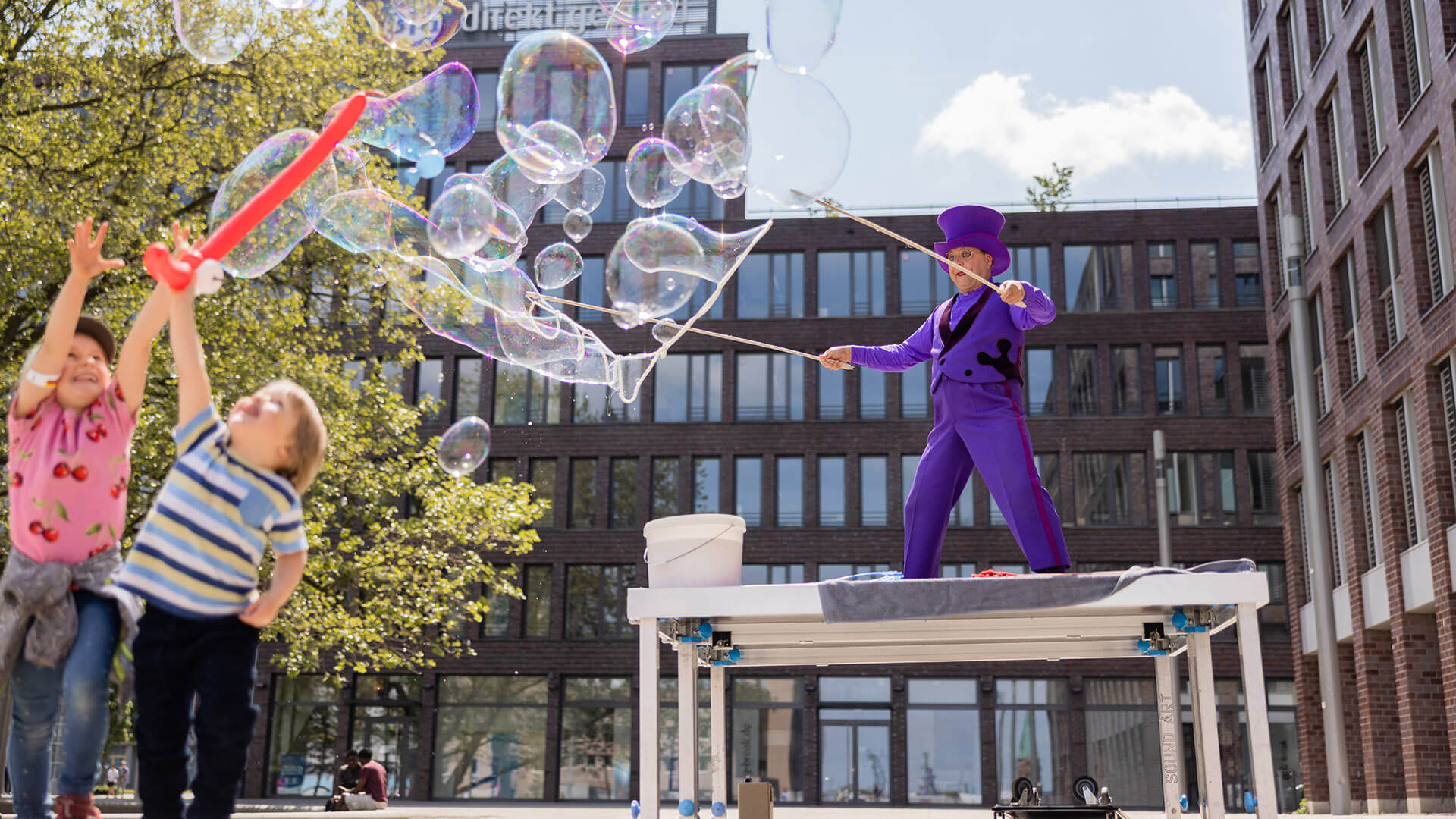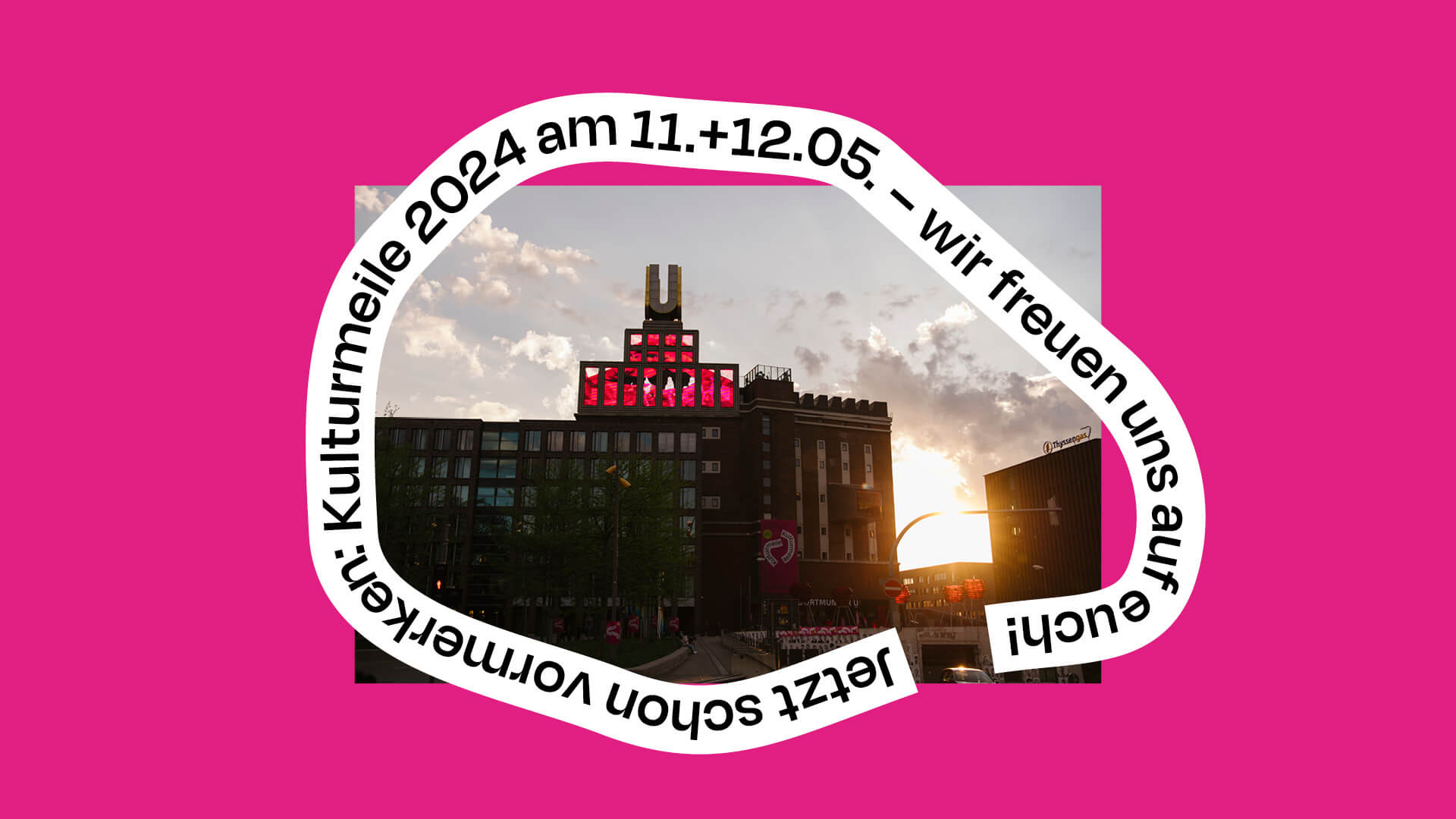 Photos: Mareen Meyer, Willi Bauerfeld