ADN
Branding, Corporate Design, Design Manual, Logo Design, Strategy
Florida Brand Design underlines ADN's high quality standards with a comprehensive redesign.
ADN Distribution GmbH is the leading value-added IT distributor of digital solutions for IT resellers. Since 1994, the group has been developing cloud solutions, next-generation security, data centre infrastructure and modern workplaces.
The progress of technologies should not only be reflected in ADN's product portfolio, but also in its public appearance. Florida Brand Design therefore launched a comprehensive rebranding of the internationally active technology provider following a detailed status quo and competition analysis.
---
ADN – From the constricted word mark to the out-of-the-box logo
The core of the redesign is the adapted logo. Florida also succeeds in visually reflecting the international expertise of the IT company by giving the logo more space without completely neglecting the firmly established box.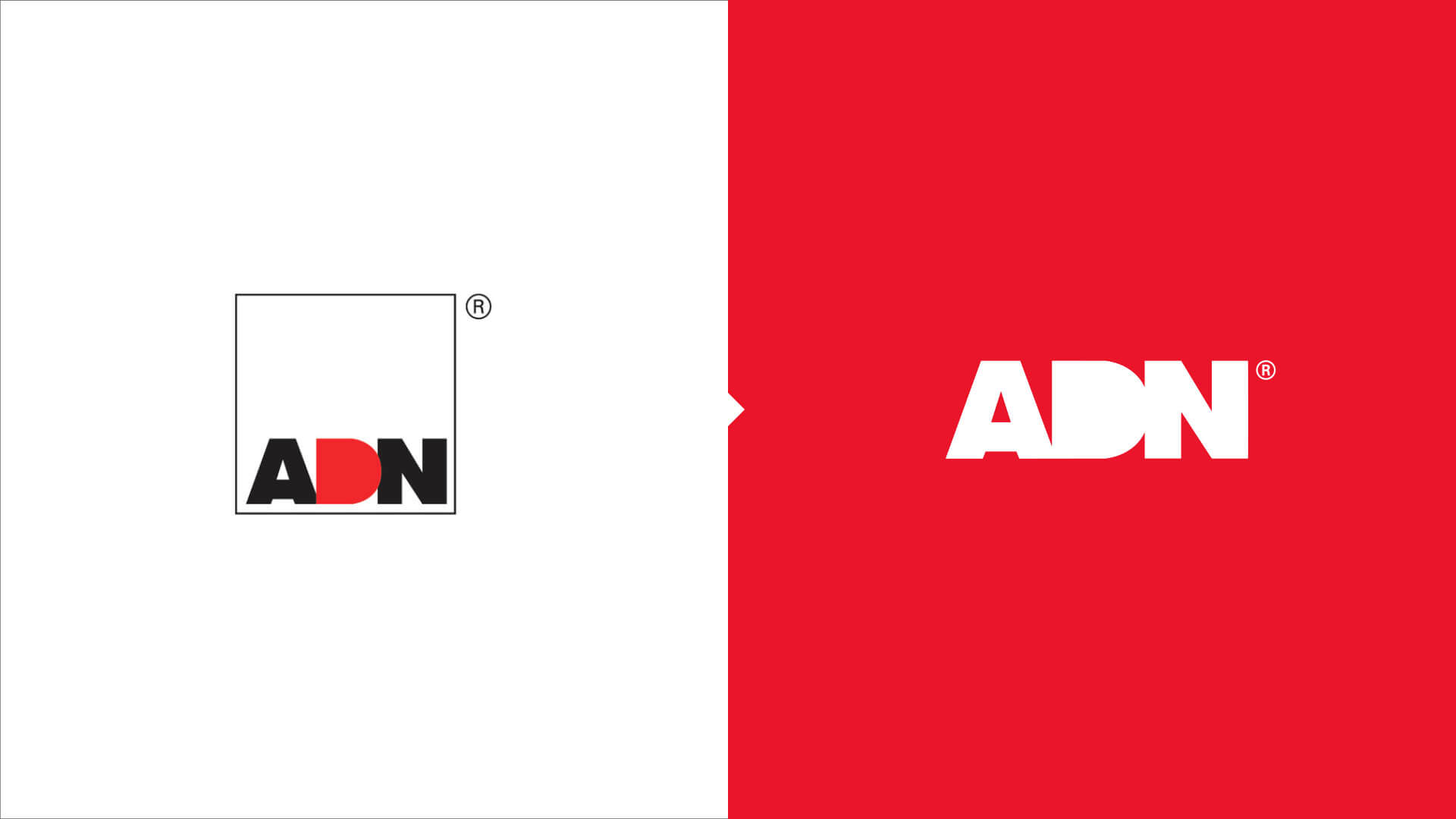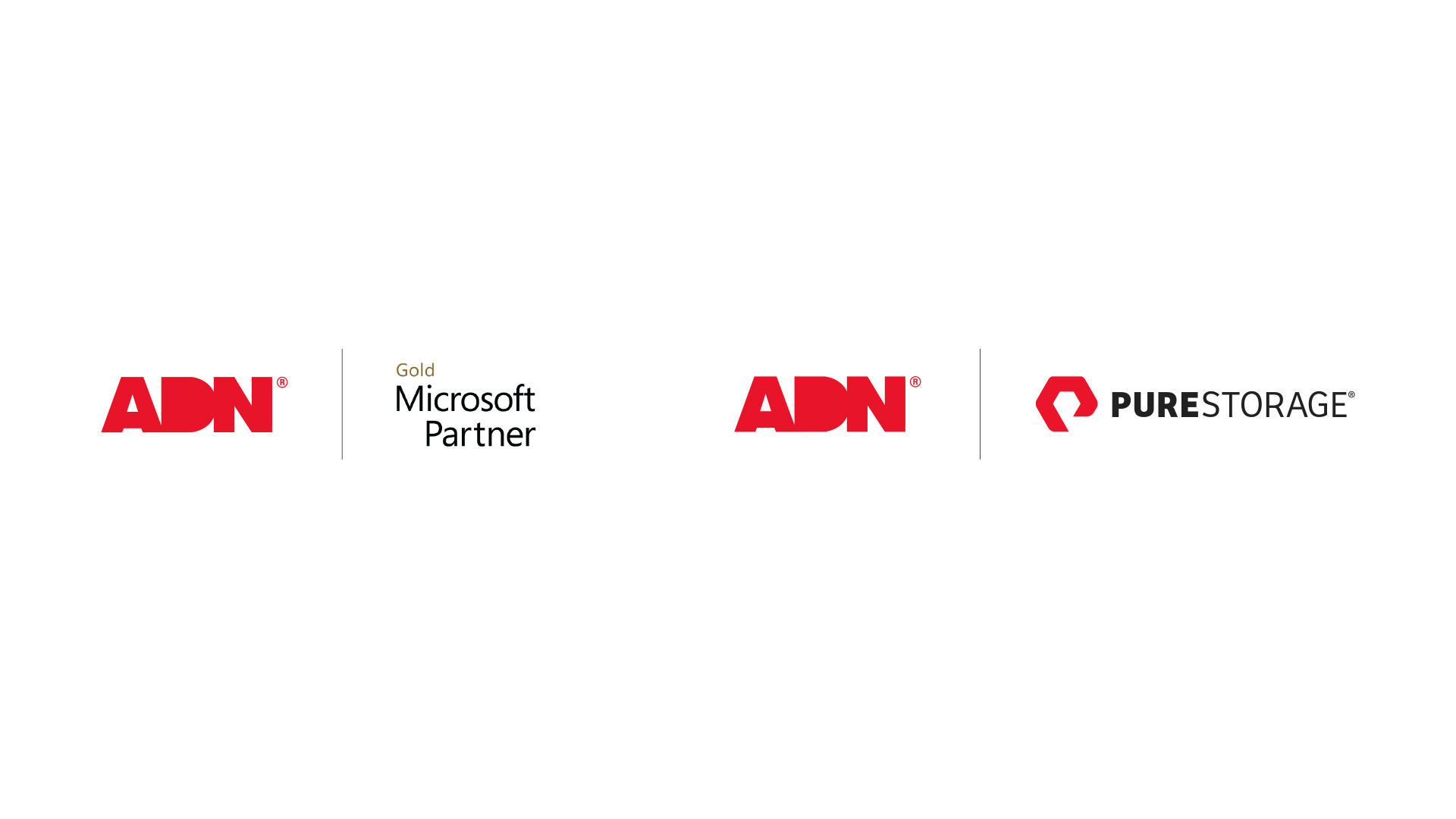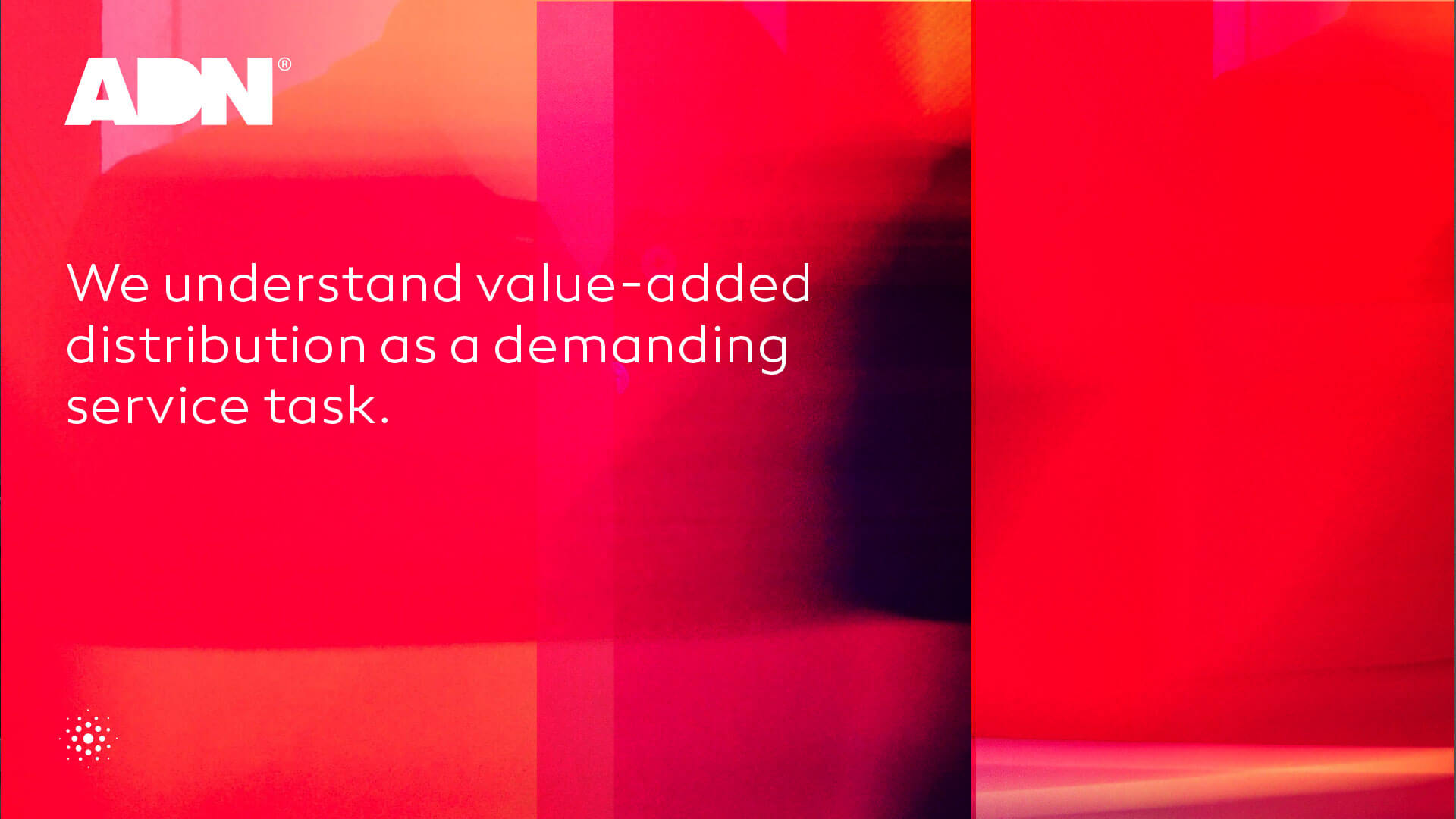 ---
Boxed Layout System
The box as a modular design system enables all users of the branding elements to have an easily understandable layout structure, whether DIN formats, special formats or digital applications.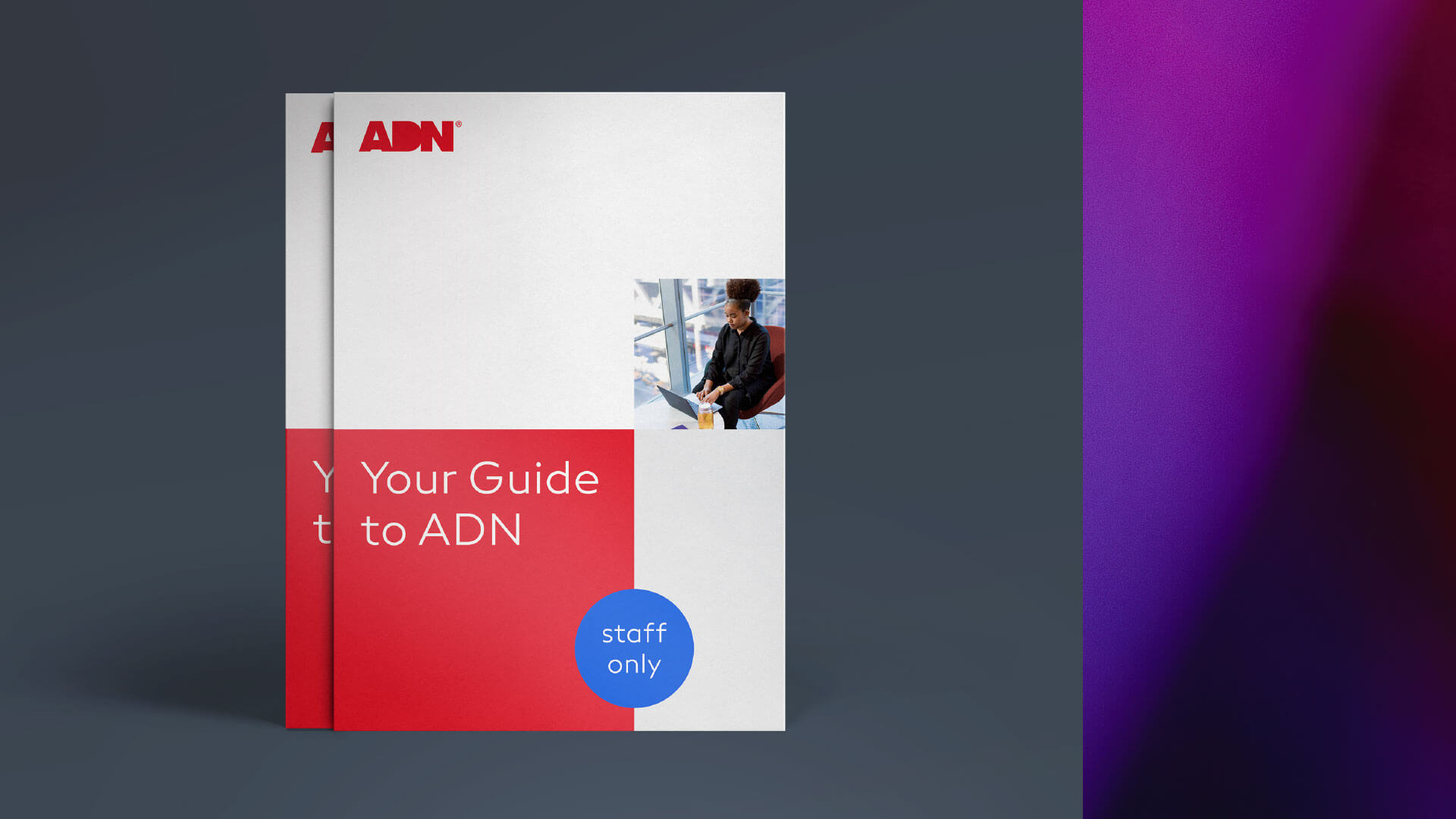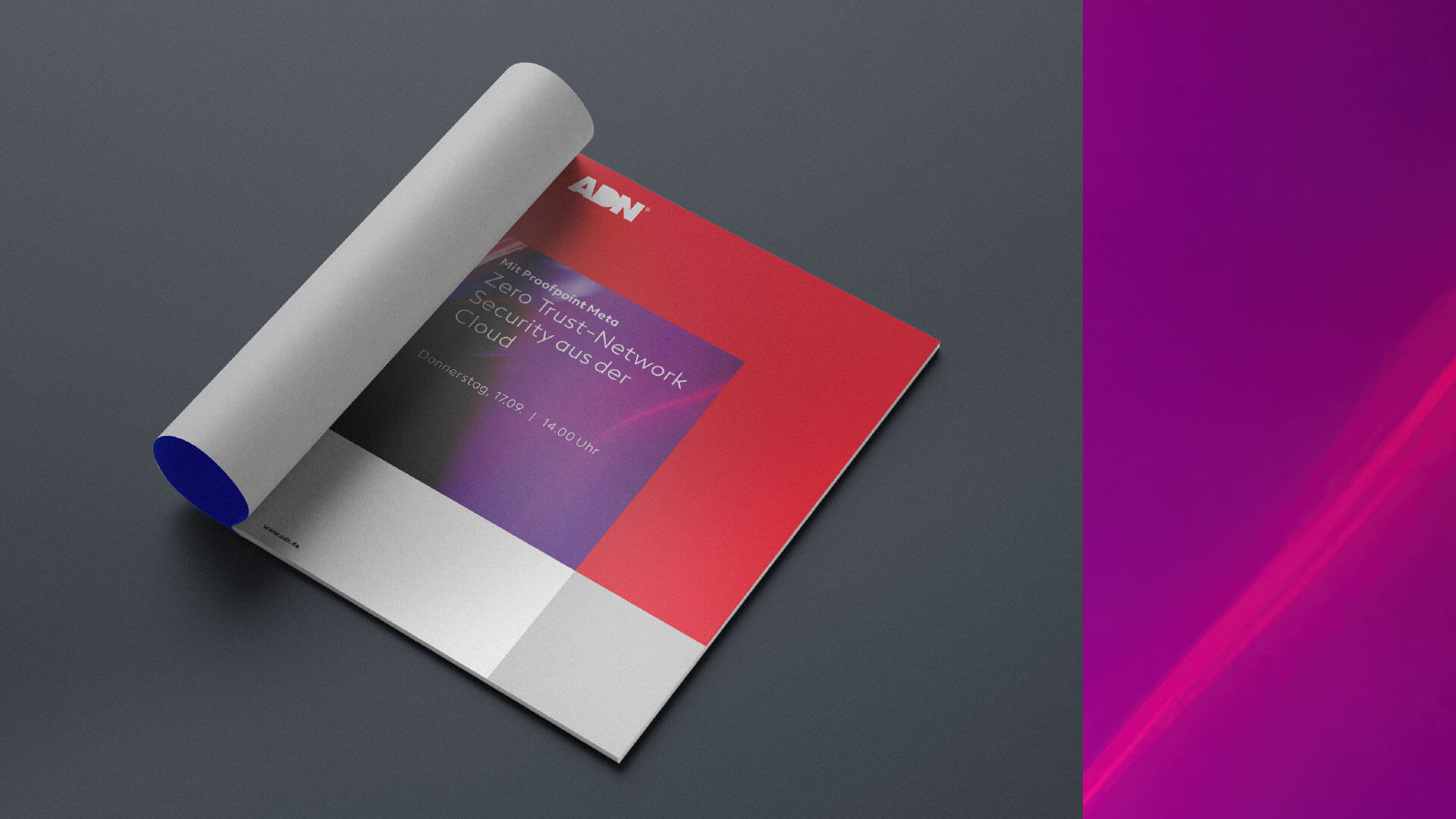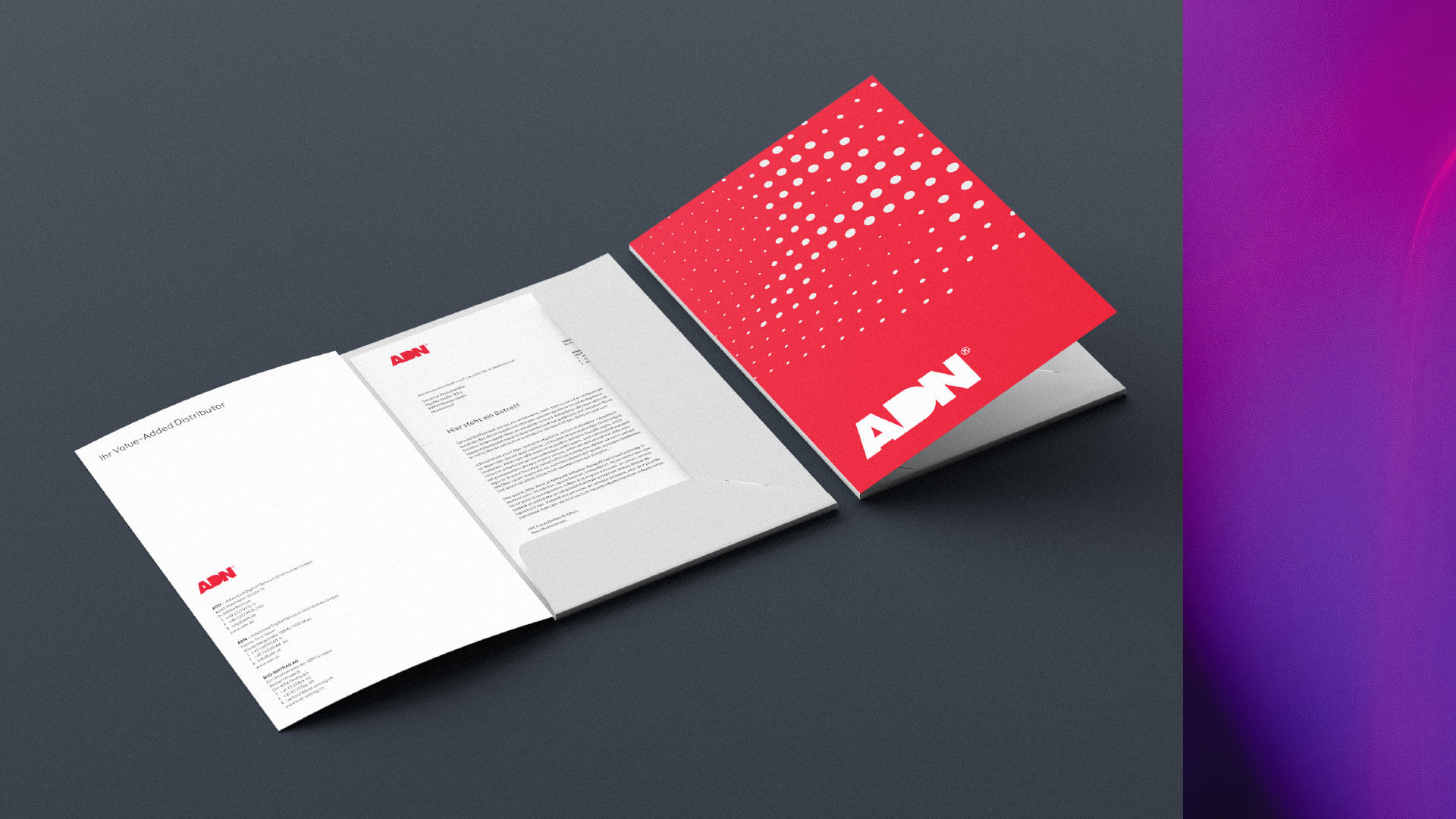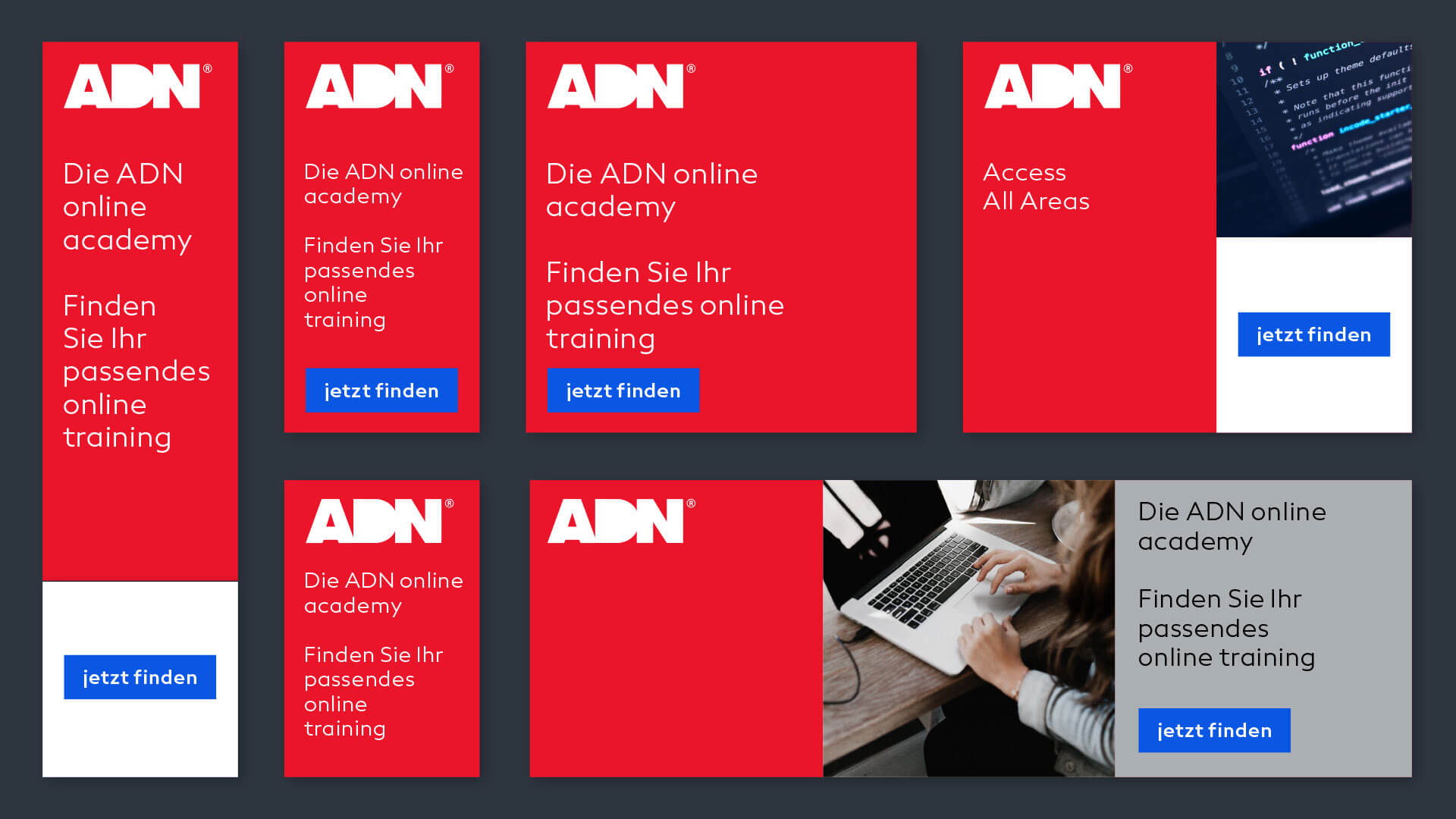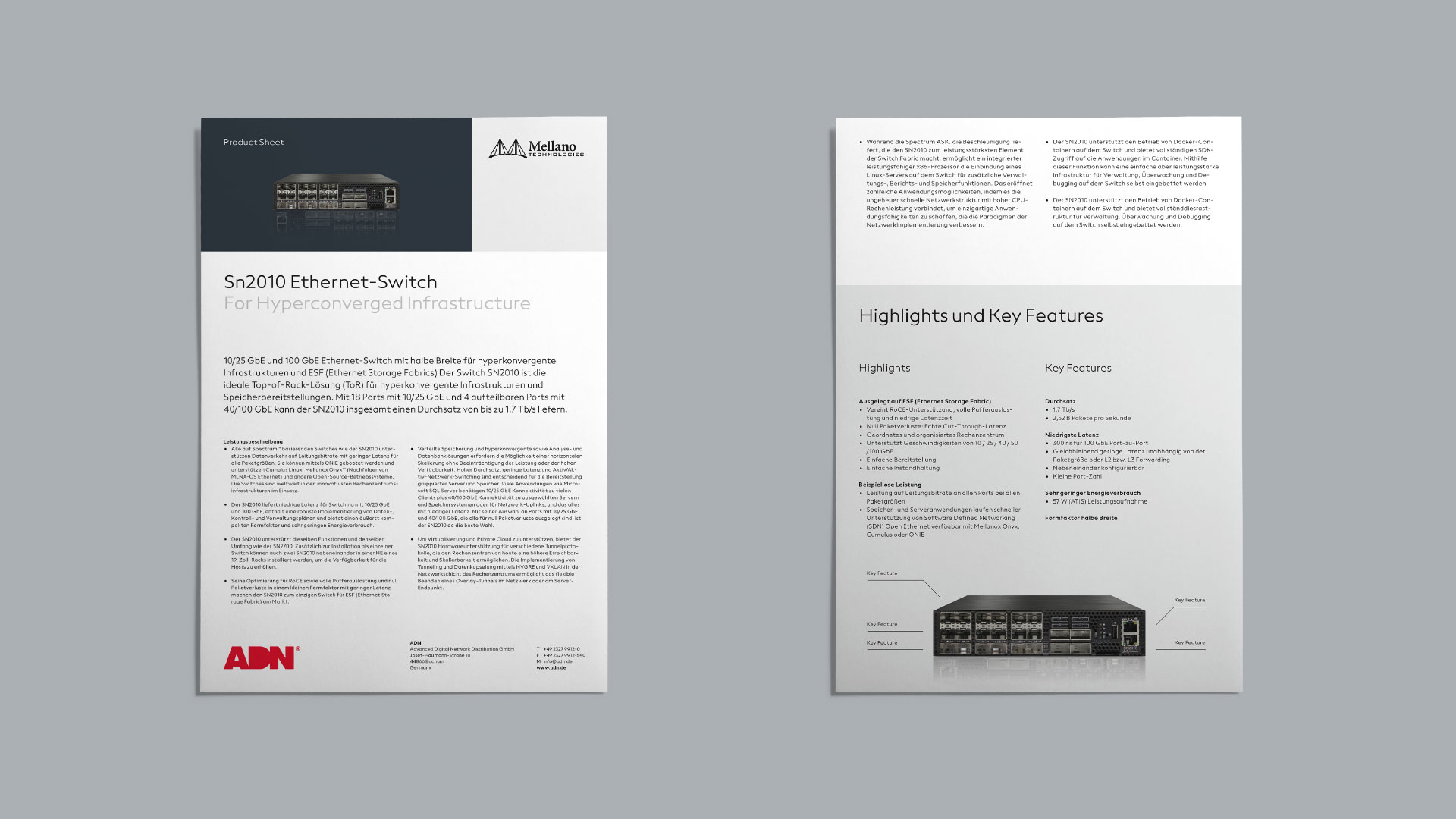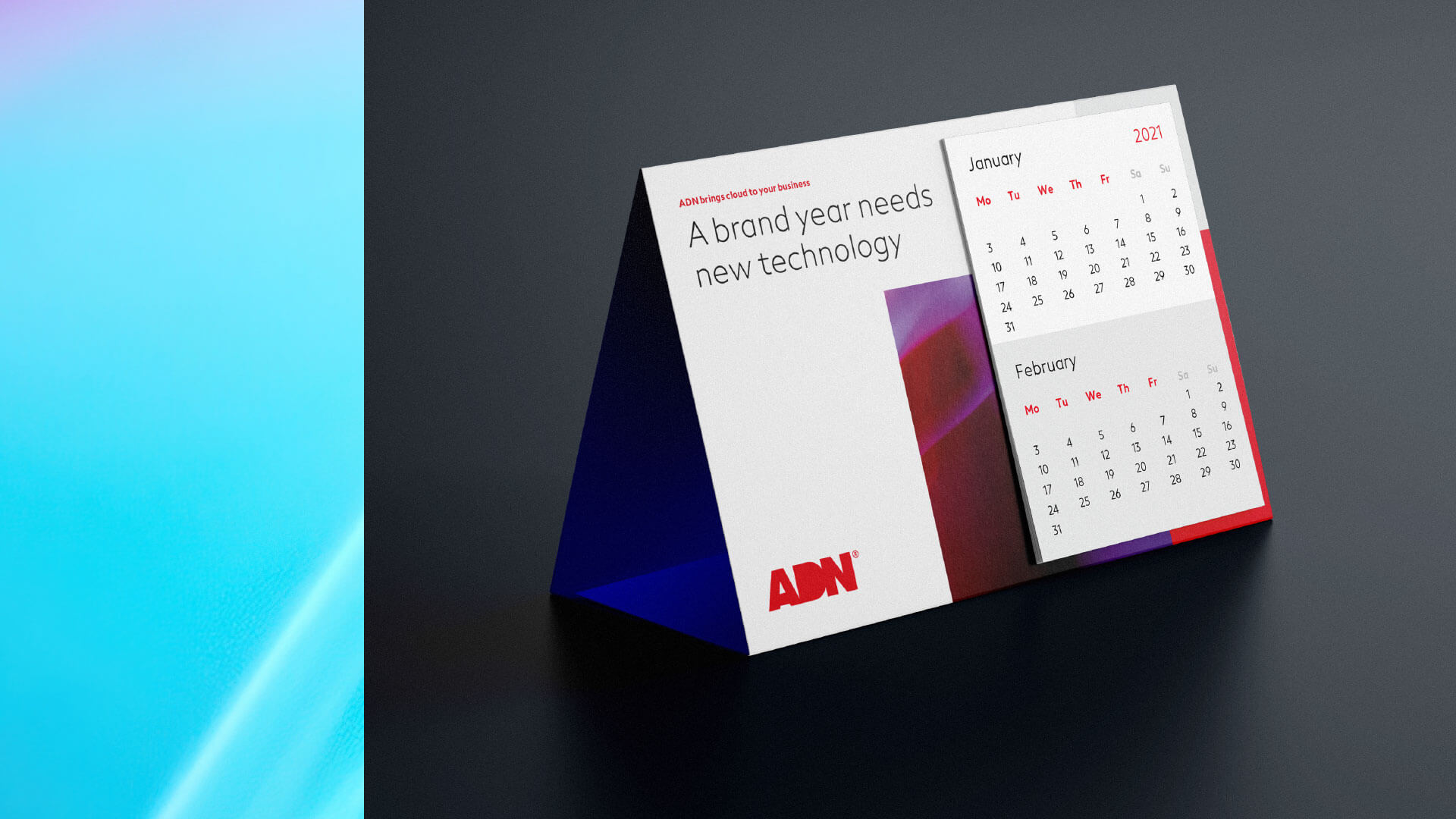 ---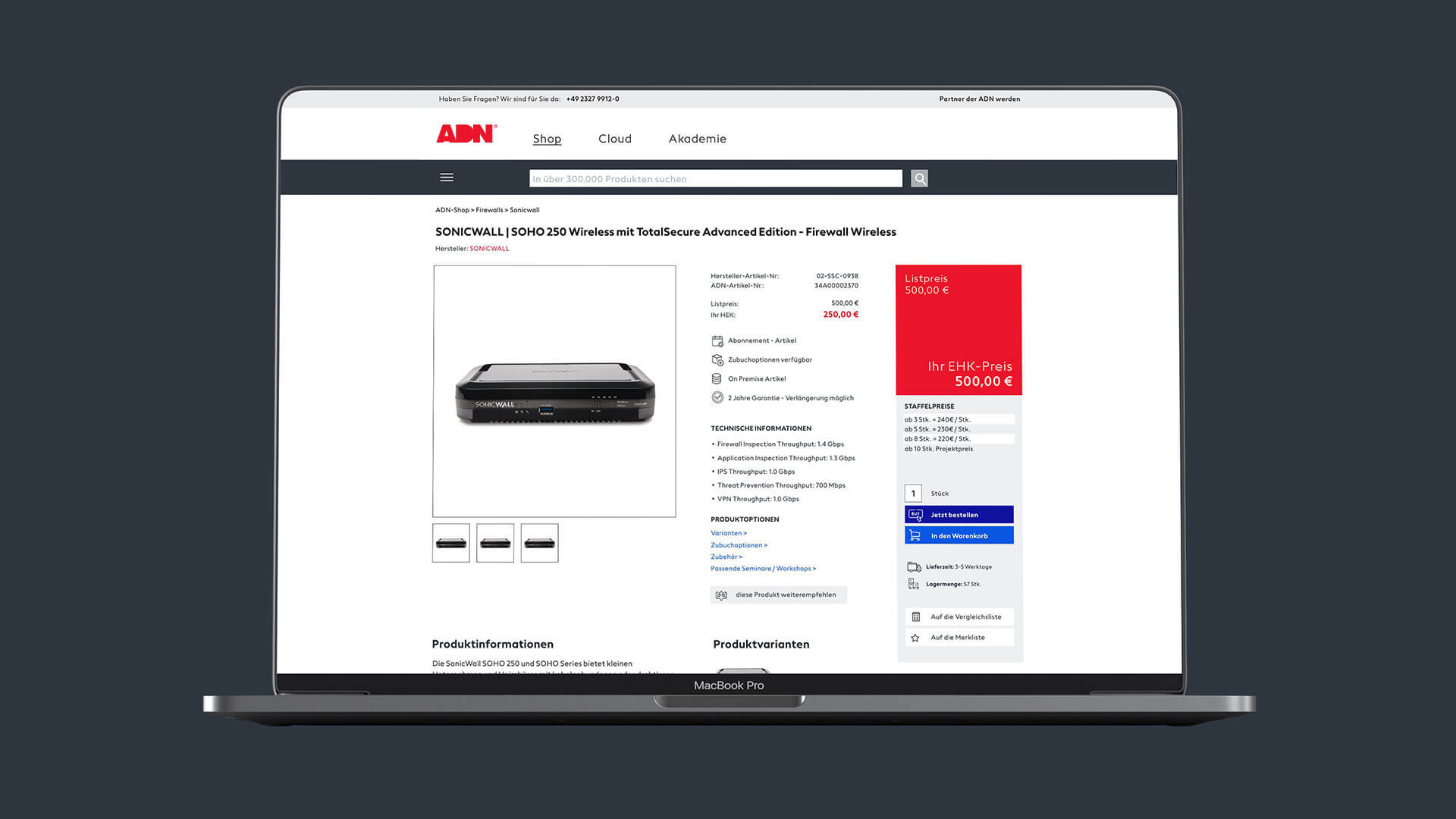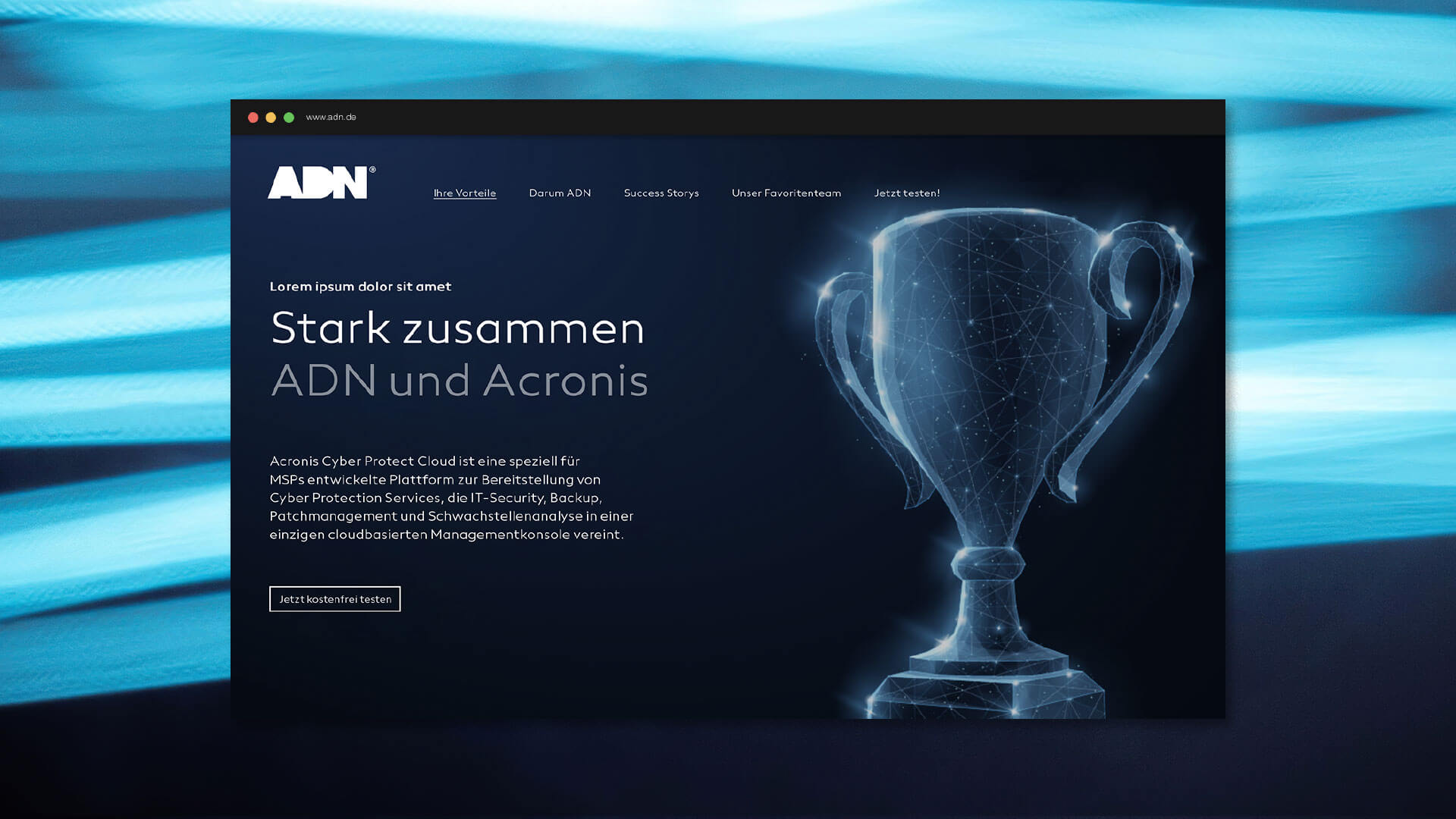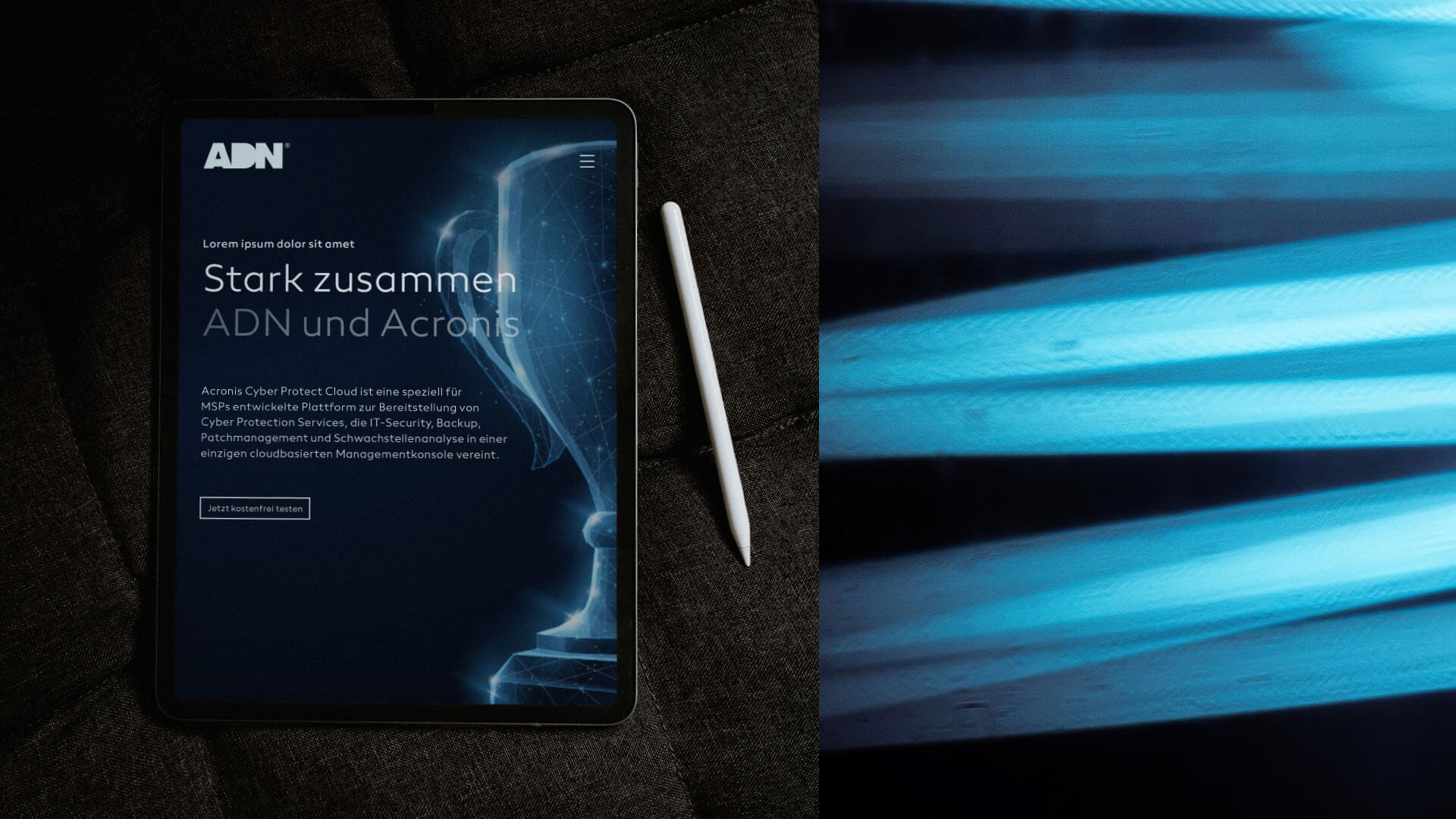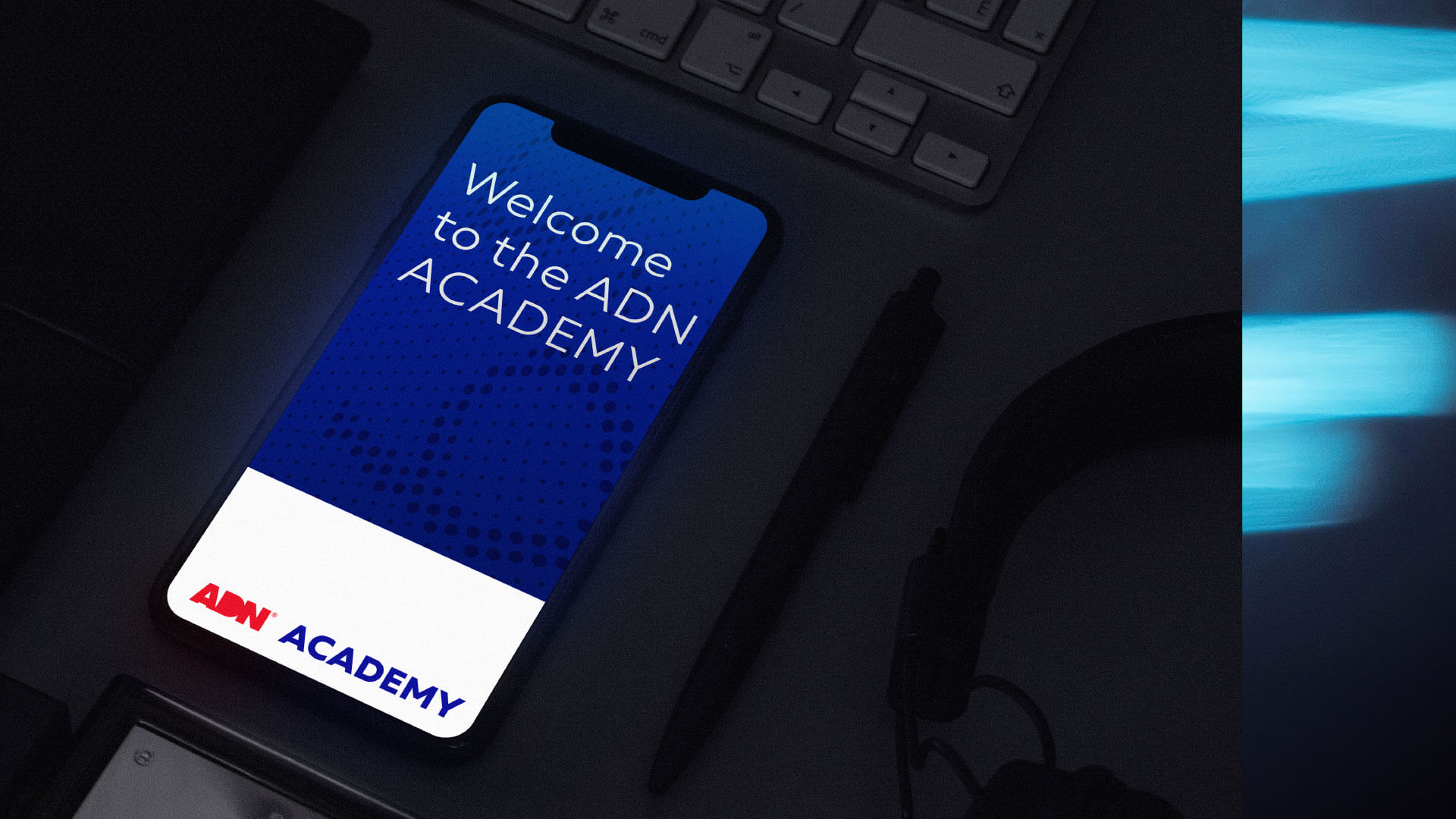 ---
Icons, illustrations and patterns as complementary brand elements
The illustration style is very technical. Patterns of various geometric shapes can be laid over images both on a large scale and on colour as well as more discreetly with transparencies. The icons are flat and therefore easy to identify, especially on mobile devices in all resolutions.