Website Dortmunder U
Art and culture, Conception, Development, Strategy, Webdesign
Five cultural institutions, two universities and two restaurants under one imposing roof.
As a milestone of the new corporate design & identity process, we were able to develop a new website together with the team of the Dortmunder U, which is optimised to the needs of the visitors and transports the offers to the appropriate target group.

Despite the large number of offers from different institutions, a comprehensible filter system makes it easy for users to find the content they are looking for and also to be inspired for further offers.

Modelled on Netflix, Amazon & Spotify: Through the new programme collections, users receive supplementary suggestions for the content they are looking for based on their programme preferences.

Click here for the new website.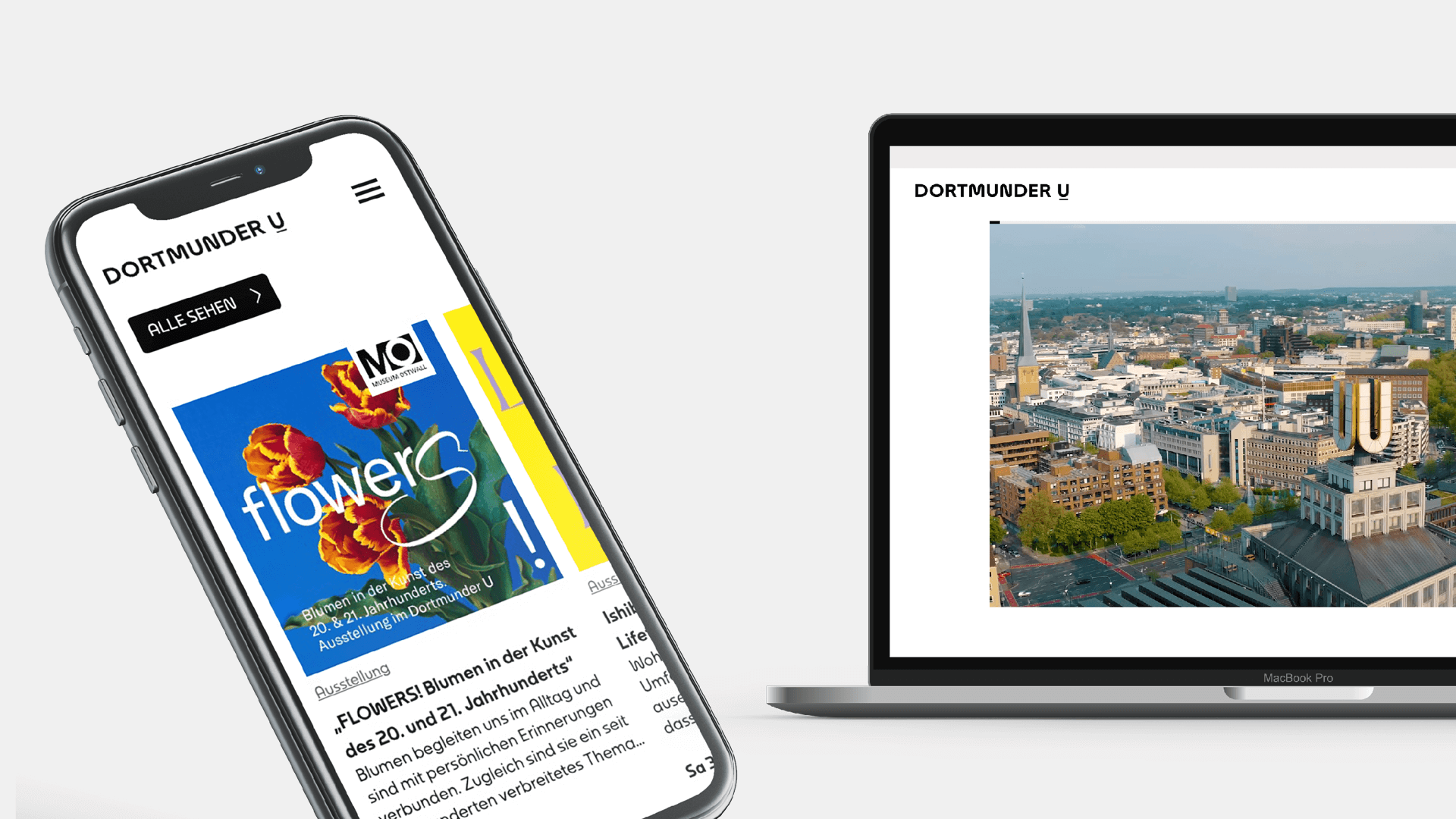 Type design & cooperation with:
Alexander Roth, neue foundry

For further reading:
Why public spaces need to develop their own identity.