Landesgartenschau Höxter
Branding, Claim Development, Corporate Design, Event Design, Logo Design, Strategy
Color, form, flora and fauna – Florida designs the Landesgartenschau in the heart of Germany.
The city of Höxter, with its historic old town and the Corvey Monastery World Heritage Site, is to host the North Rhine-Westphalia Landesgartenschau in 2023. The Landesgartenschau Höxter 2023 was looking for a corporate design as part of a competition, as the highest possible level of identification among the population of the city and the region is essential for the successful preparation and implementation of this major project.
Florida participated in the national wide call for proposals and was invited as one of 5 agencies for the public presentation of the design concepts in front of about 250 citizens.
Pitch lost – experience gained.

This time, unfortunately, there was no rose for us. We still like to show our holistic and colorful result for the Landesgartenschau in the heart of Germany.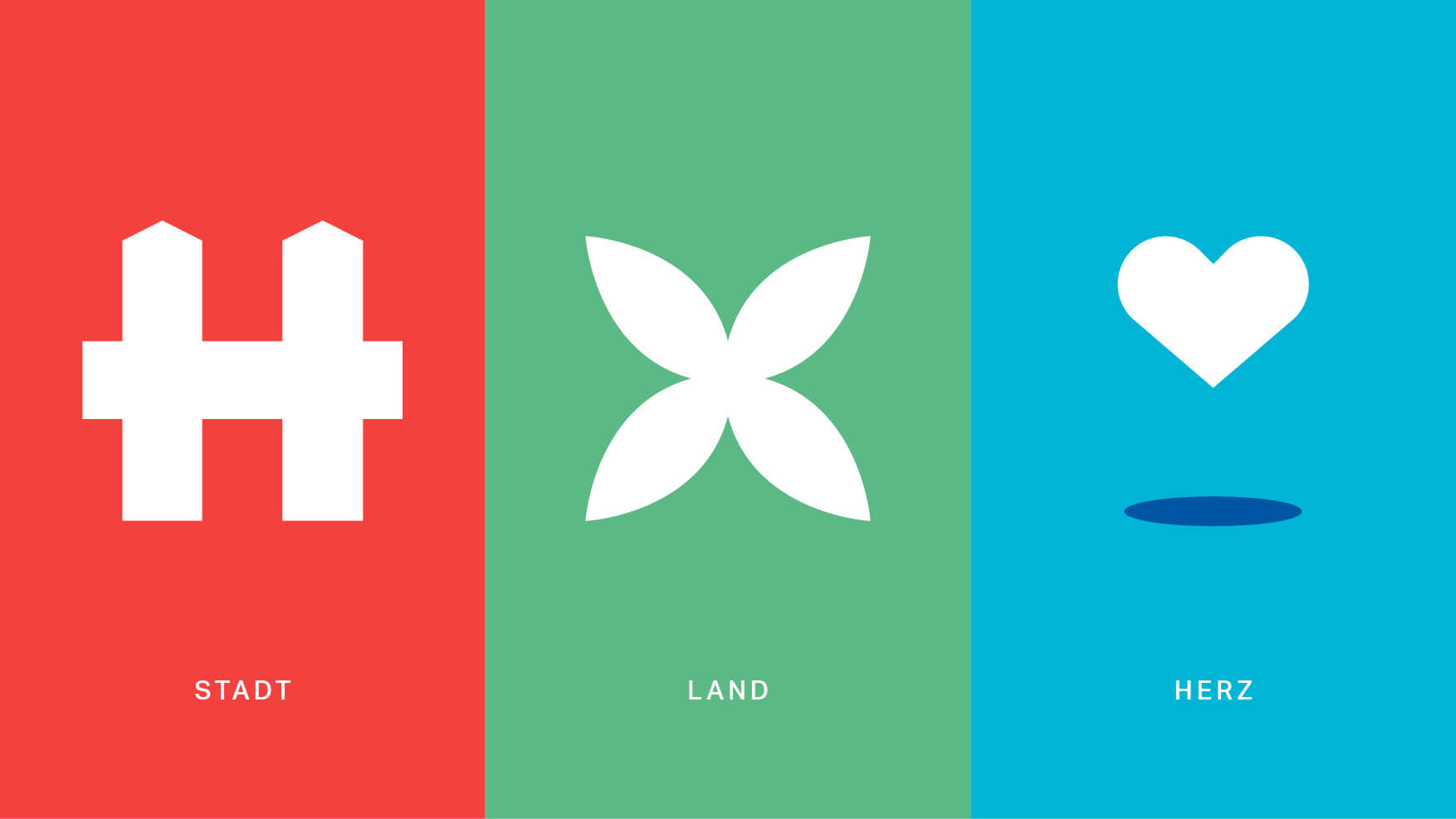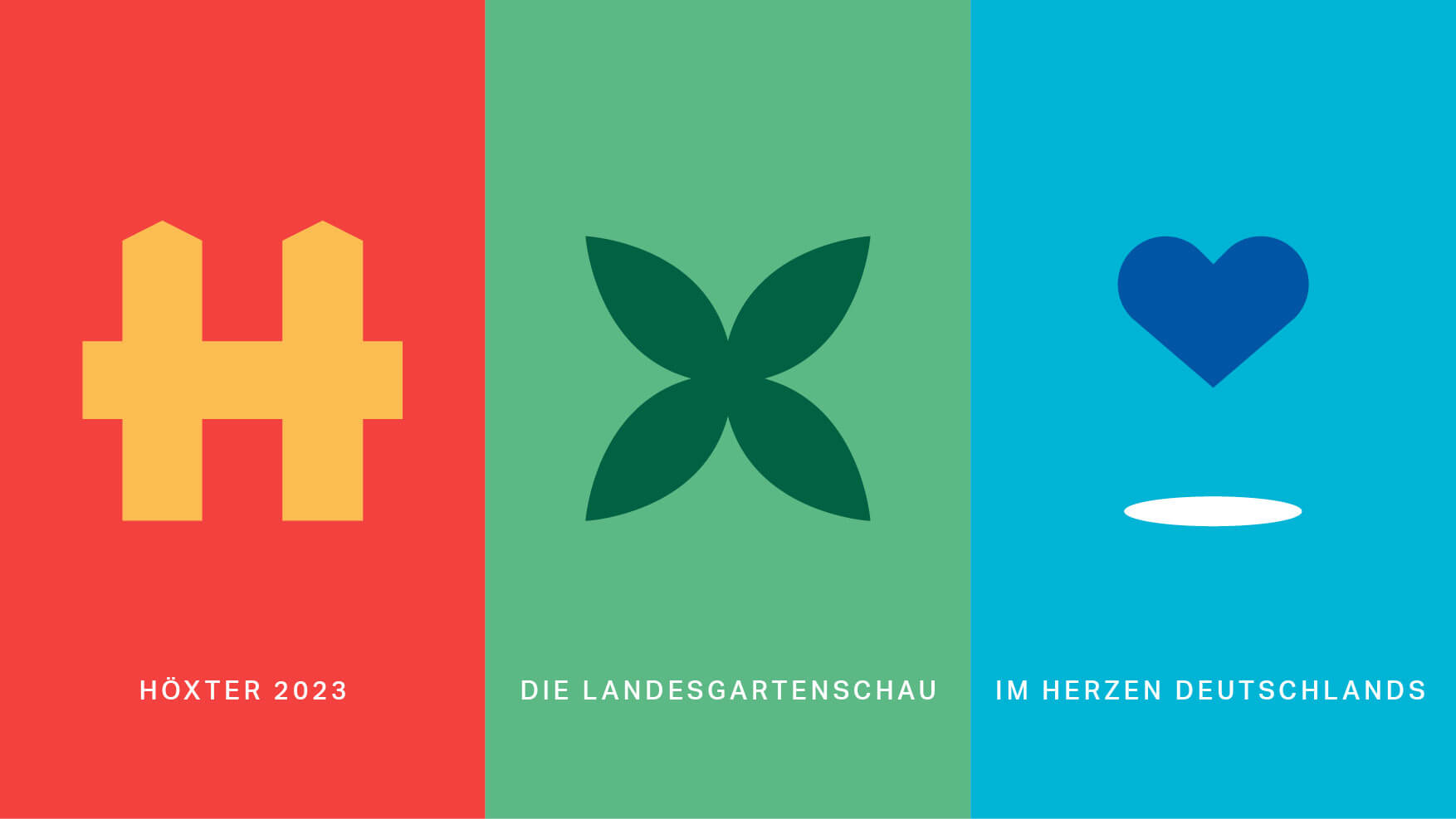 ---
City. Country. Heart.
Höxter not only offers the perfect blend of idyllic small town and rural setting, but is also located in the heart of Germany. A triad that we used as a basis to transport this diversity into the logo / claim combination of the Landesgartenschau with color, form and word.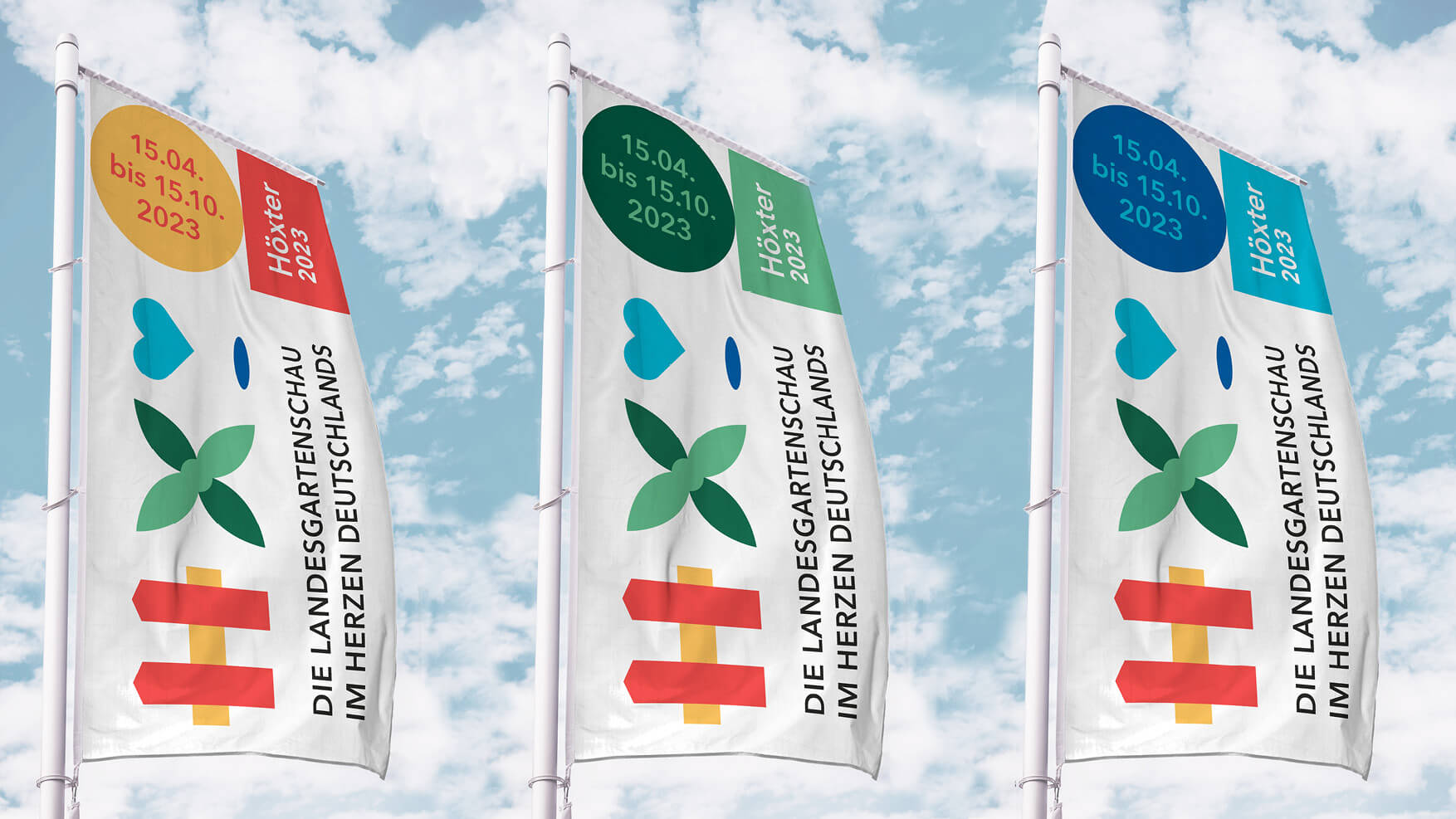 ---
Design system.
True to the motto "Let's form gardens", we developed a modular design system of geometric shapes formed by from the logo colors. The advantage of this was that both illustrations and real images could be combined well.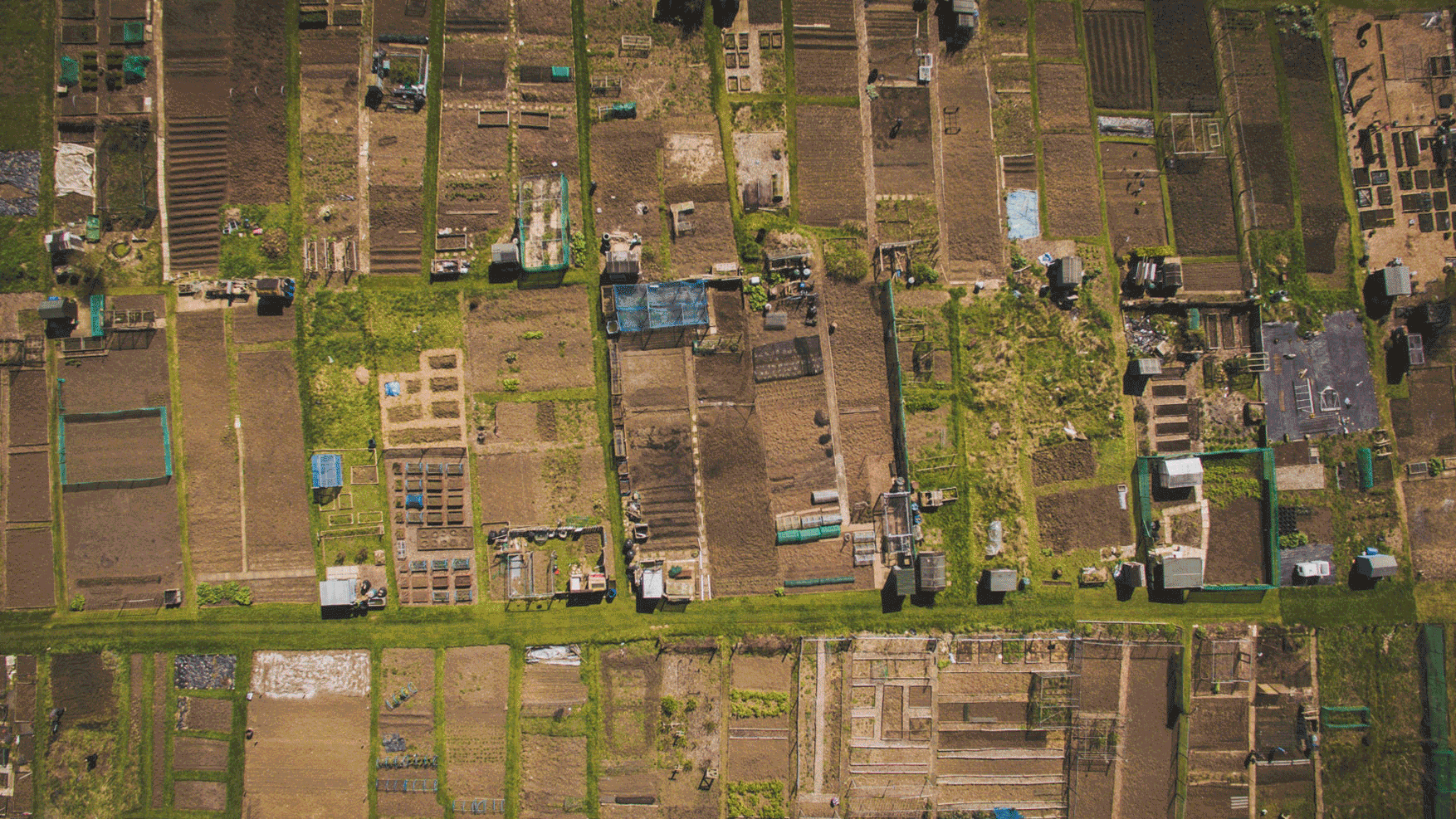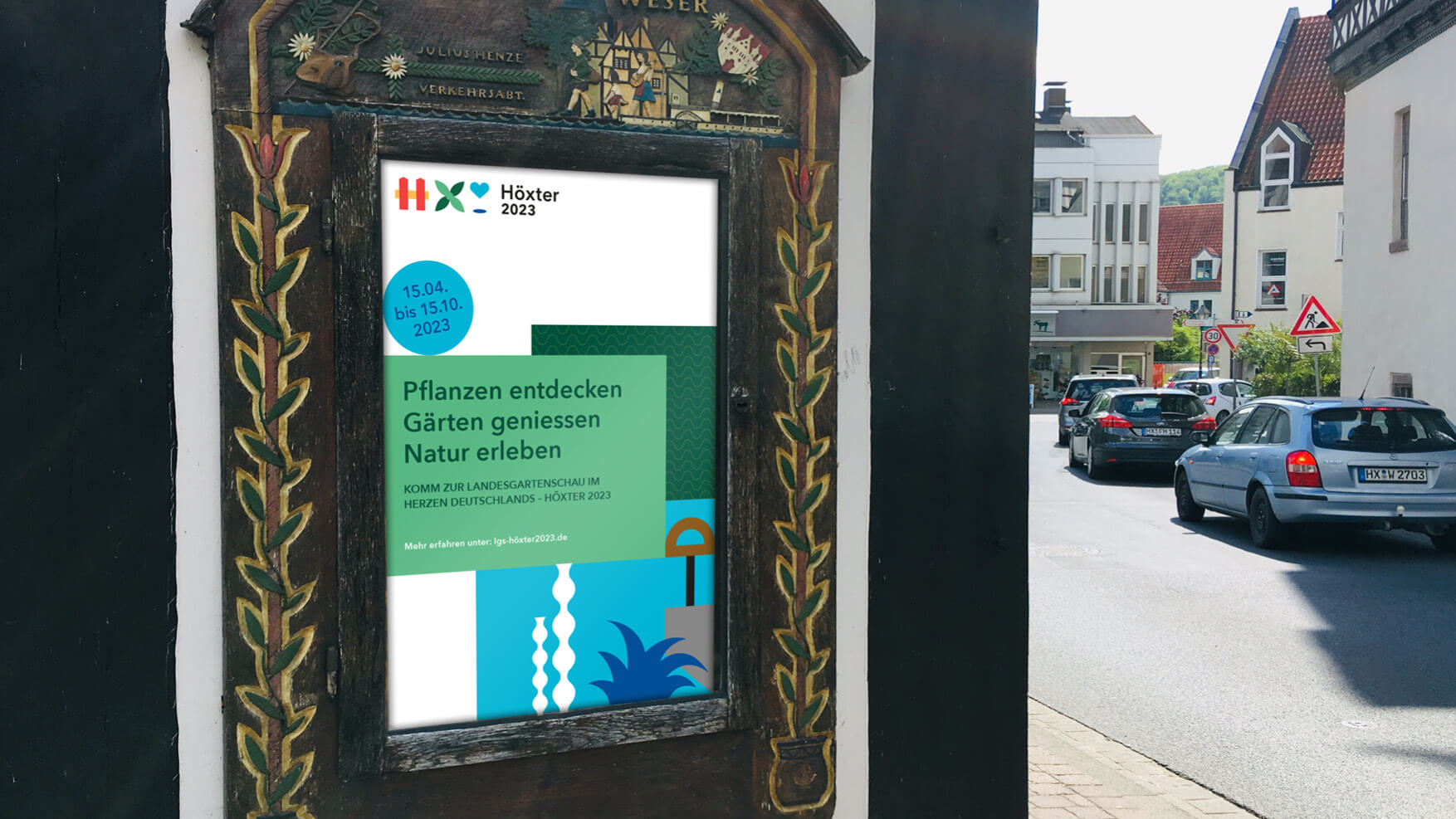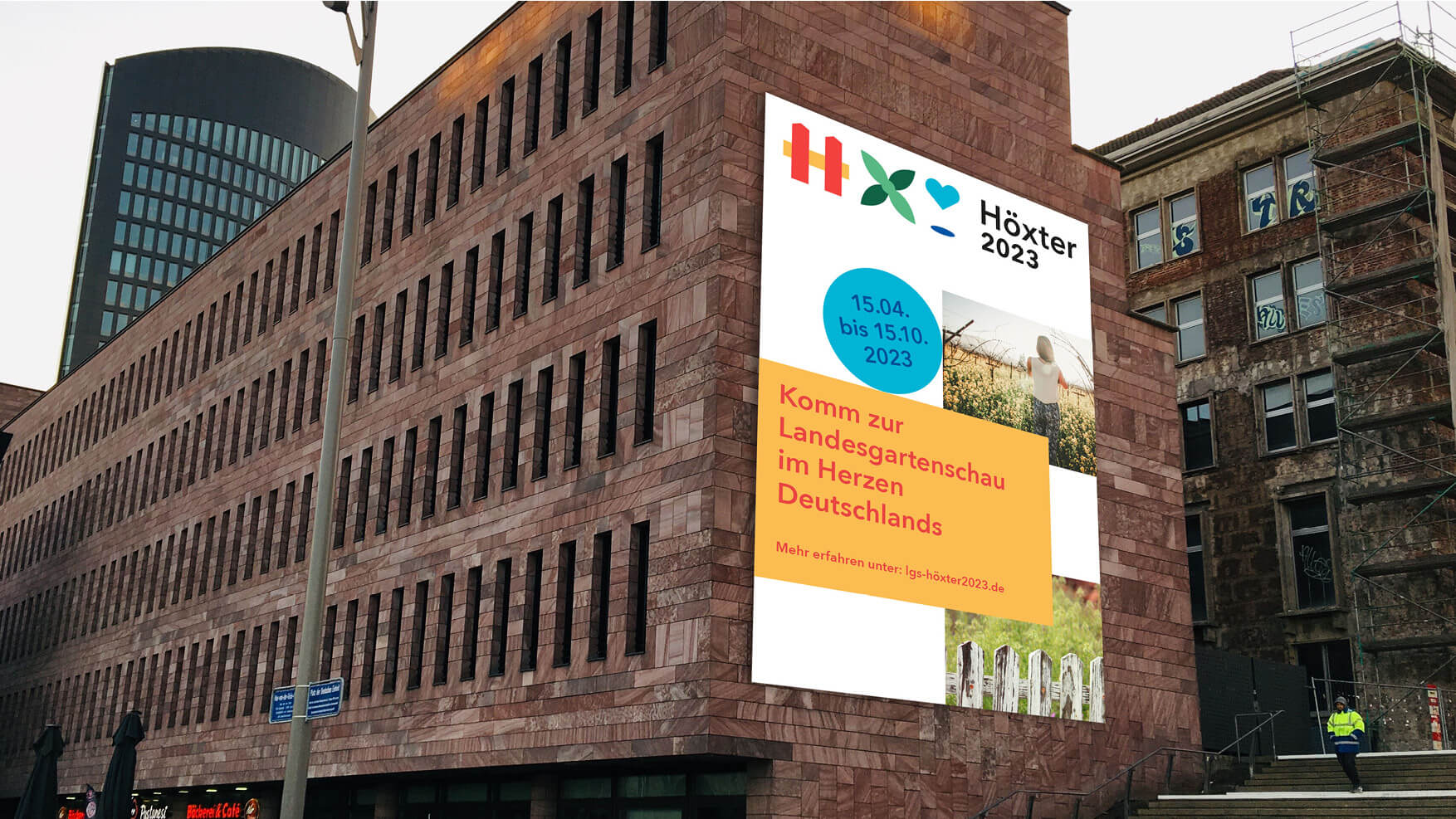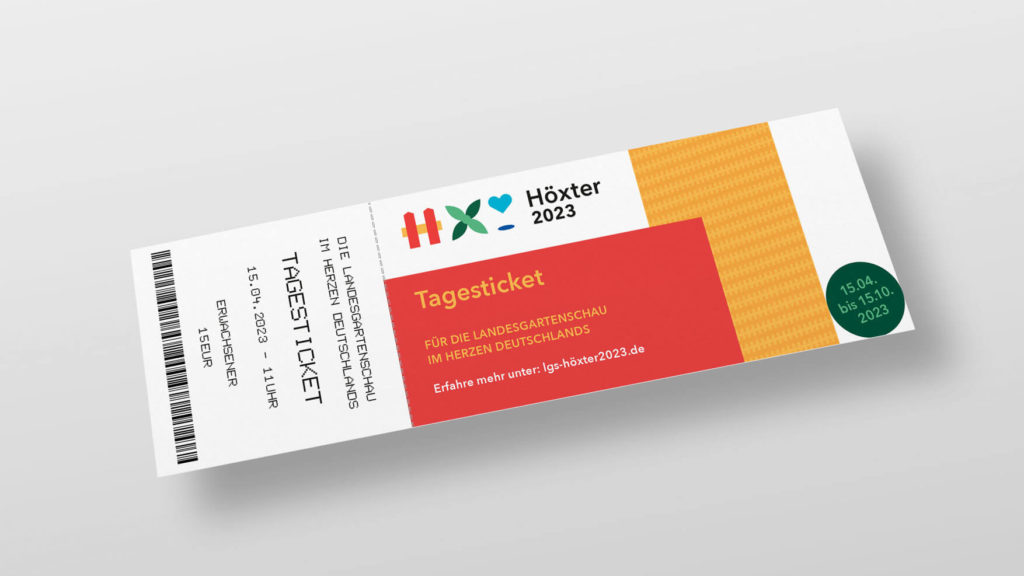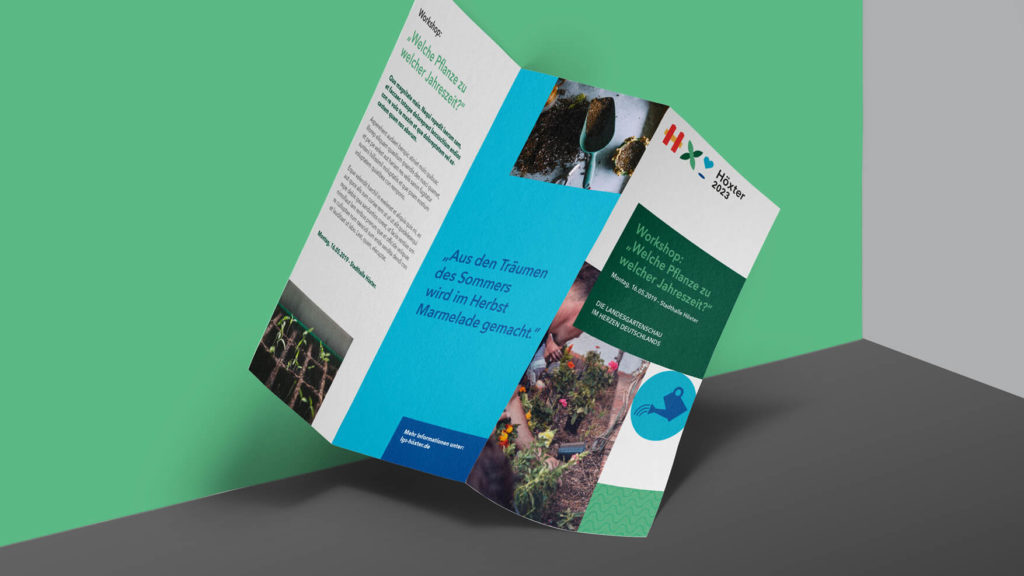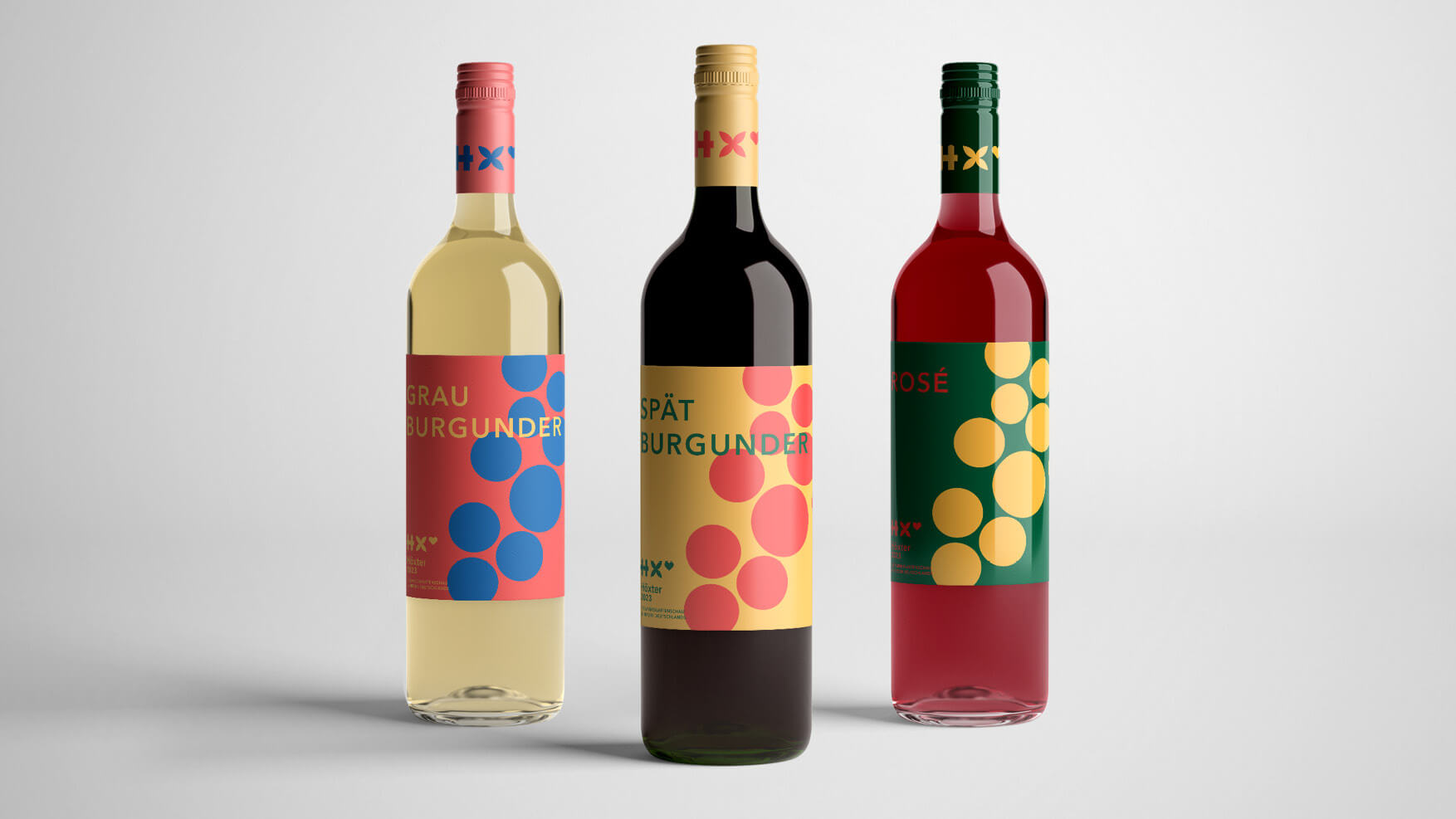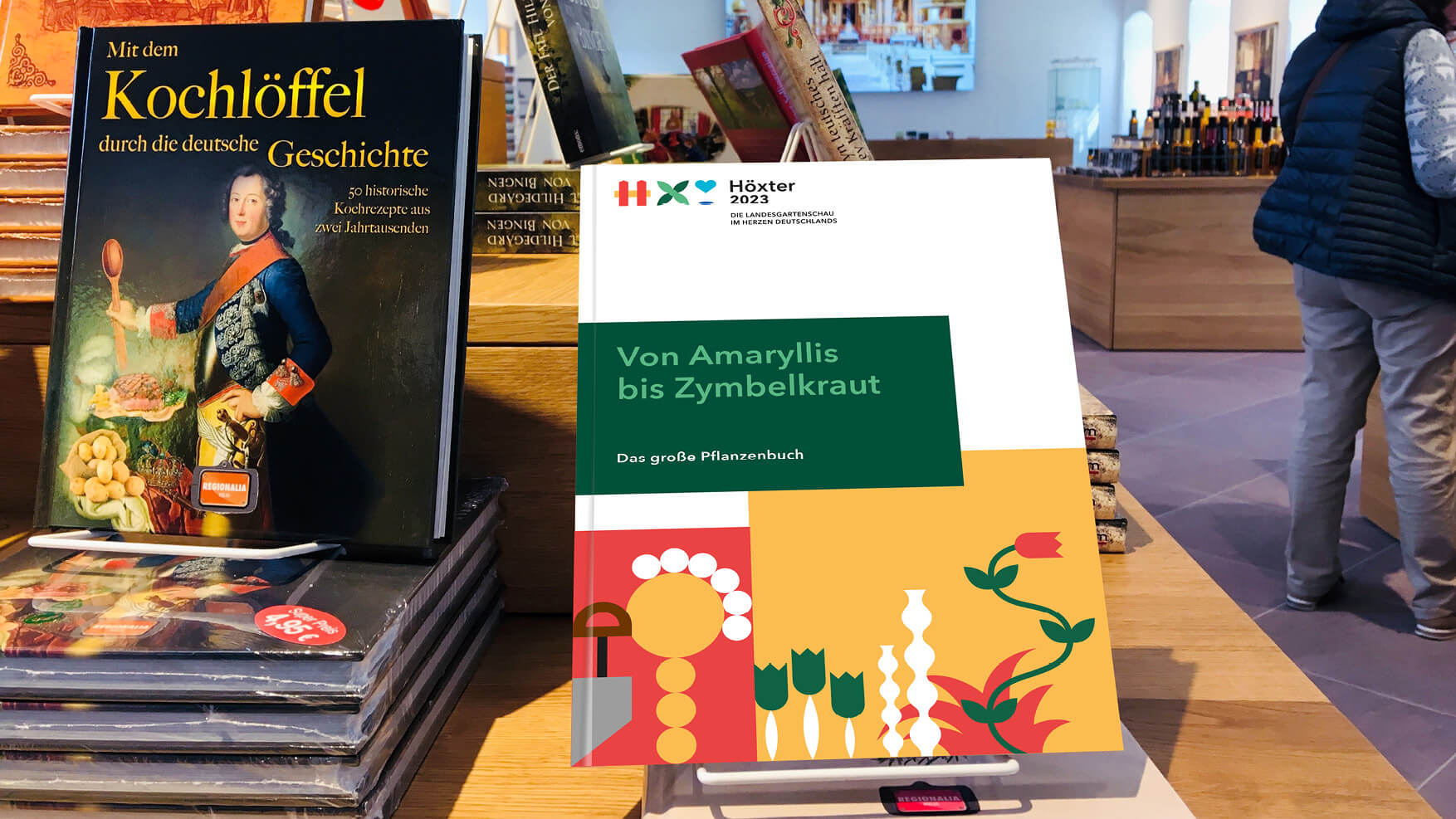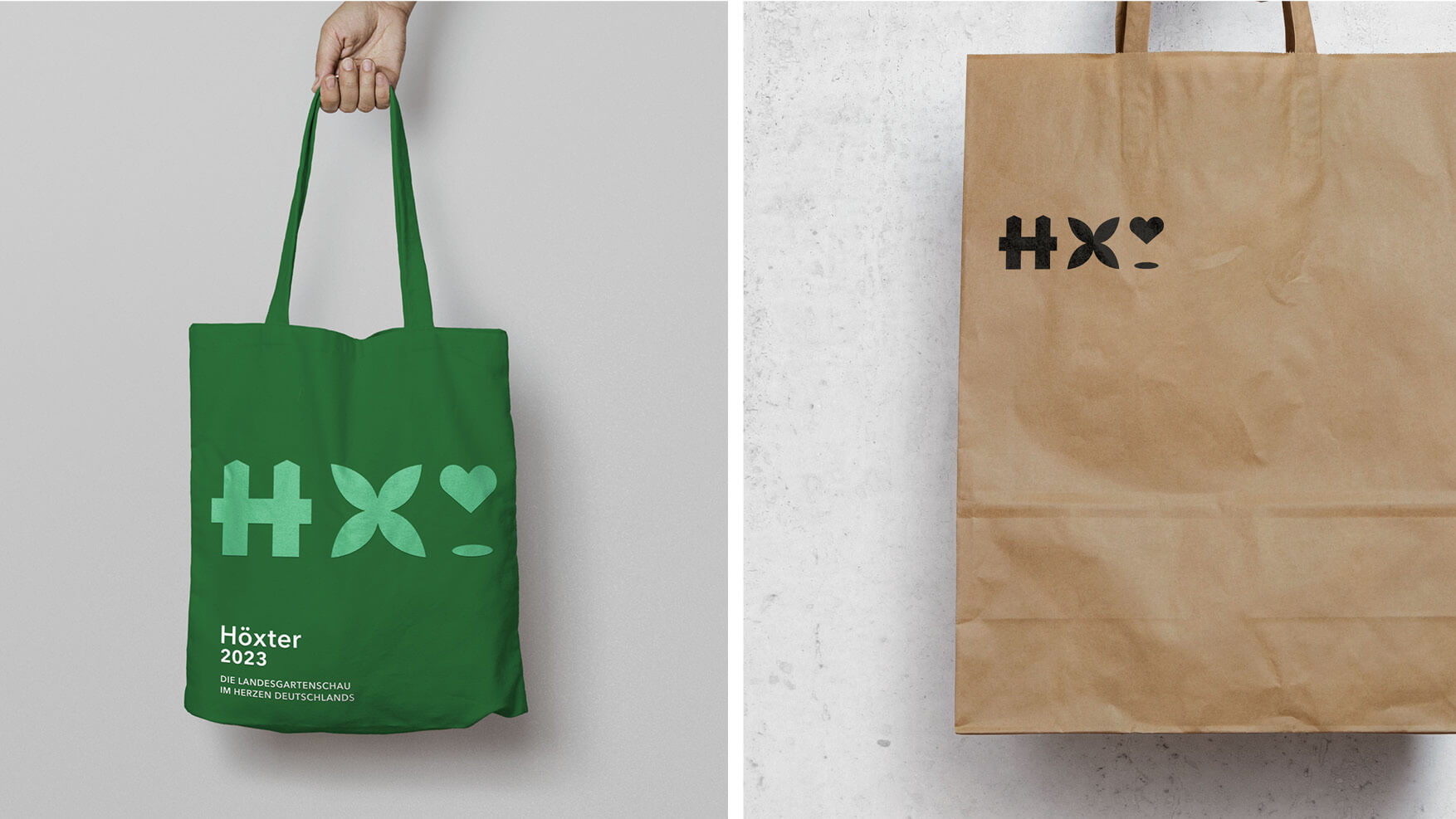 ---
Communication in space.
Construction activities are a big part of Landesgartenschau. This is also the case in Höxter. City districts were connected, sights were decentralized and new circular routes were built. The temporary guidance system for the Landesgartenschau was to blend into the existing historic cityscape while still standing out.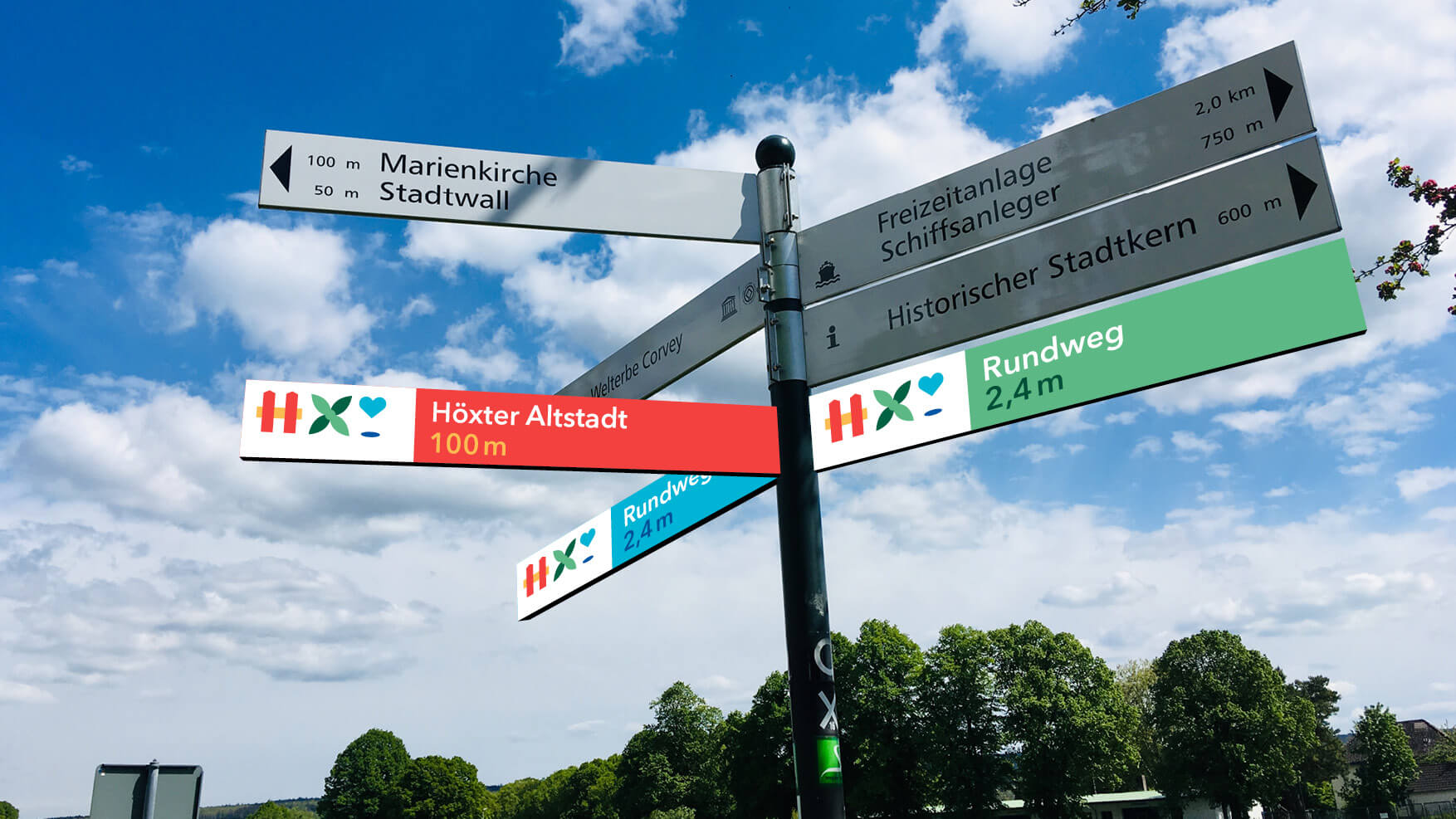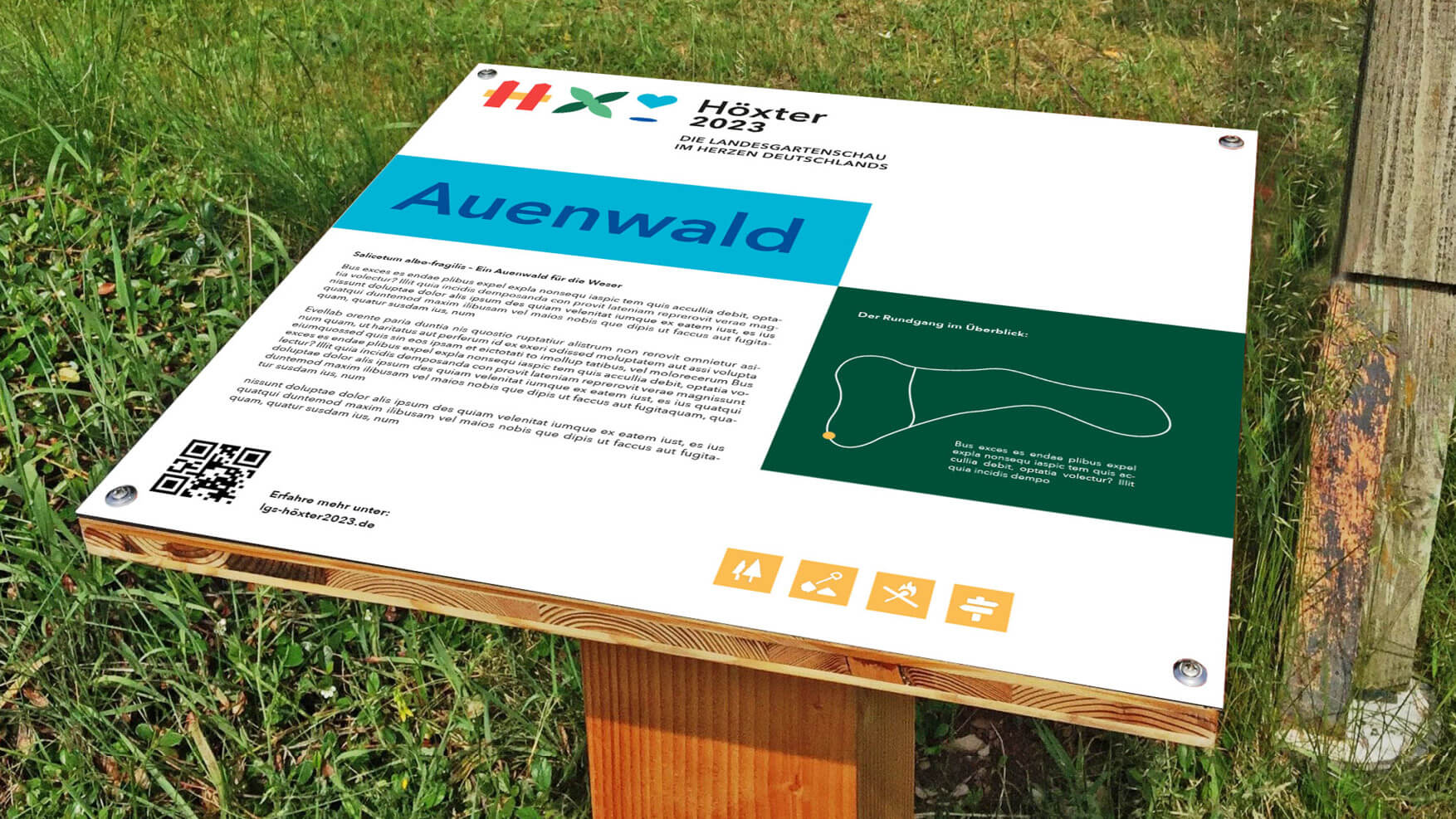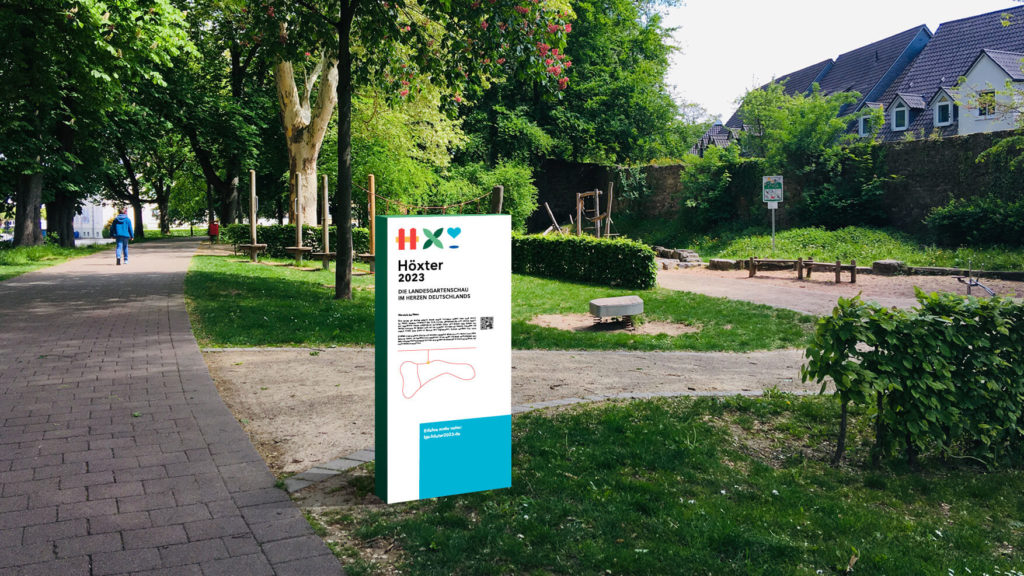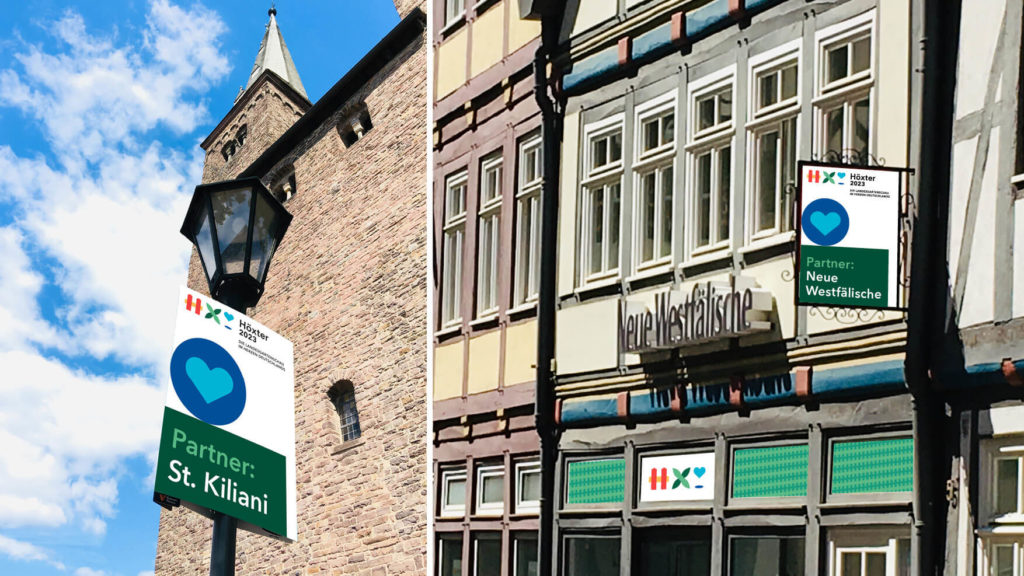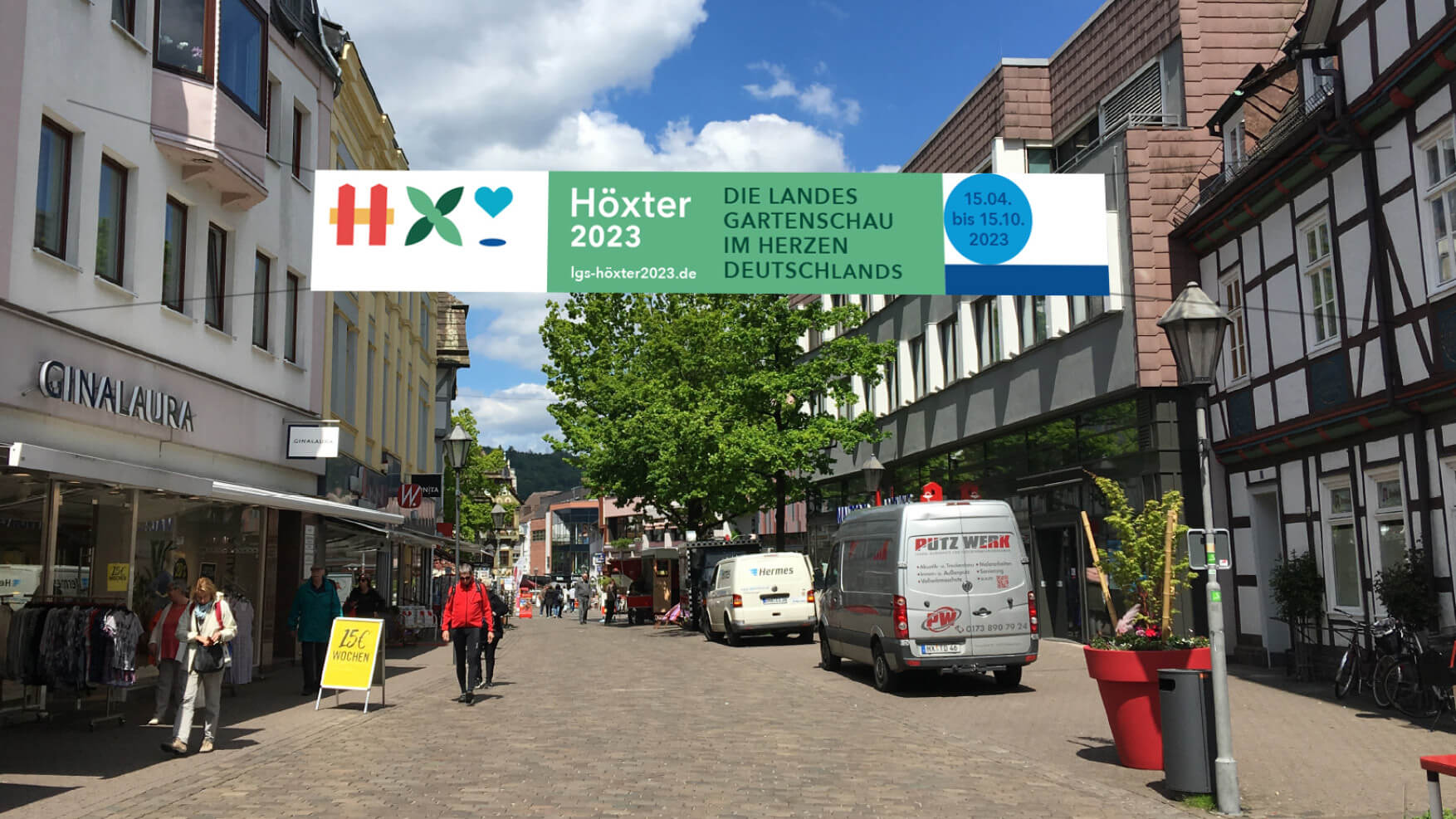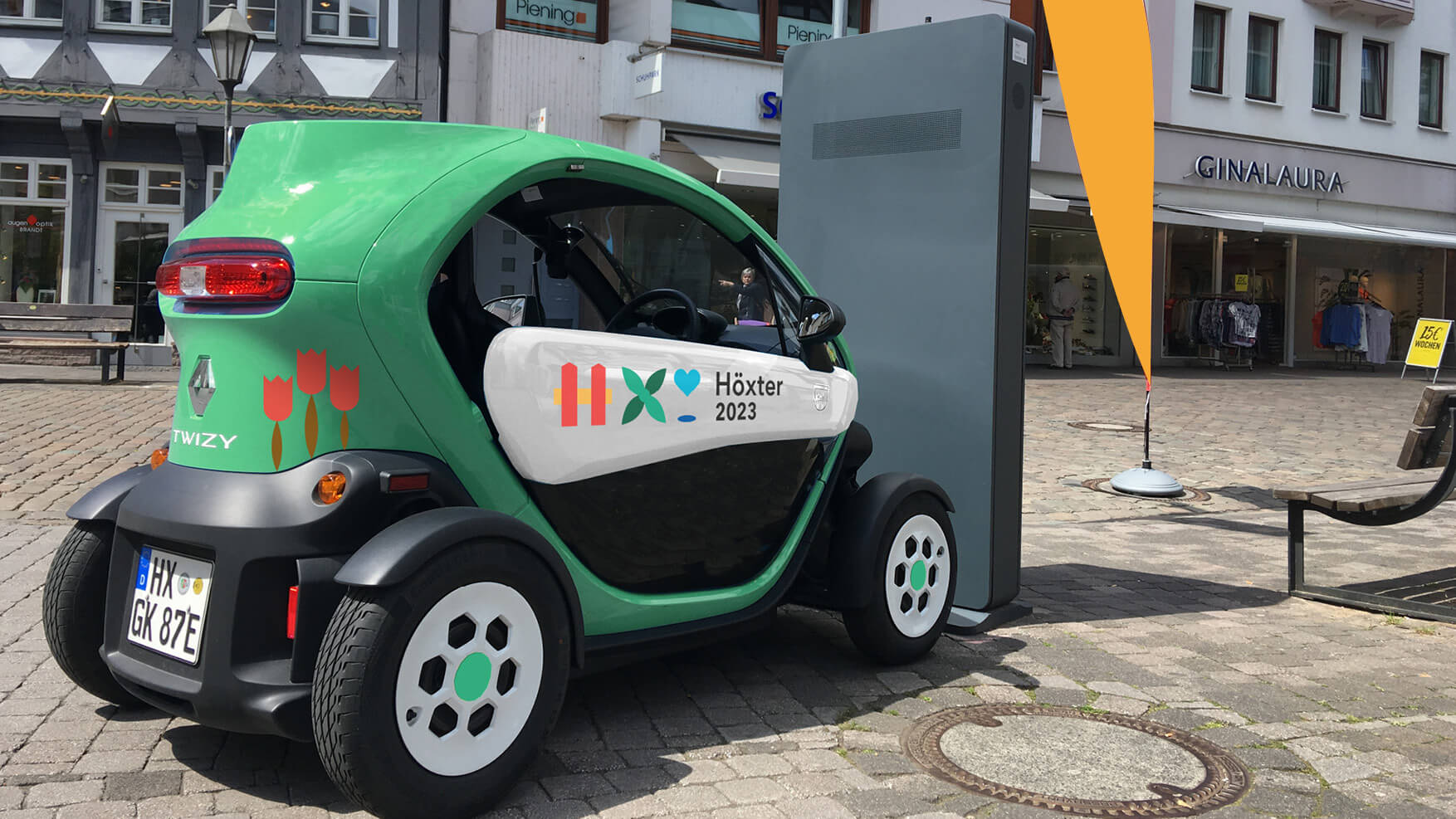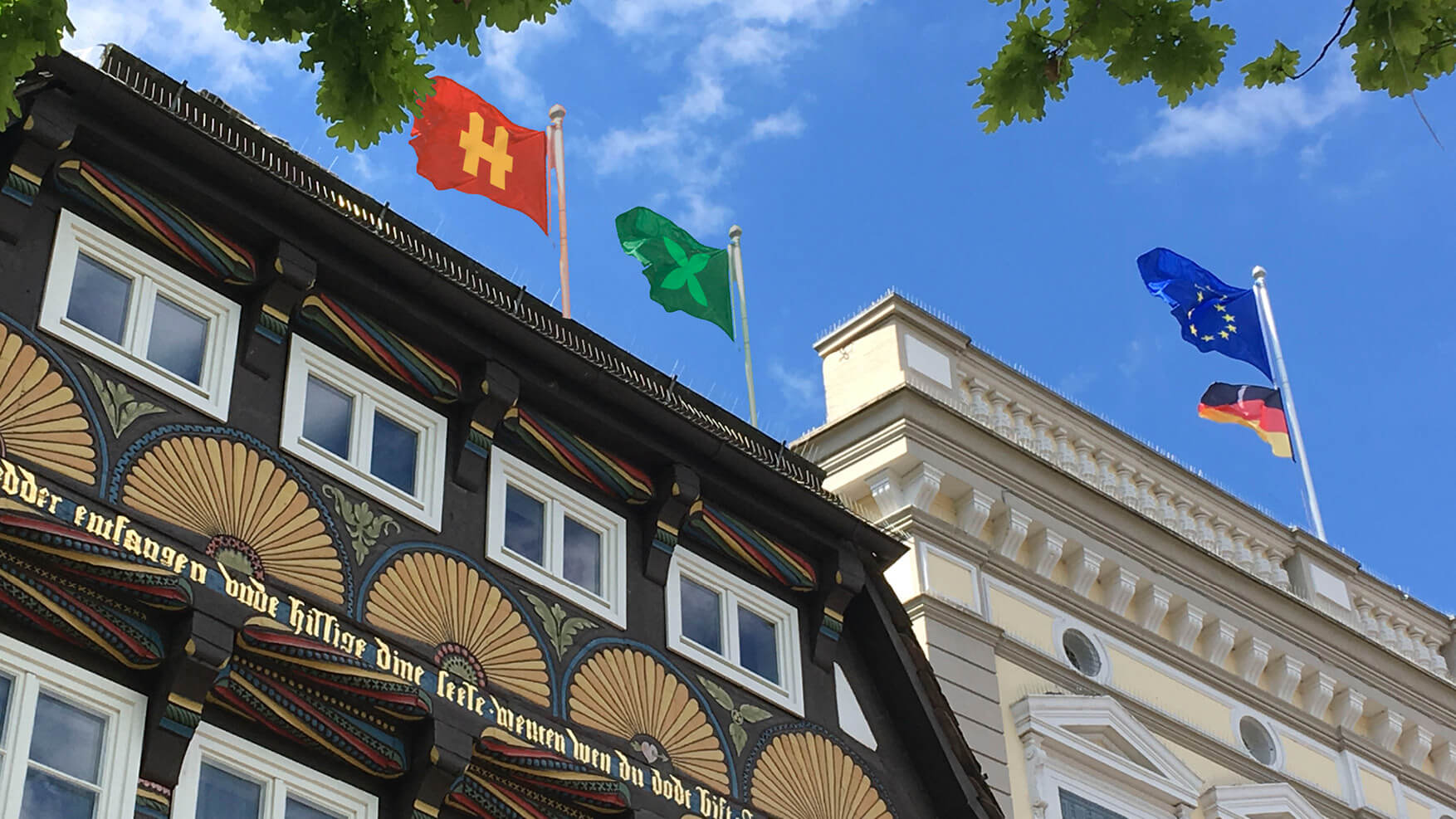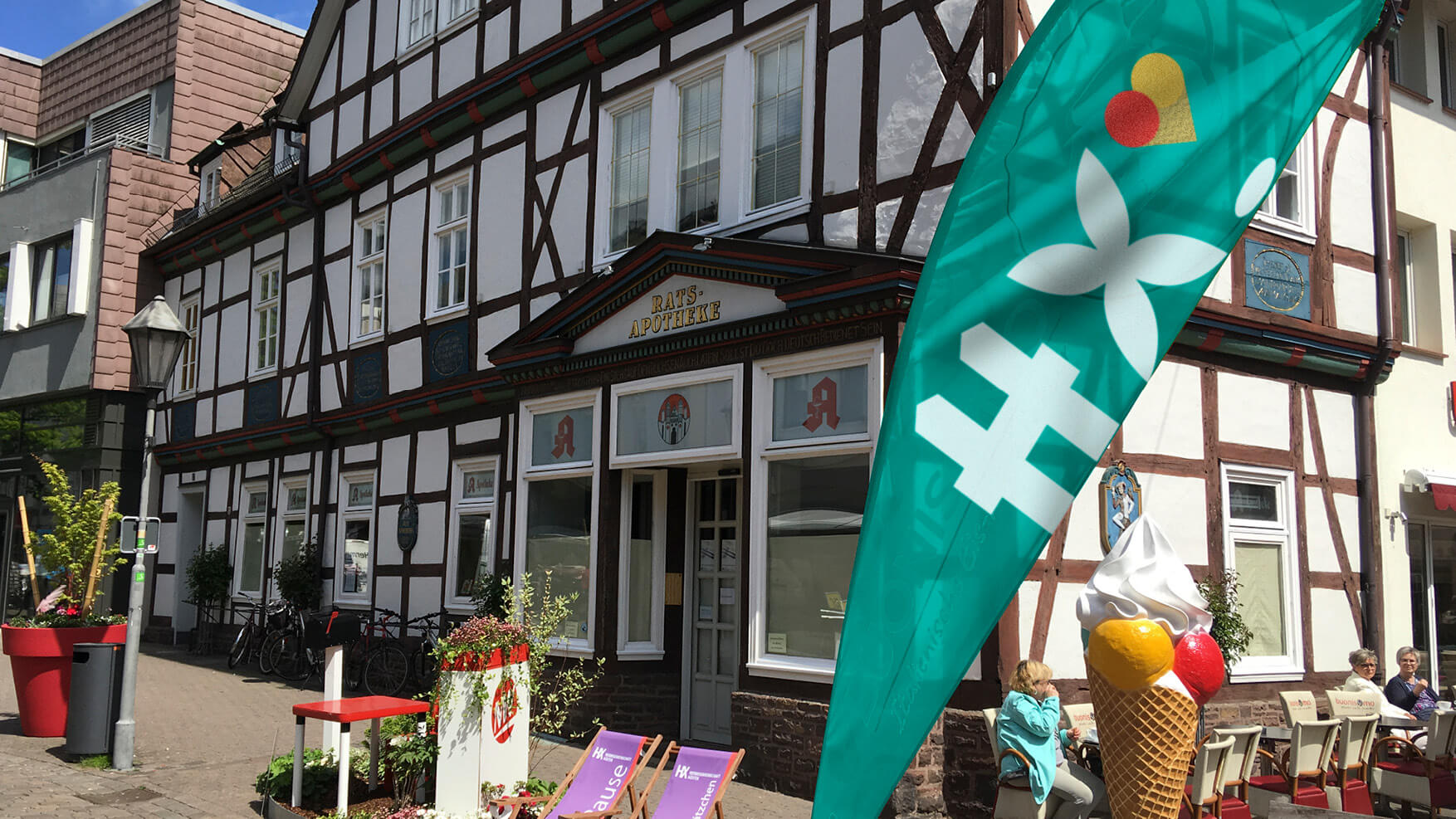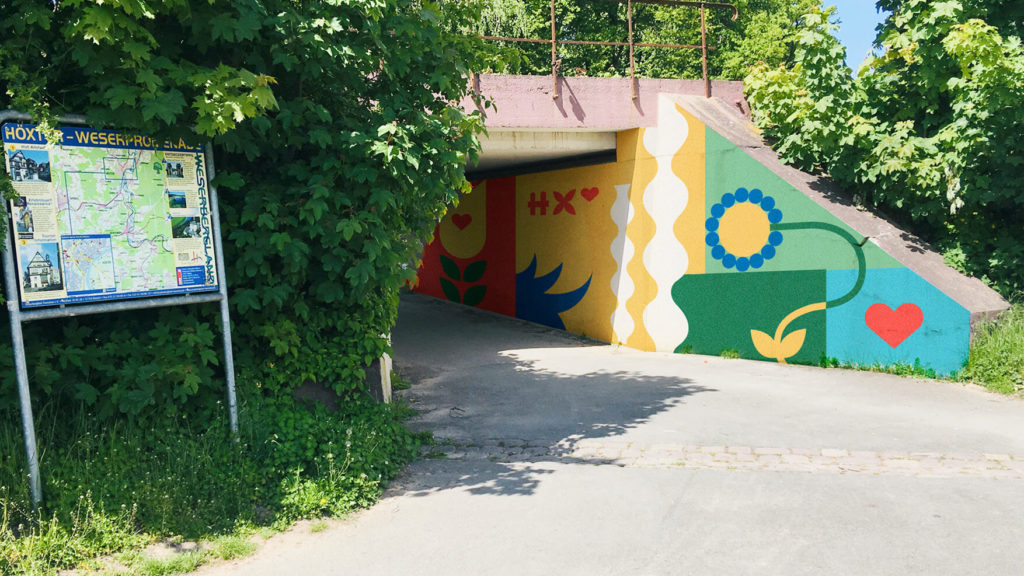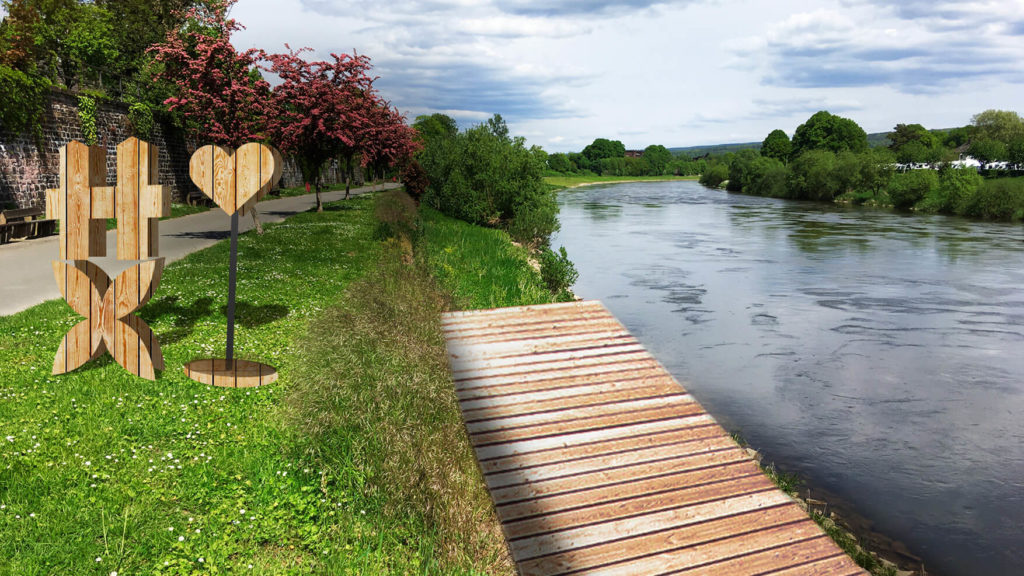 ---
Digital communication of the Höxter Landesgartenschau.
Communication on the web should be appealing and easily accessible. It is based on the latest, low-barrier standards. Important for the project was the easy maintenance in the backend and the good user guidance. In addition to the classic website, we outlined an app and the client's social media presences.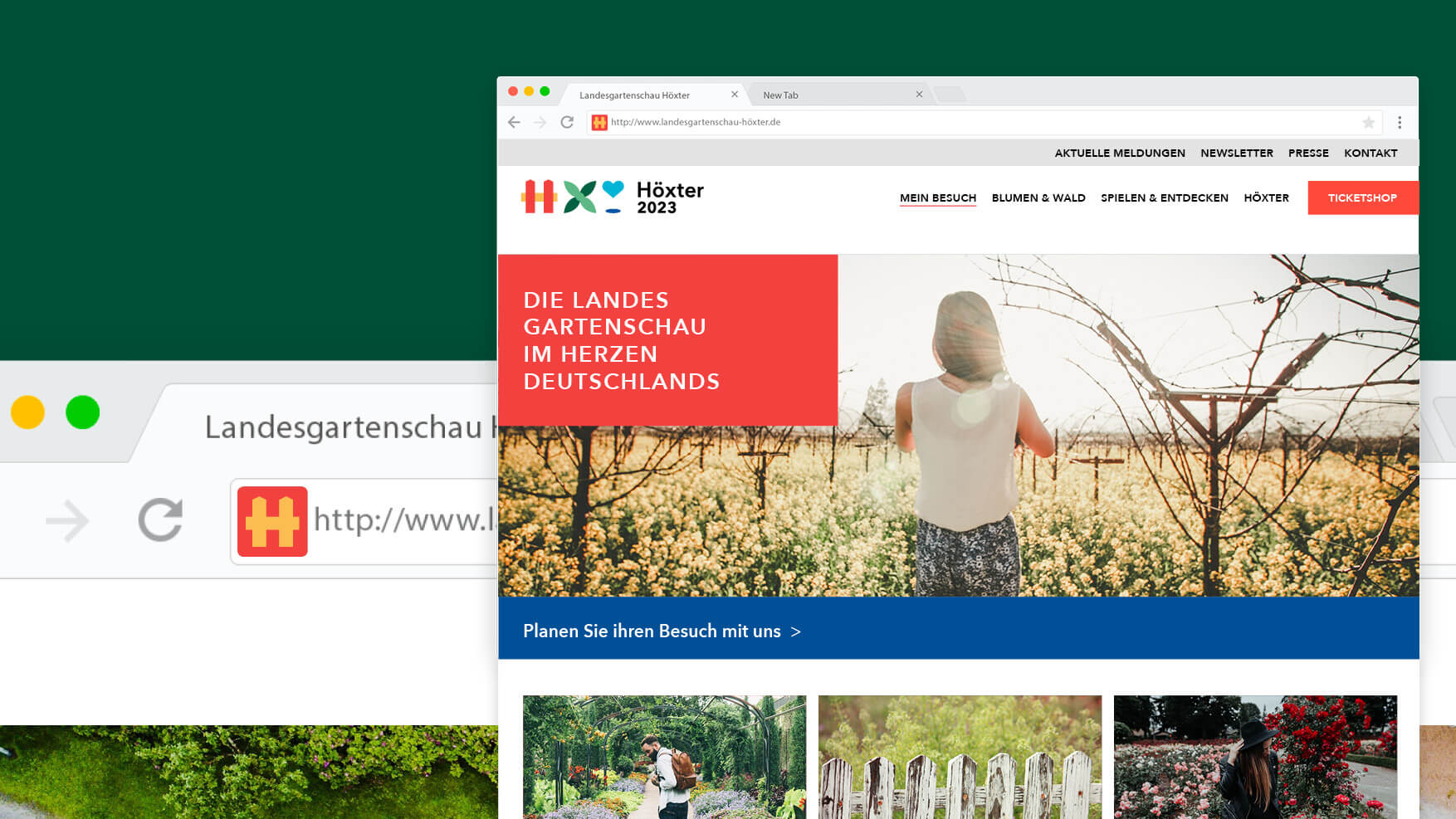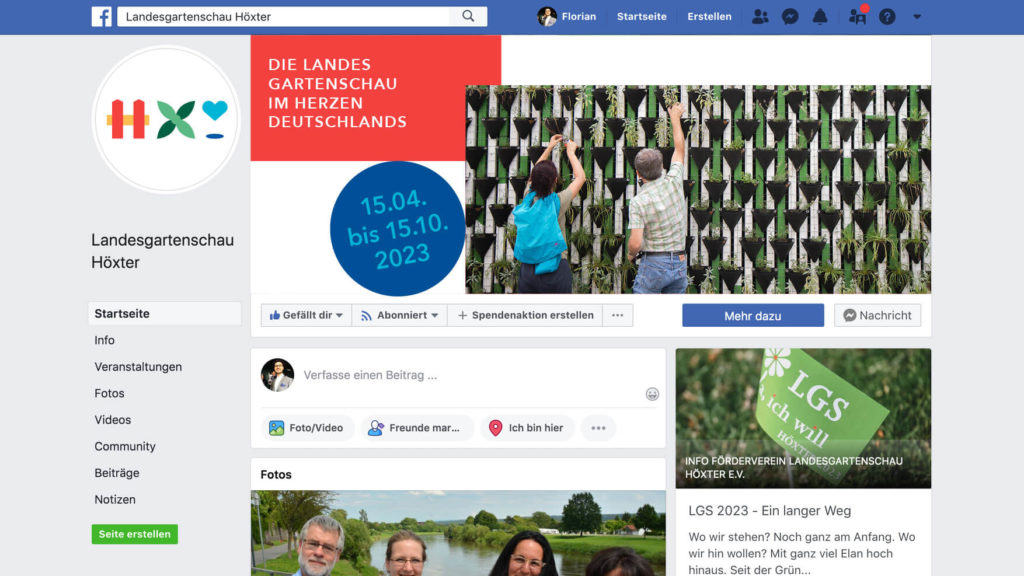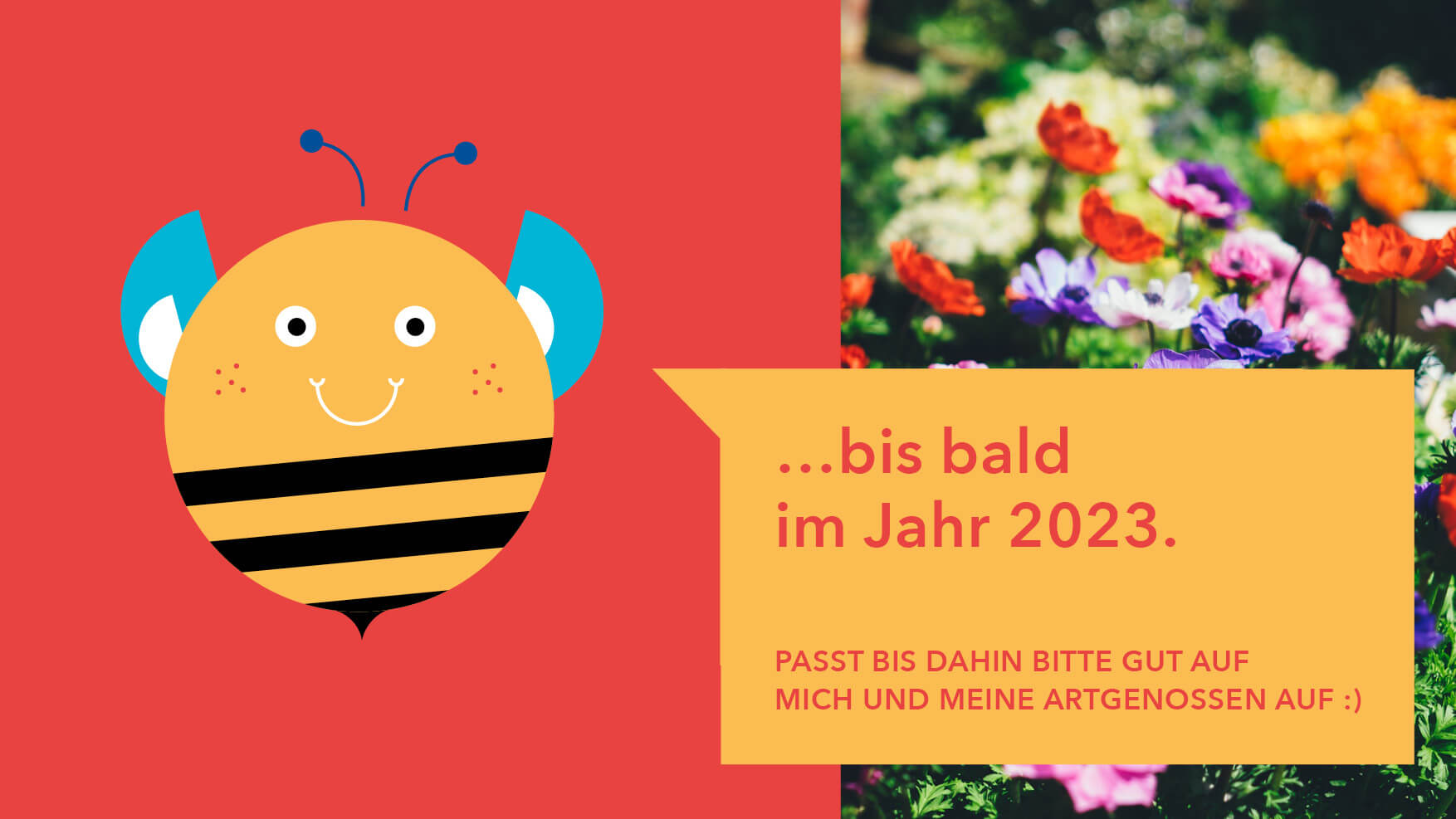 For further reading:
How to deal with losses 🙂

Story about the project:
Working with a design commission