Cube 5 – Creating Security
Branding, Claim Development, Corporate Design, Development, Illustration, Logo Design, Strategy, Webdesign
Cube 5 – Creating Security
Germany's cyber security capital Bochum is getting its own incubator in the form of "Cube 5".
In recent years, Bochum has been able to distinguish itself as Germany's stronghold of IT security through several study programs and institutes. The development of the site will be crowned by the future establishment of the new Max Planck Institute on the city's old Opel site. As an incubator, the "Cube 5 – Creating Security" team supports students and young founders in developing their business strategy.
Florida mentored Cube 5 and its partners in the creation of business models, vision & mission statements, and creative brand communications.
---
Strategic basis
In various strategy workshops, Vision & Mission were defined, milestones were worked out and content plans for the roll-out of the brand were developed.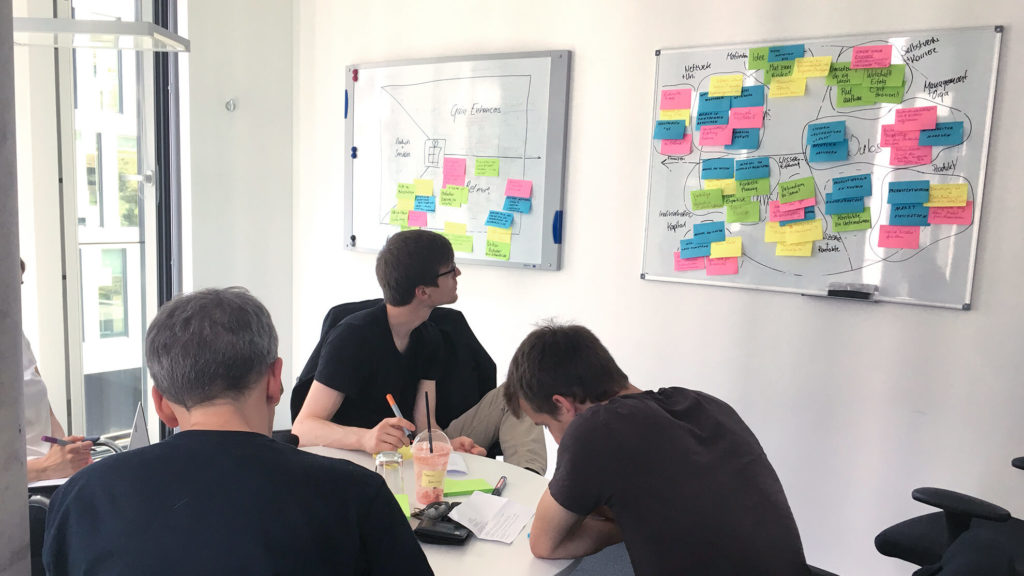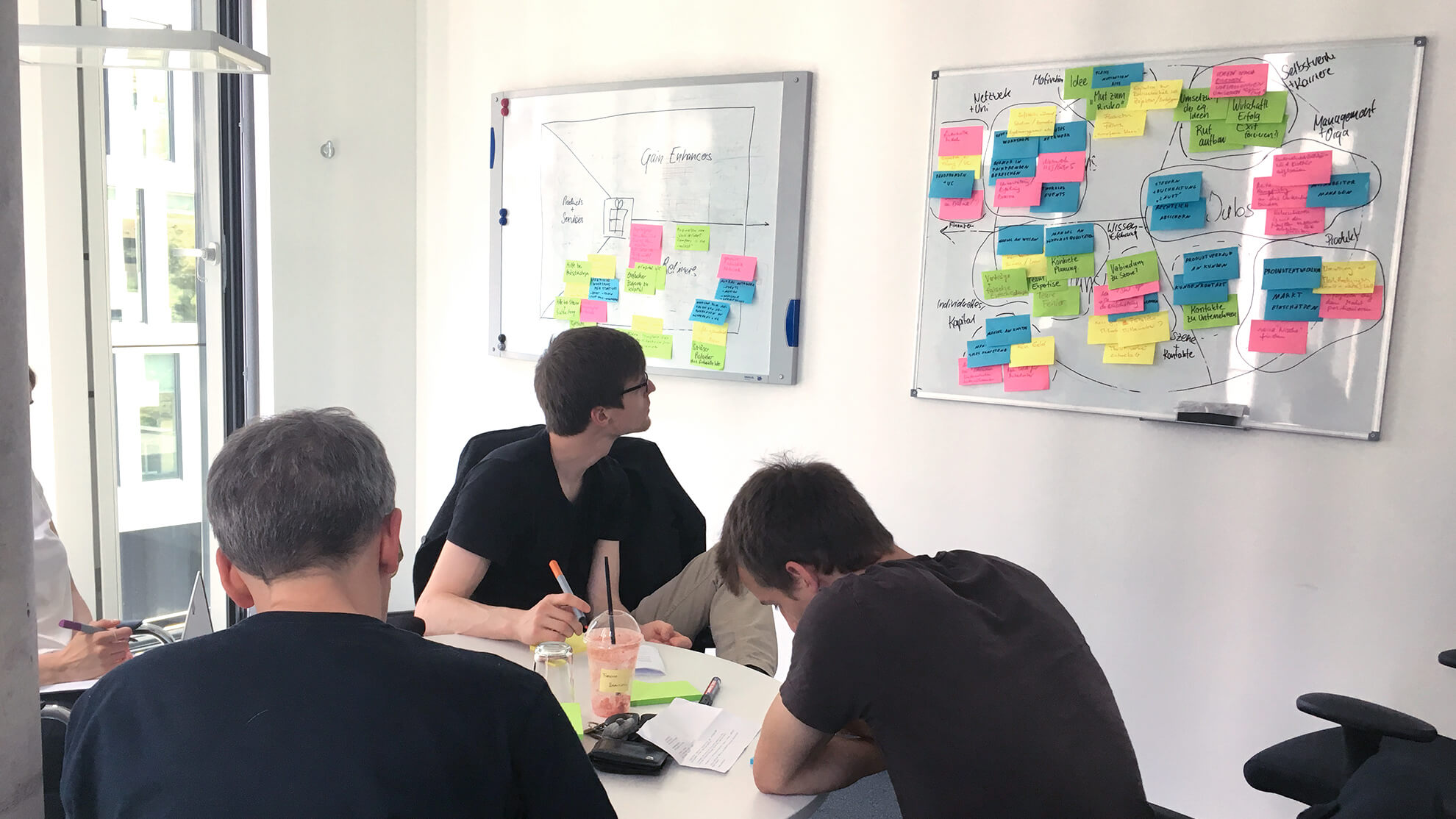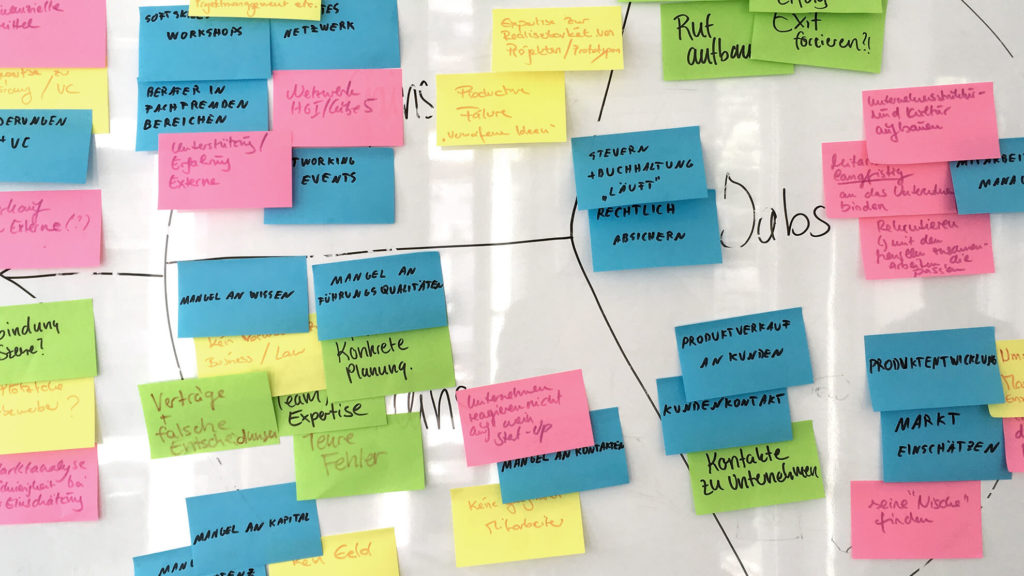 ---
Naming, Logo and Claim
The address and architectural background formed the basis for the incubator's eye-catching name and claim "Cube 5 – Creating Security". The logo not only picks up on this name, but its square shape also reflects the message of the developed claim: safety, protection, promotion, development.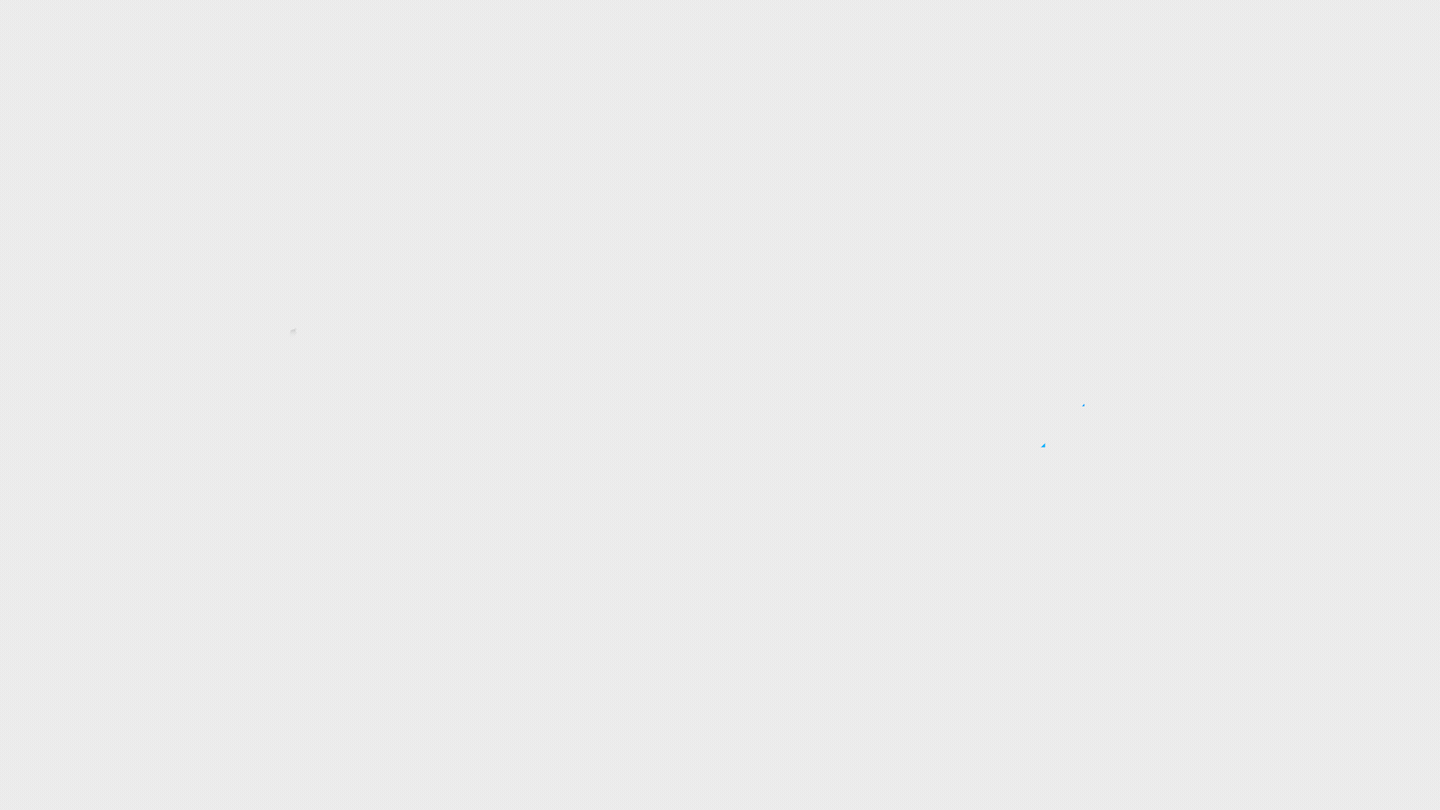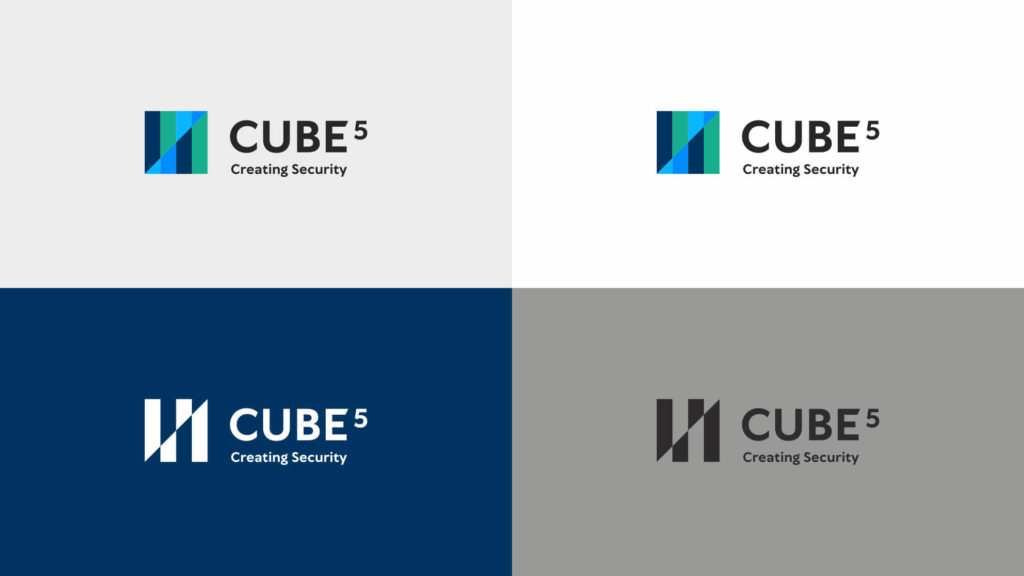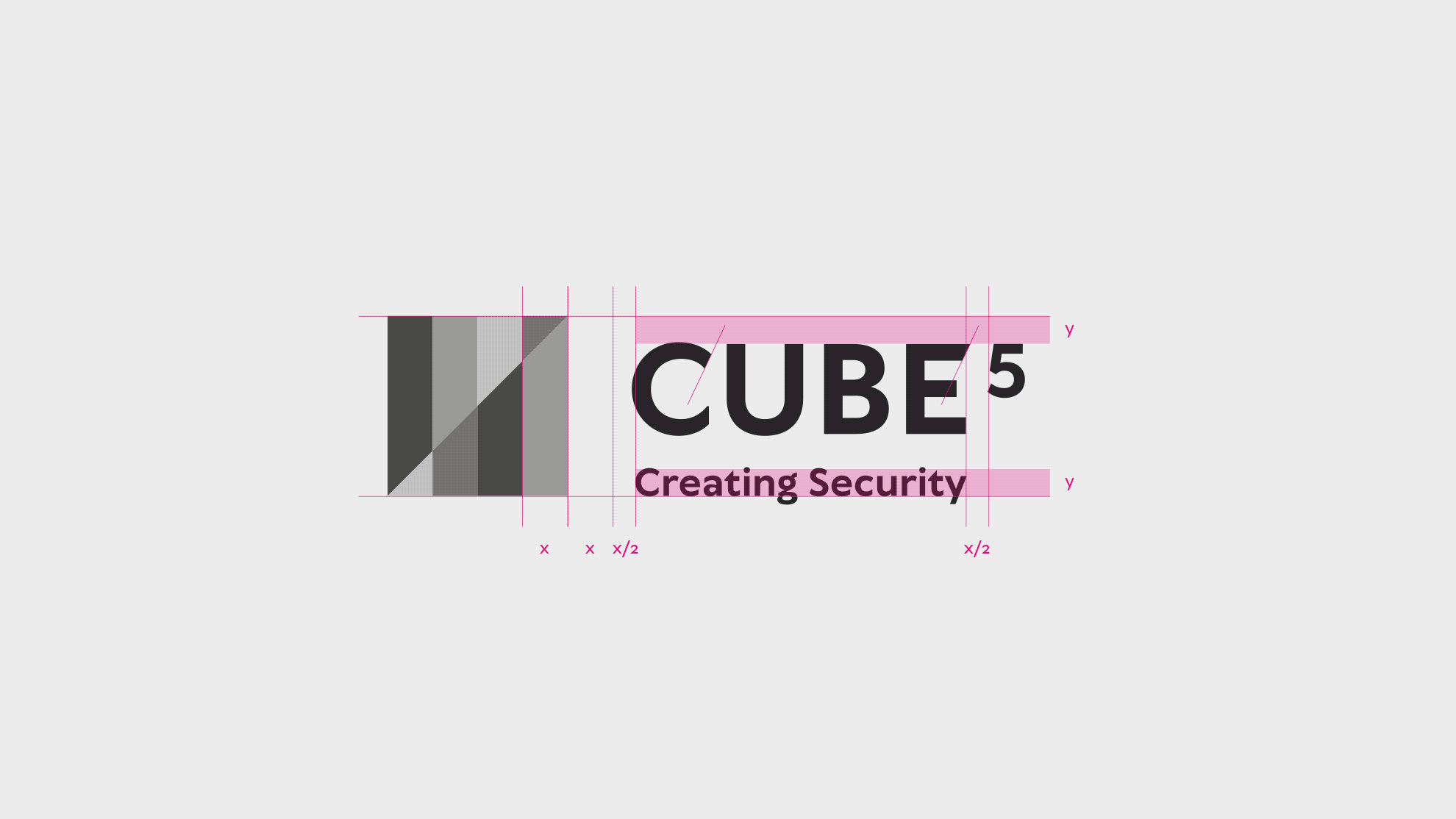 ---
Design system and color
The dynamic design system is based on the form and structure of the logo and thus forms the aesthetic continuation of the brand into external communication. The choice of color was based not only on extensive research of the environment. The combination of the color worlds of the Ruhr University and the city of Bochum ensures both independence and affiliation of the brand.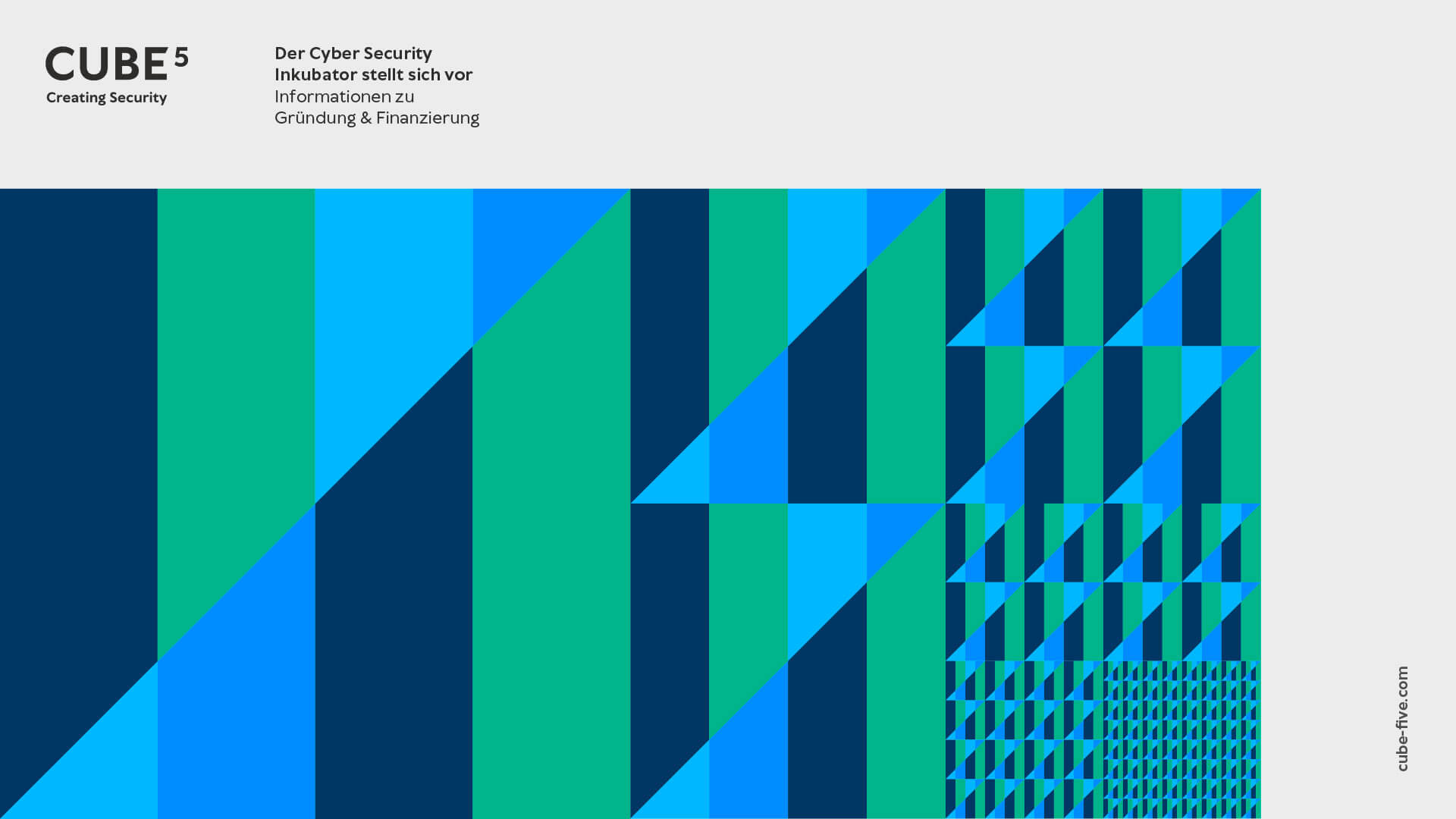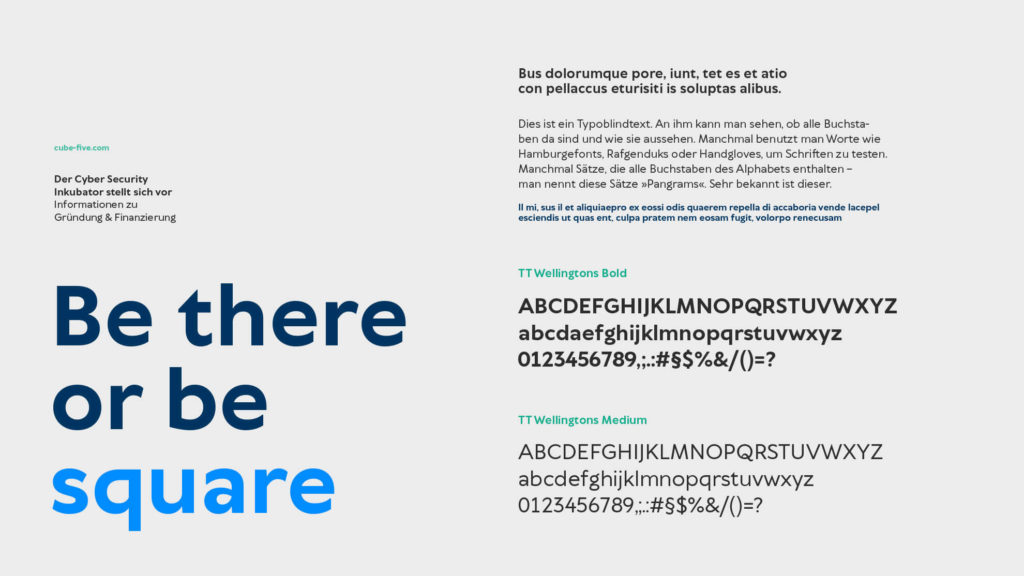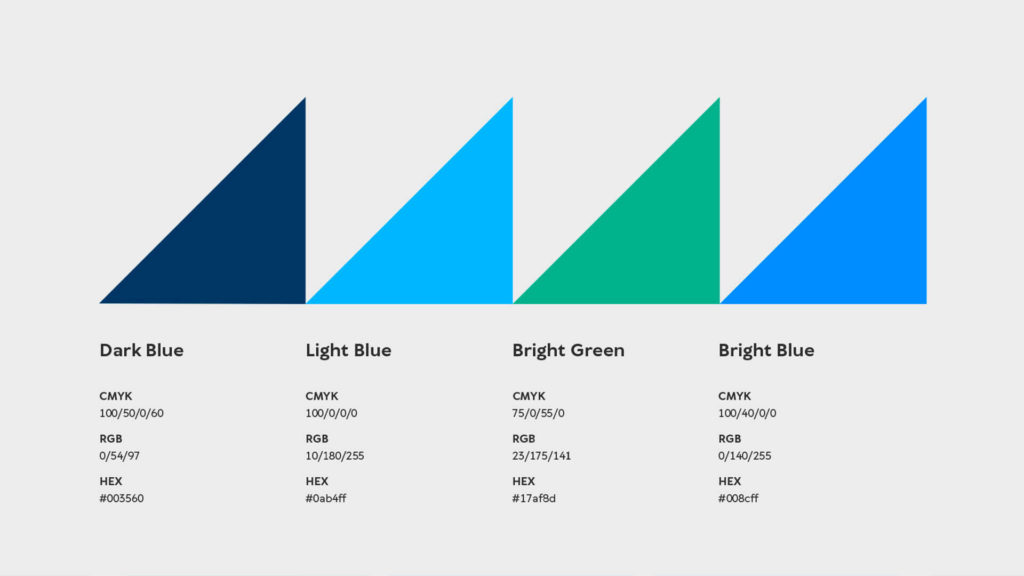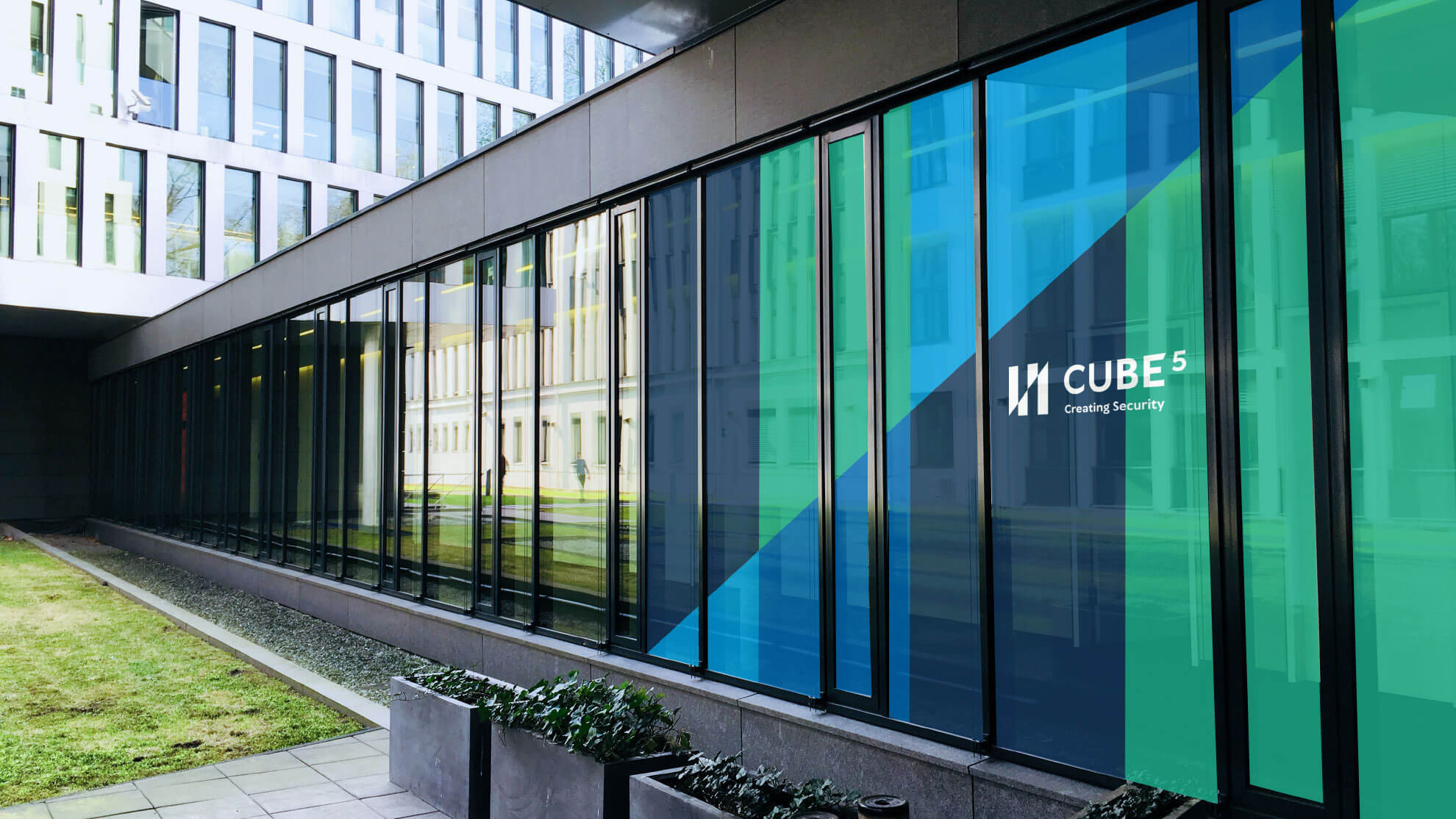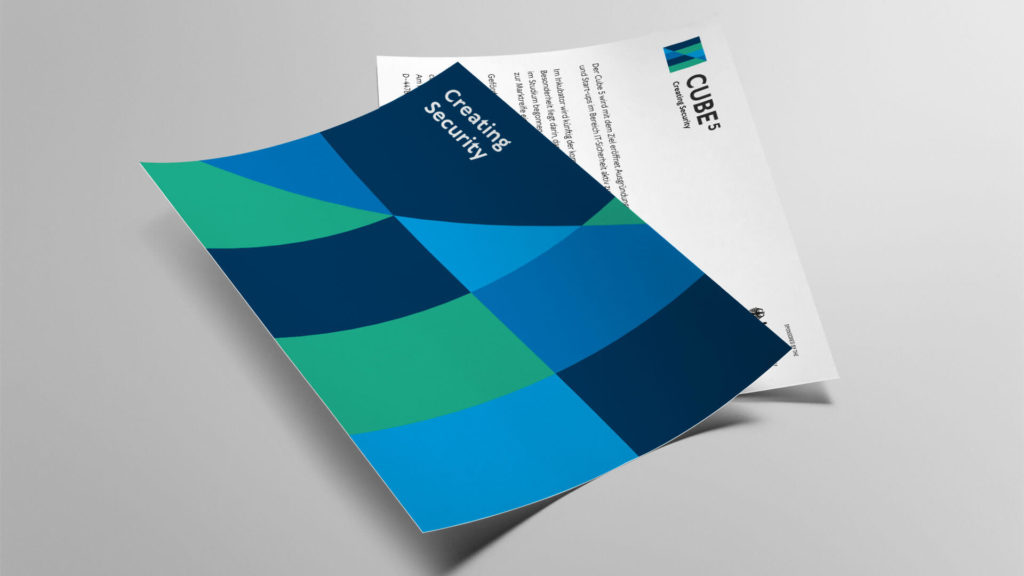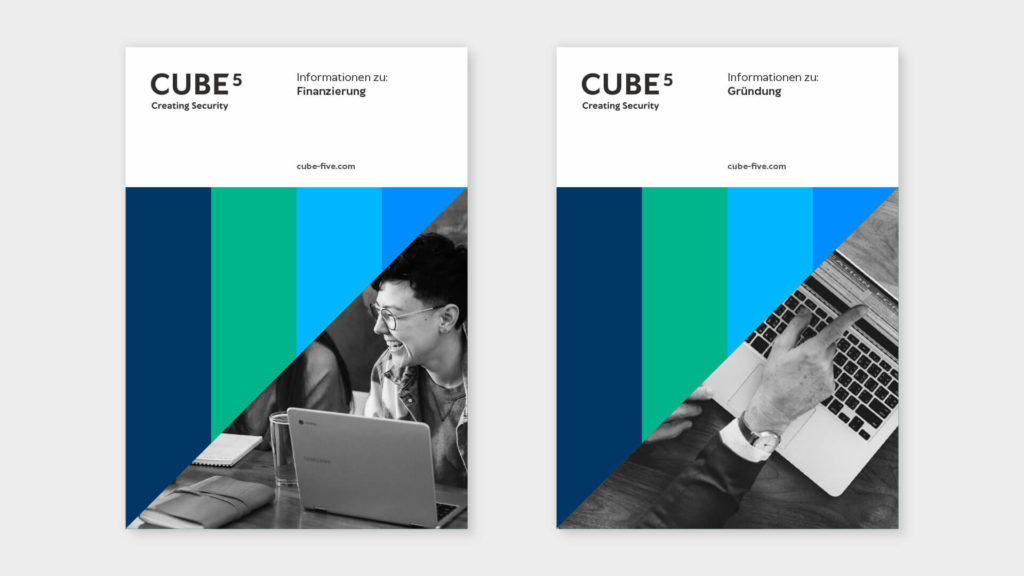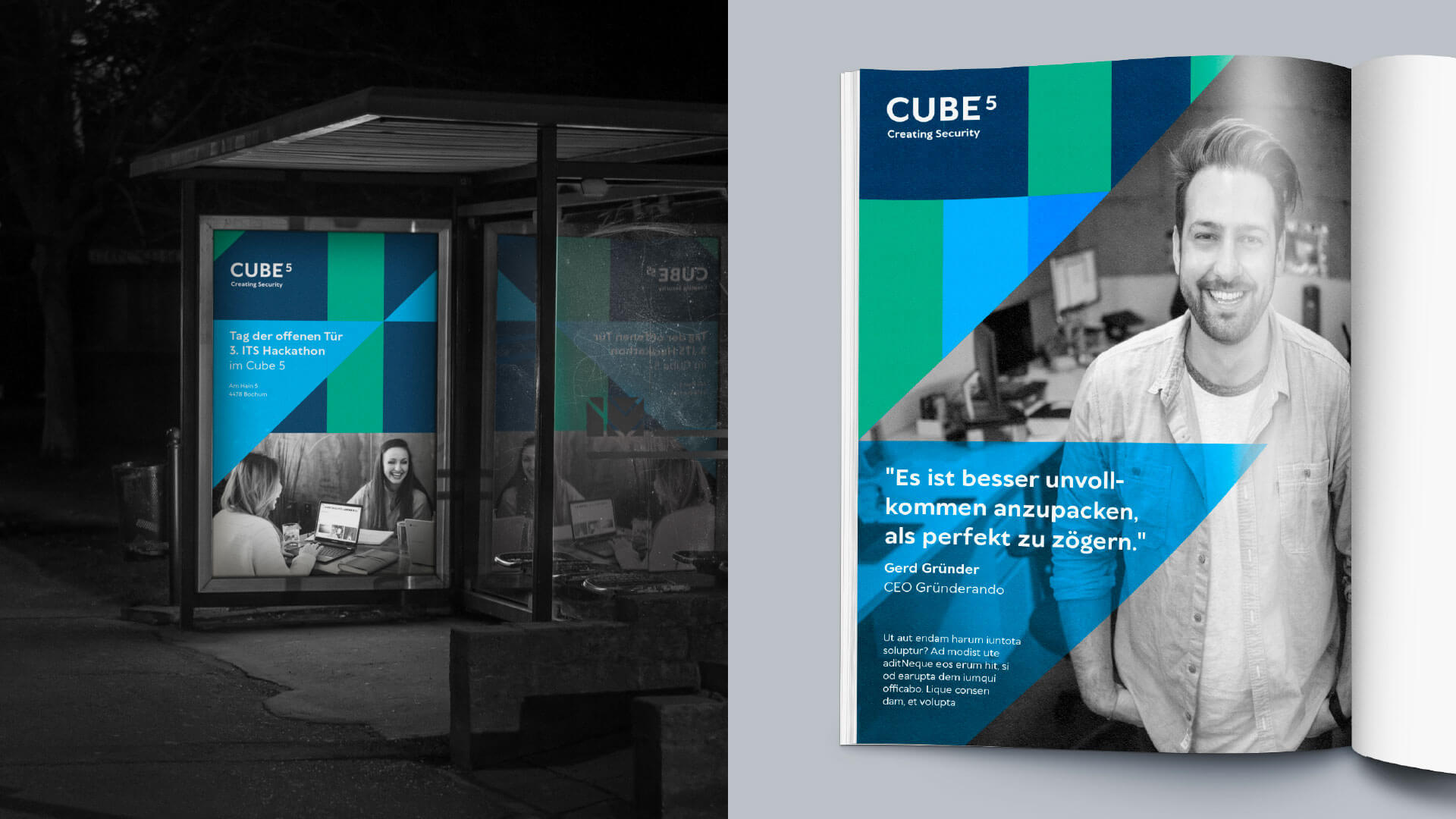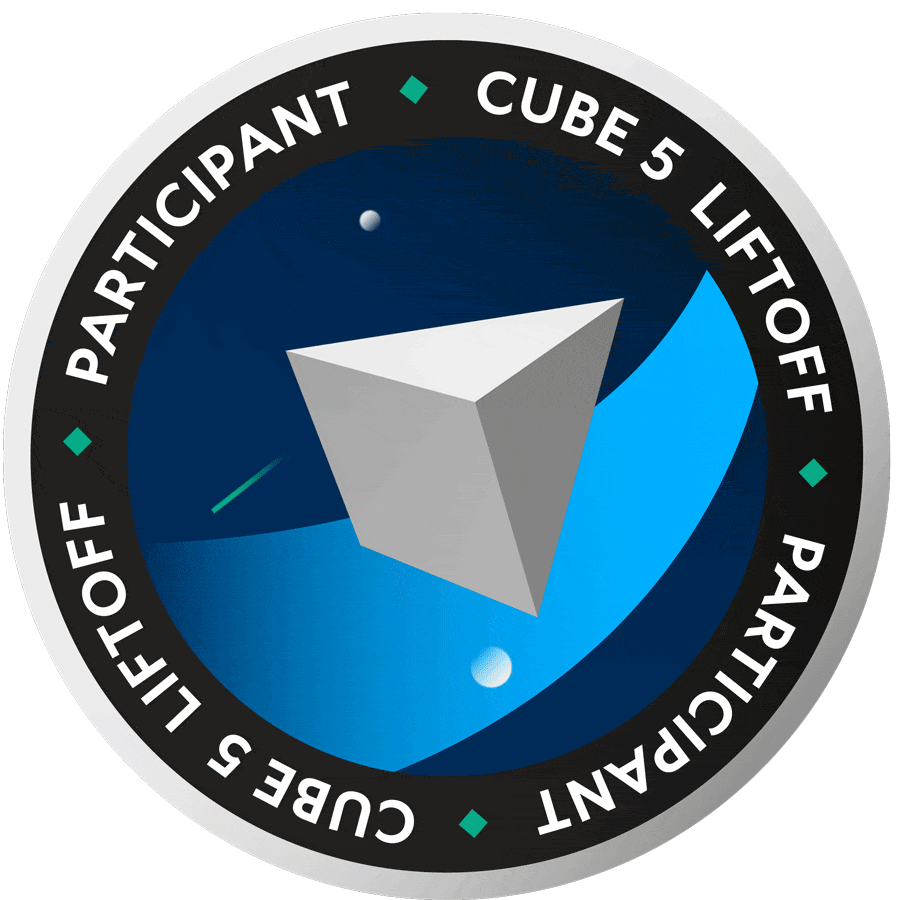 Website and Brandhub
The digital applications of the incubator serve both as an information platform for founders and students and as a communication medium for events and offers.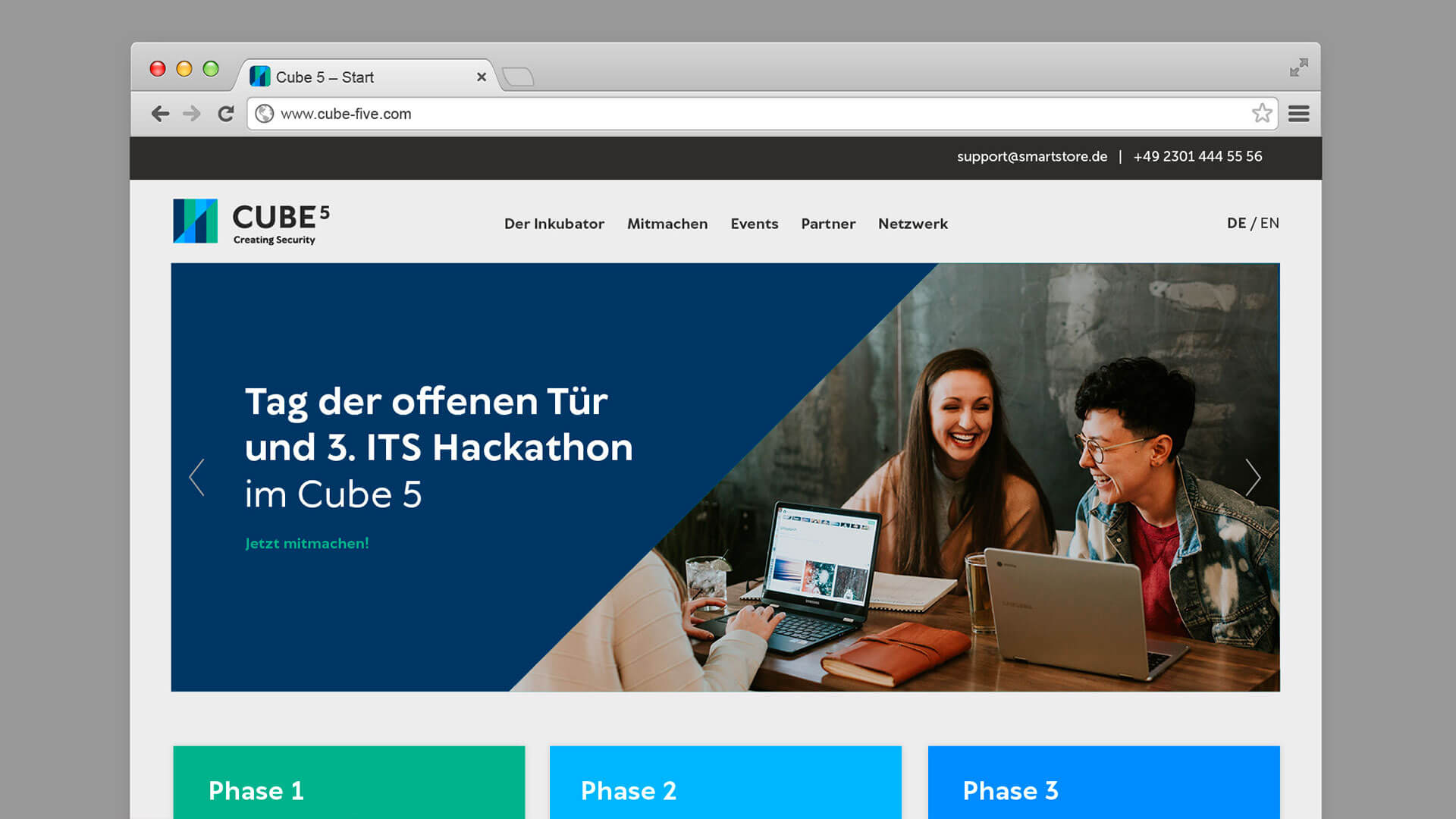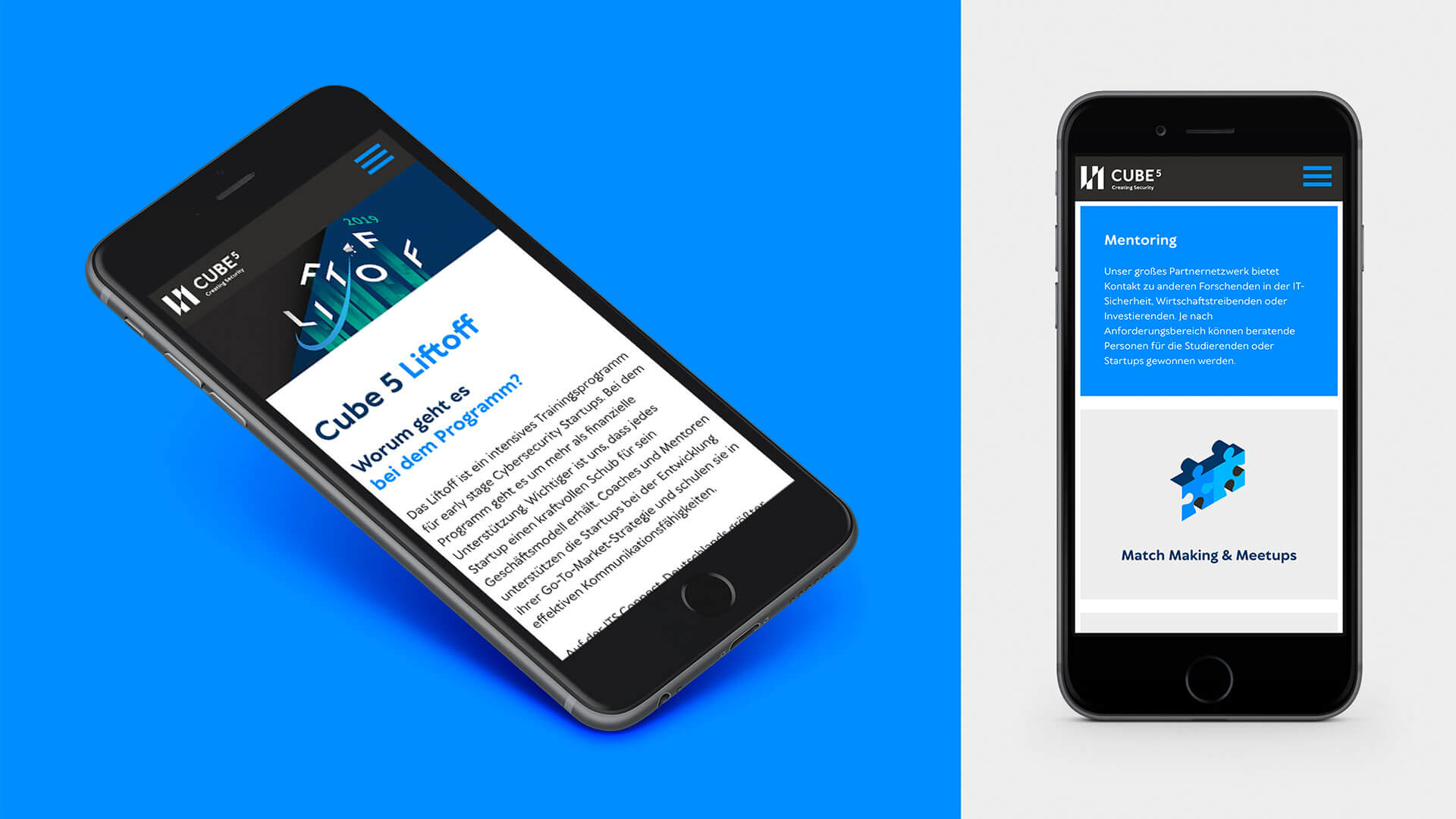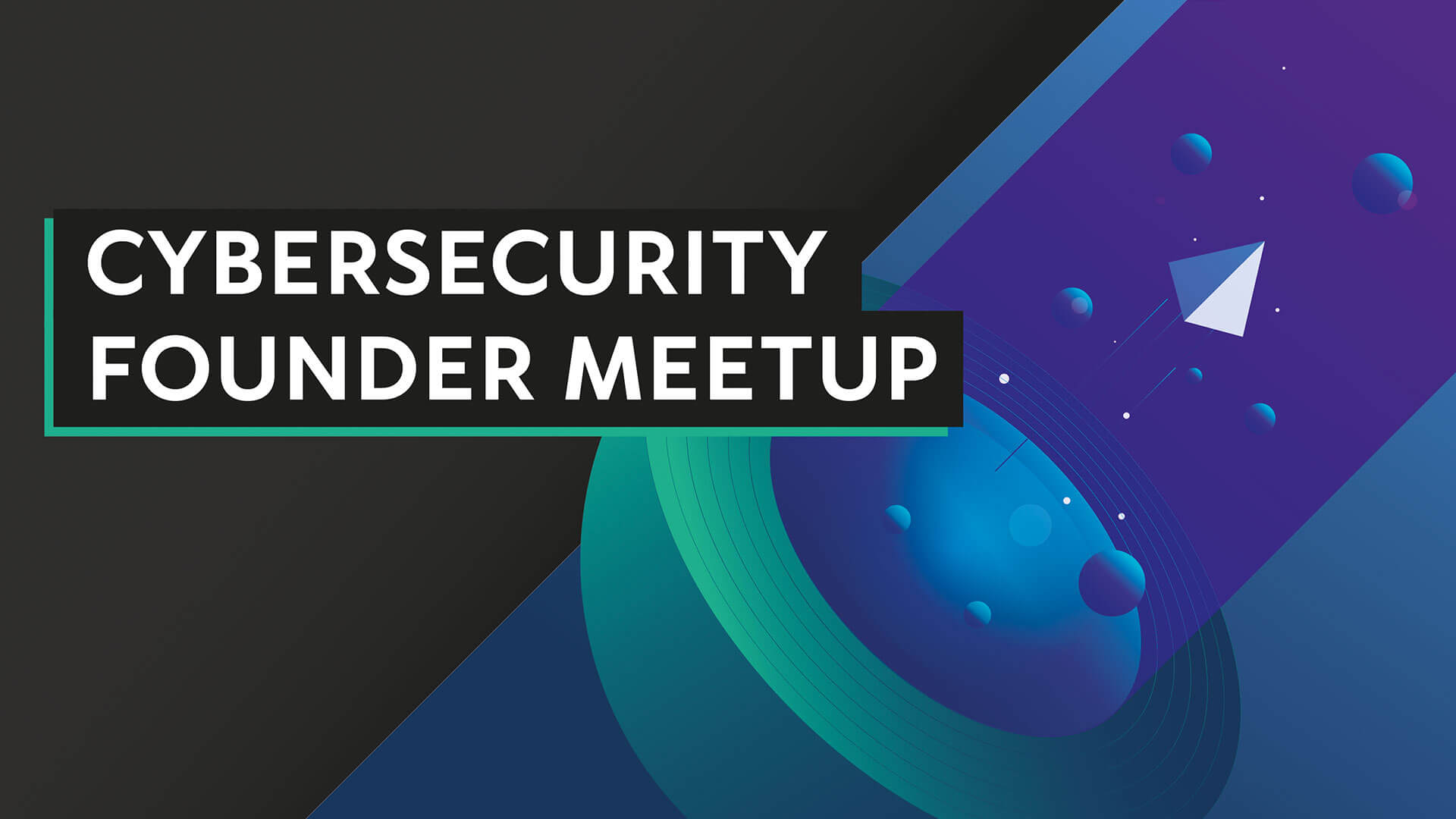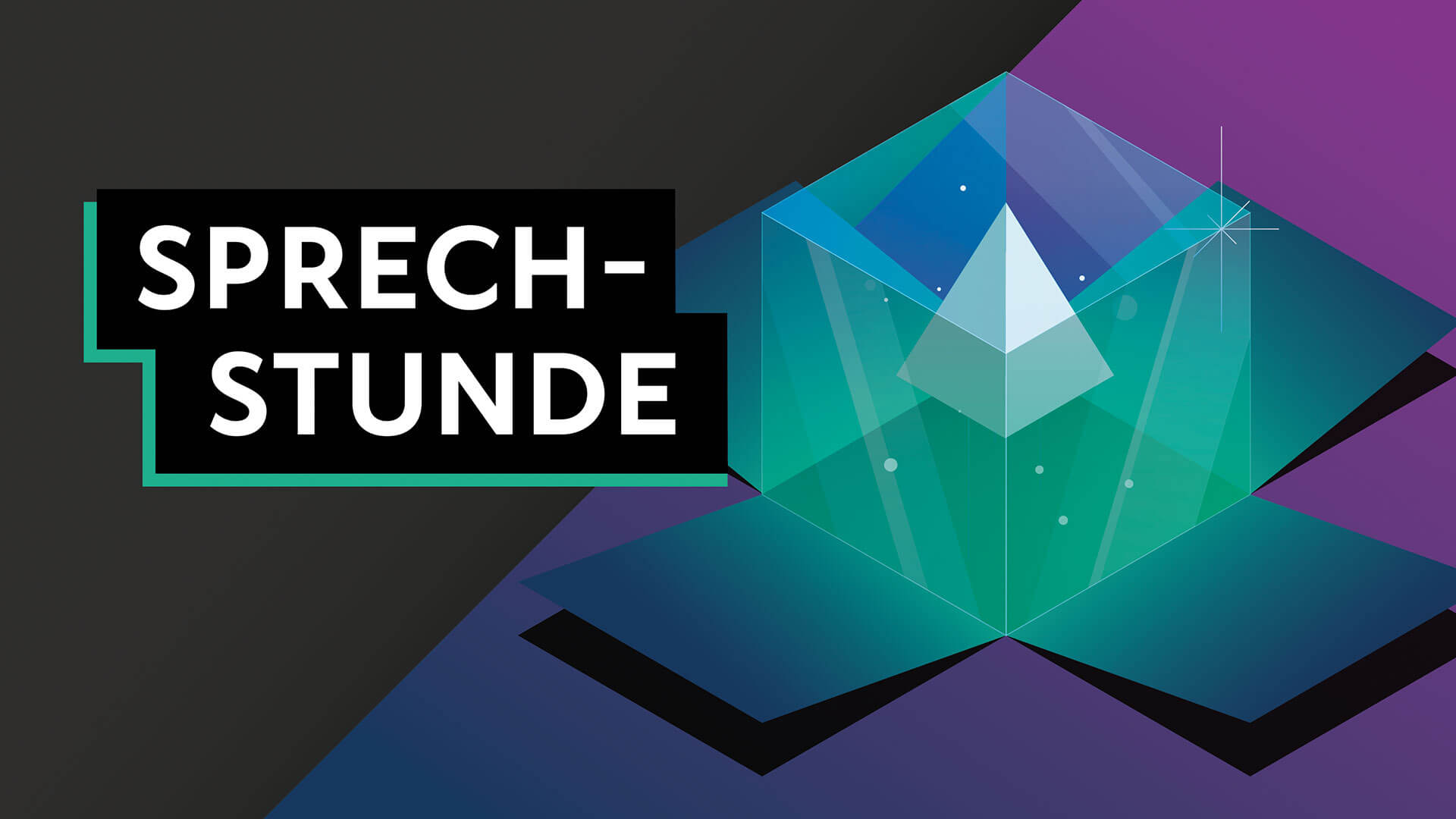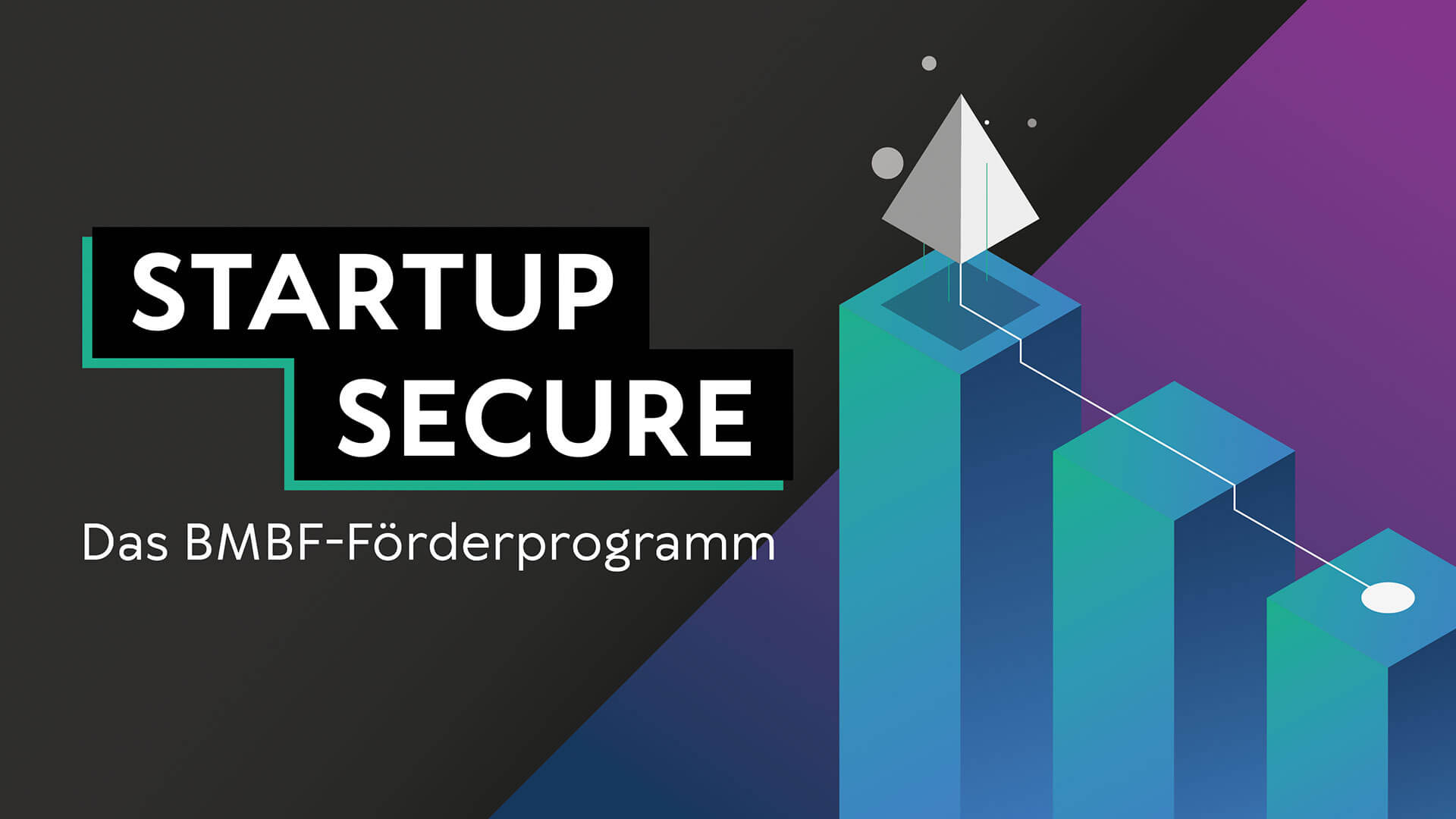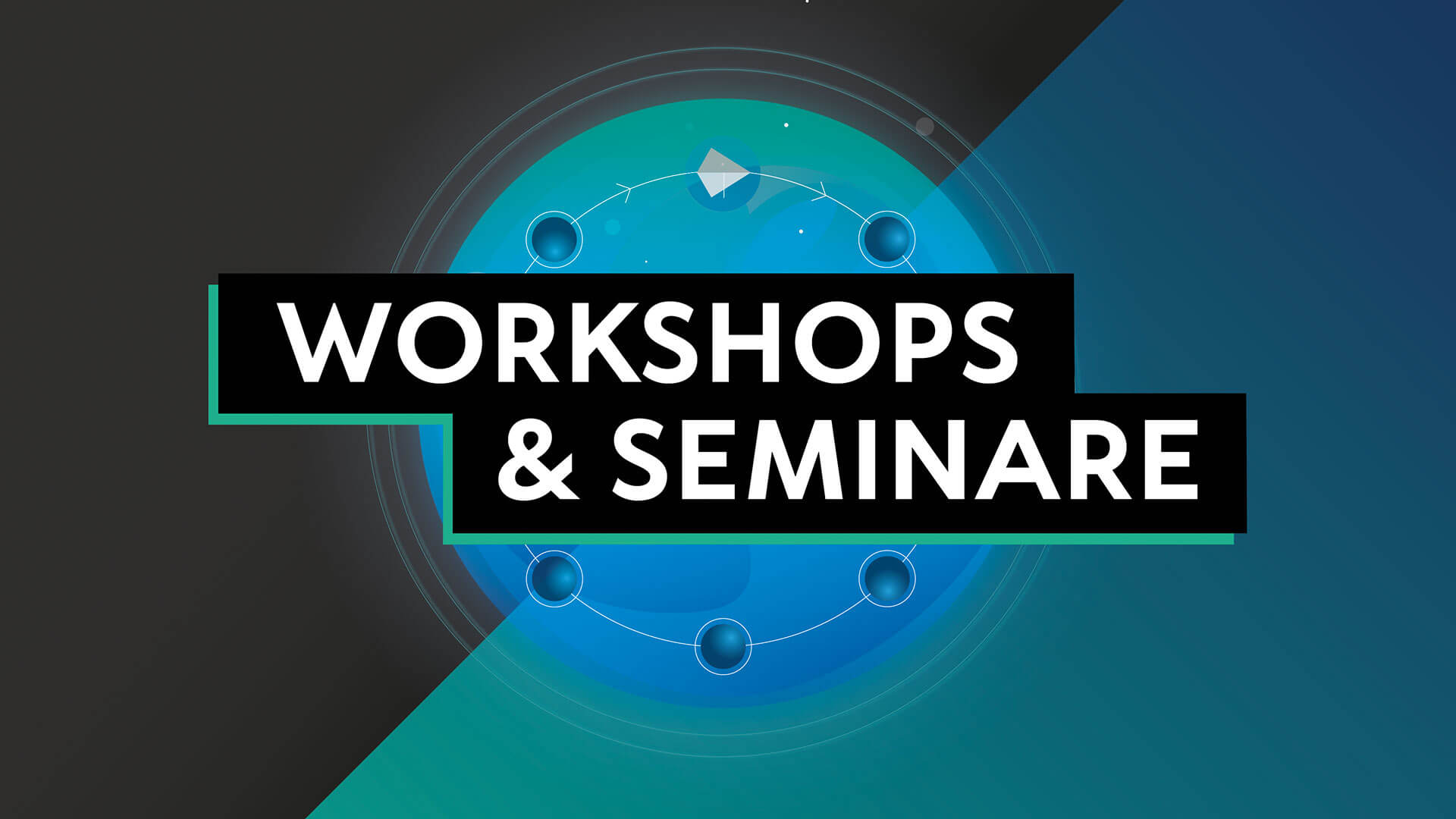 For further reading:
Cube 5 Website

Our workflow in the project:
The design commission