Development Bank Ghana
Branding, Corporate Design, Design Manual, Logo Design
Green, lean & clean – The Corporate Design for the new Development Bank Ghana.
DBG is a development and financing institute from Ghana that brokers sustainable investments for companies. The bank is supported by the German development bank KfW, among others.
The task was to provide the bank with a visual image that is international, trustworthy, innovative and sustainable, but does not disregard the traditional understanding of aesthetics.
Thank you for a successful project with our partners: Studio Mhoseenu, Accra and Portland, London and the entire leaderboard of DBG Bank.
---
"WAWA ABA" as the basis for the logo design.
The seed of the abachi tree is a famous adinkra in Ghana, a symbolic language that has shaped the design image of the entire country for decades. "WAWA ABA" stands for resistance, resilience and durability. These values reflect the orientation and goals of the bank. The colour concept also underlines the purpose and brand story.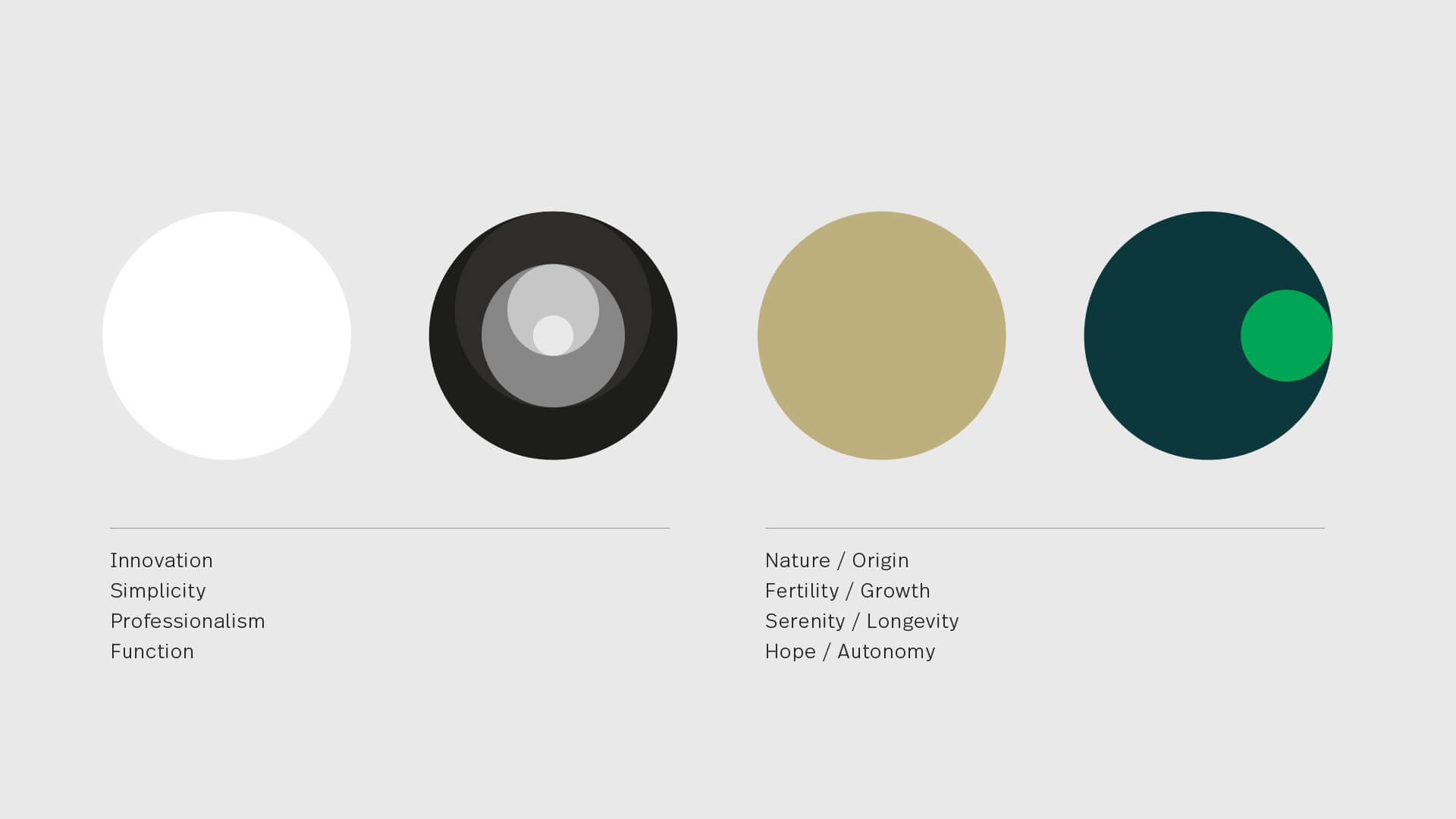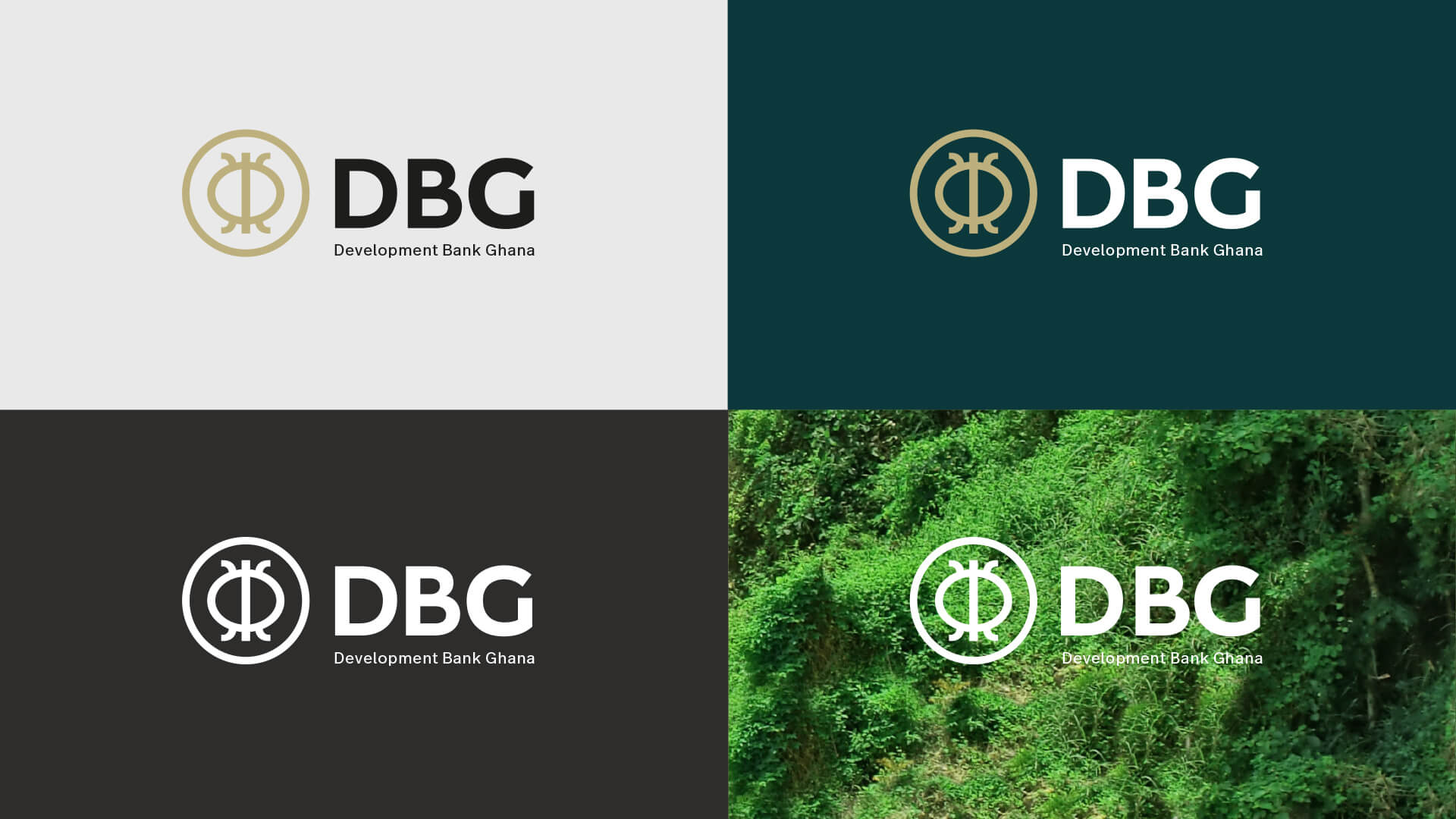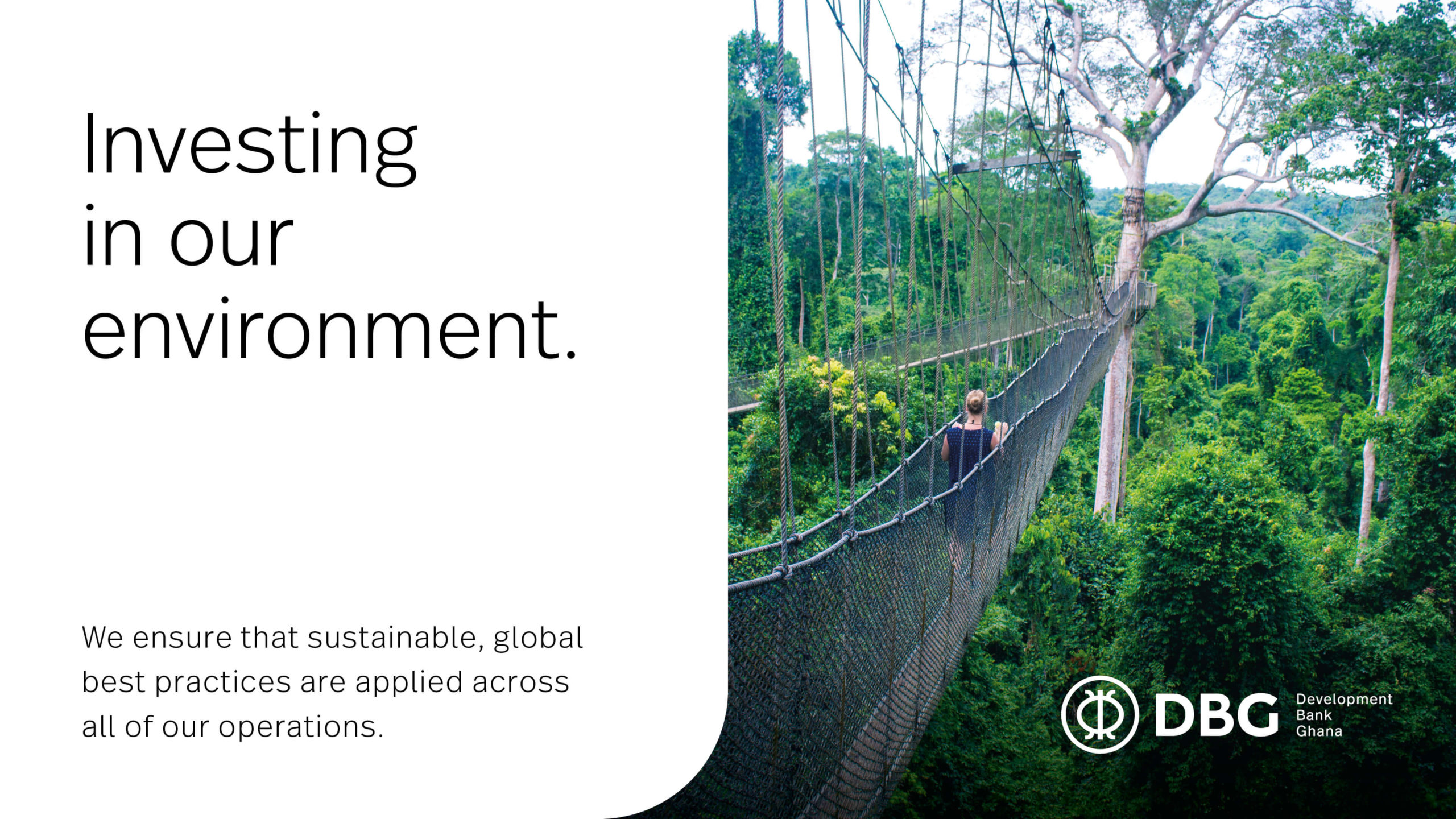 ---
A holistic development.
From the seed, the big picture grows into a holistic language of form. The versatile design system features rounded corners, large headlines and an imagery that focuses on people and their development.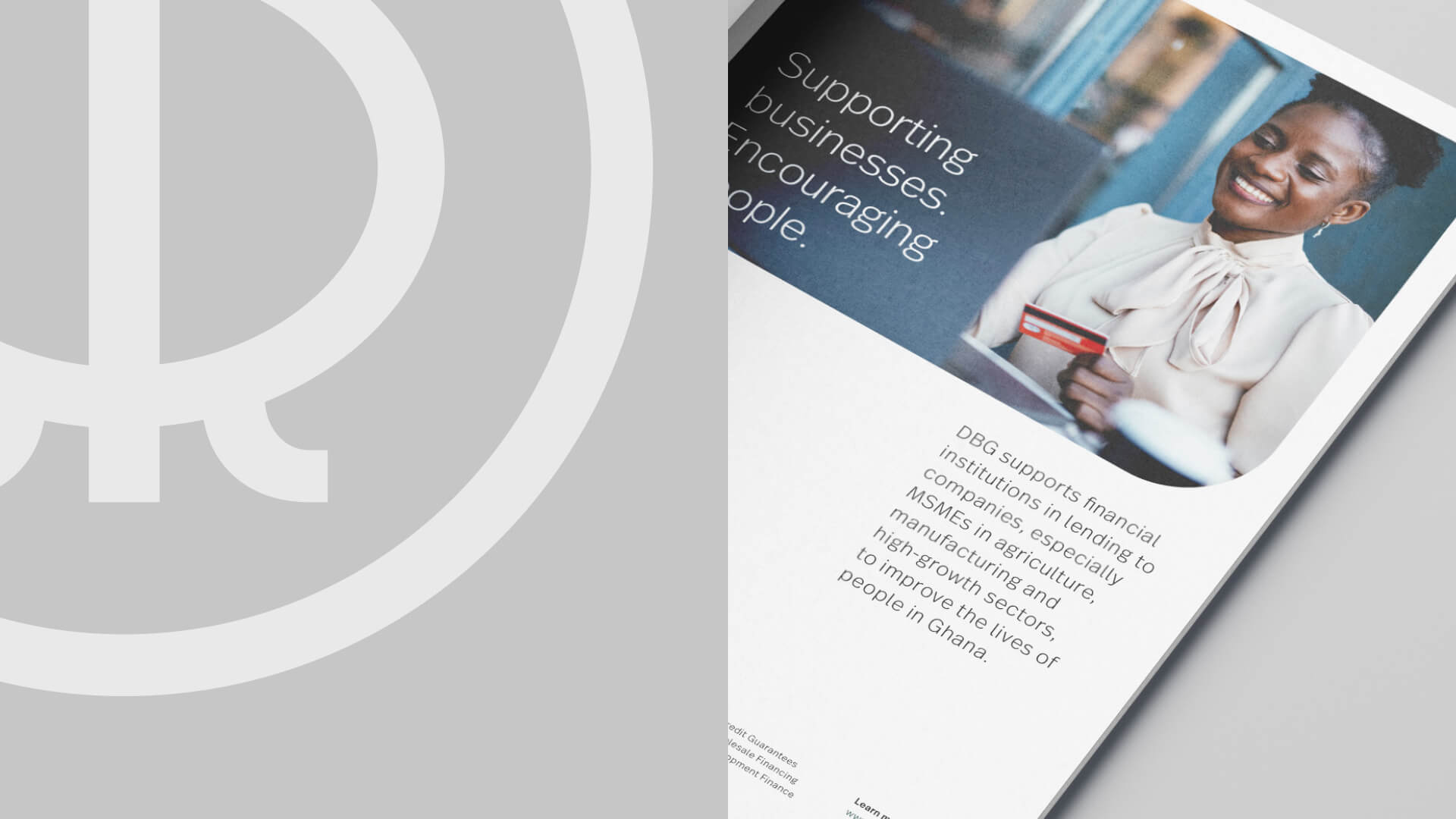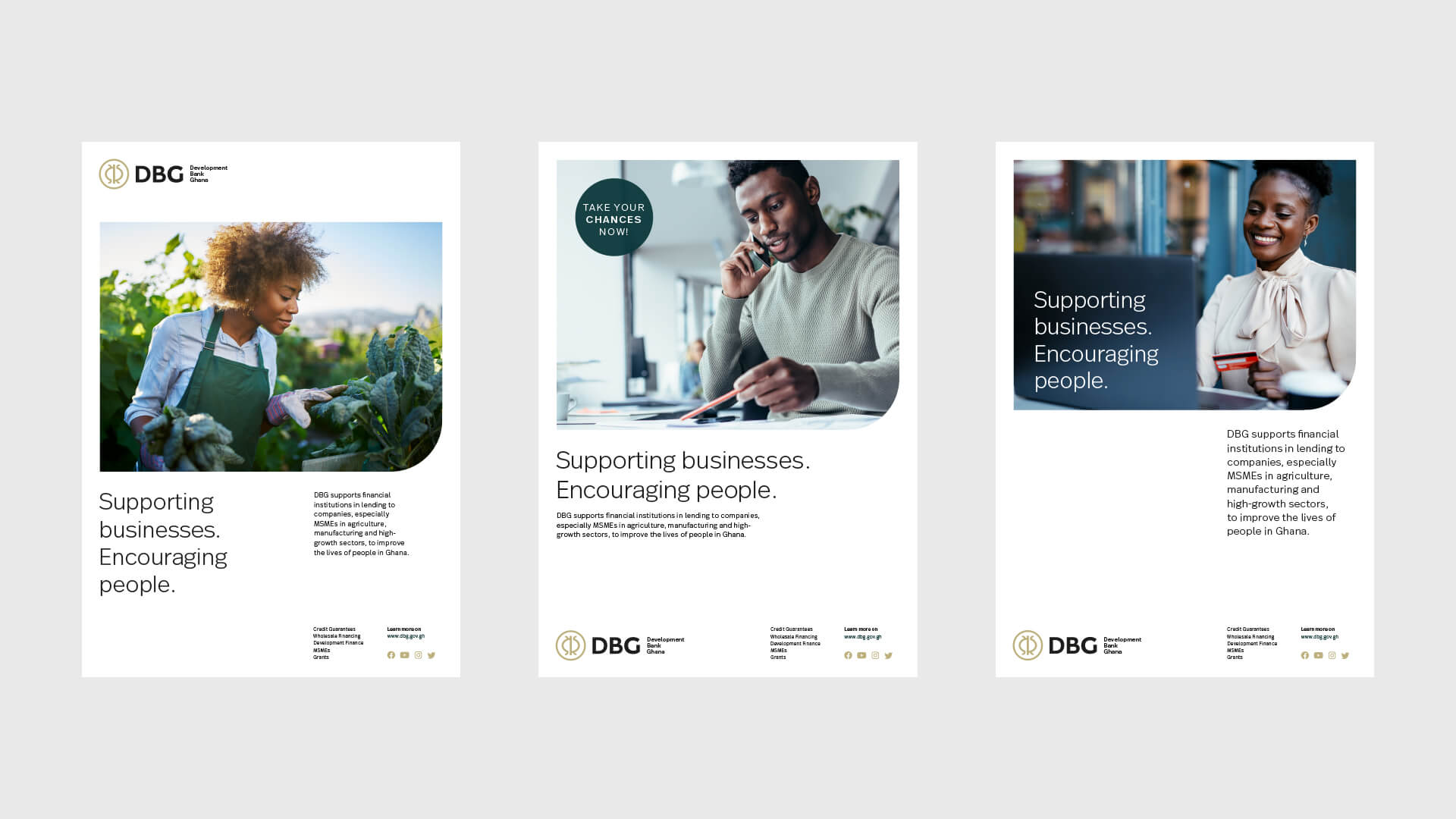 The brand out in the streets.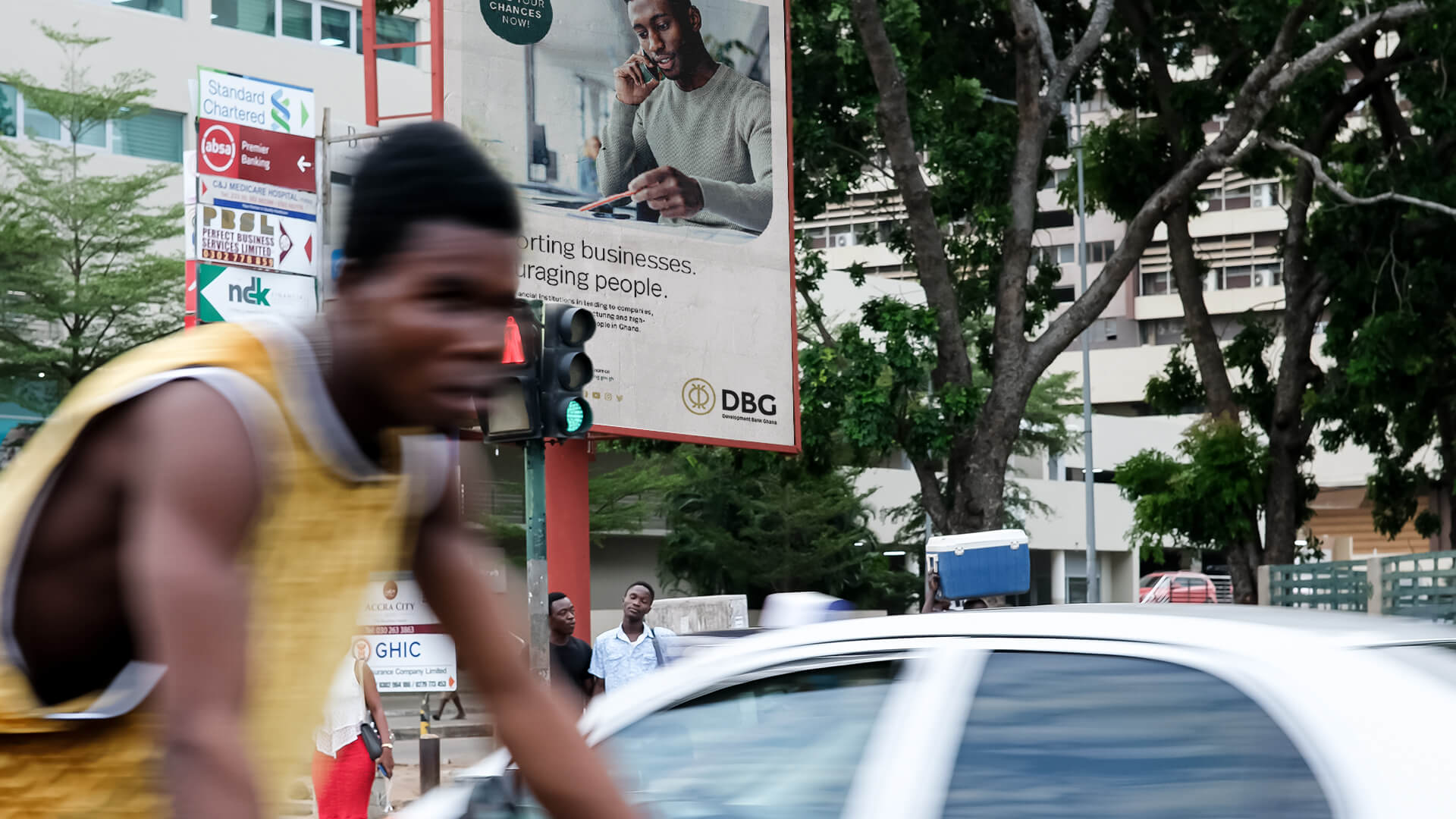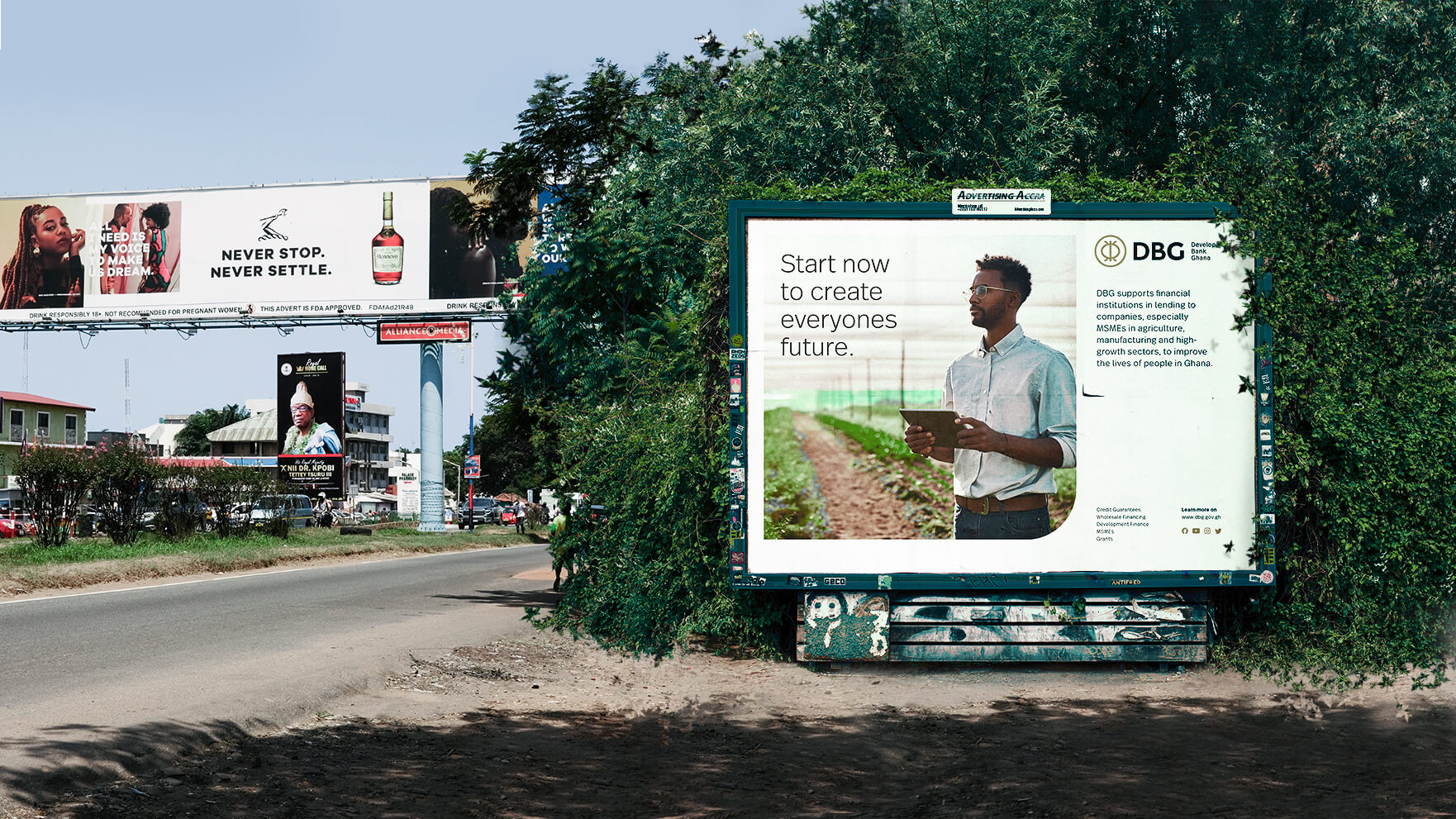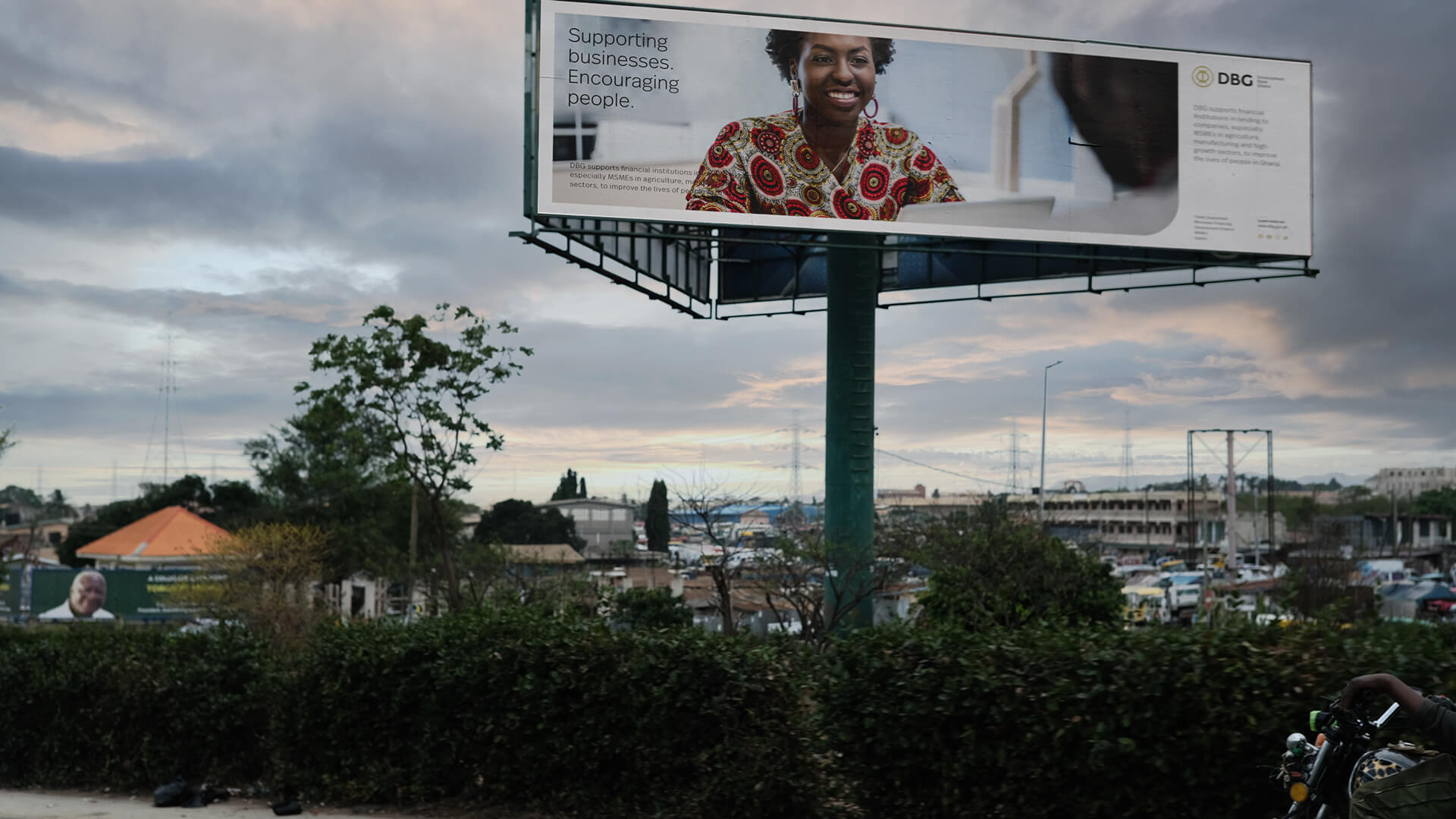 ---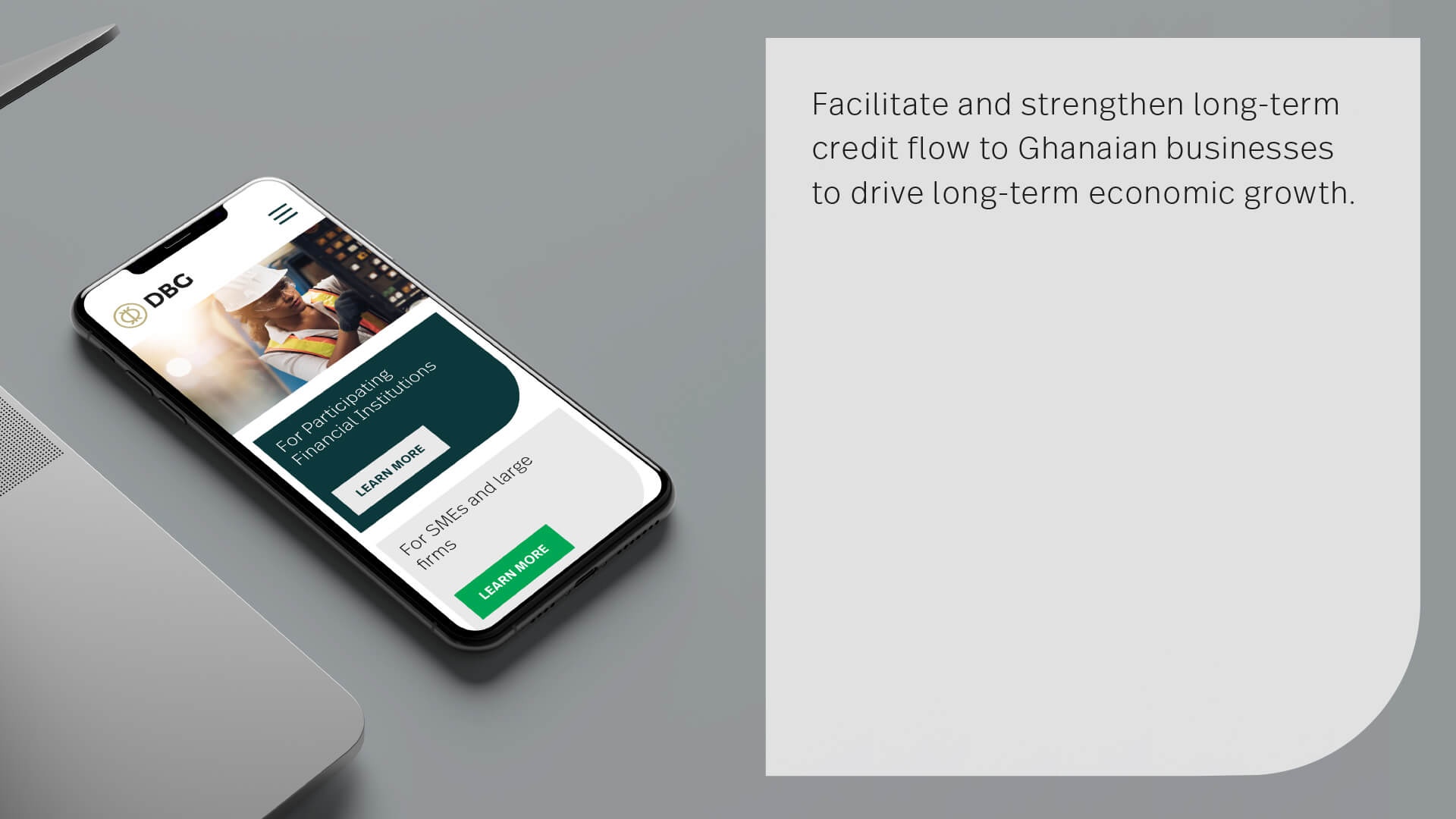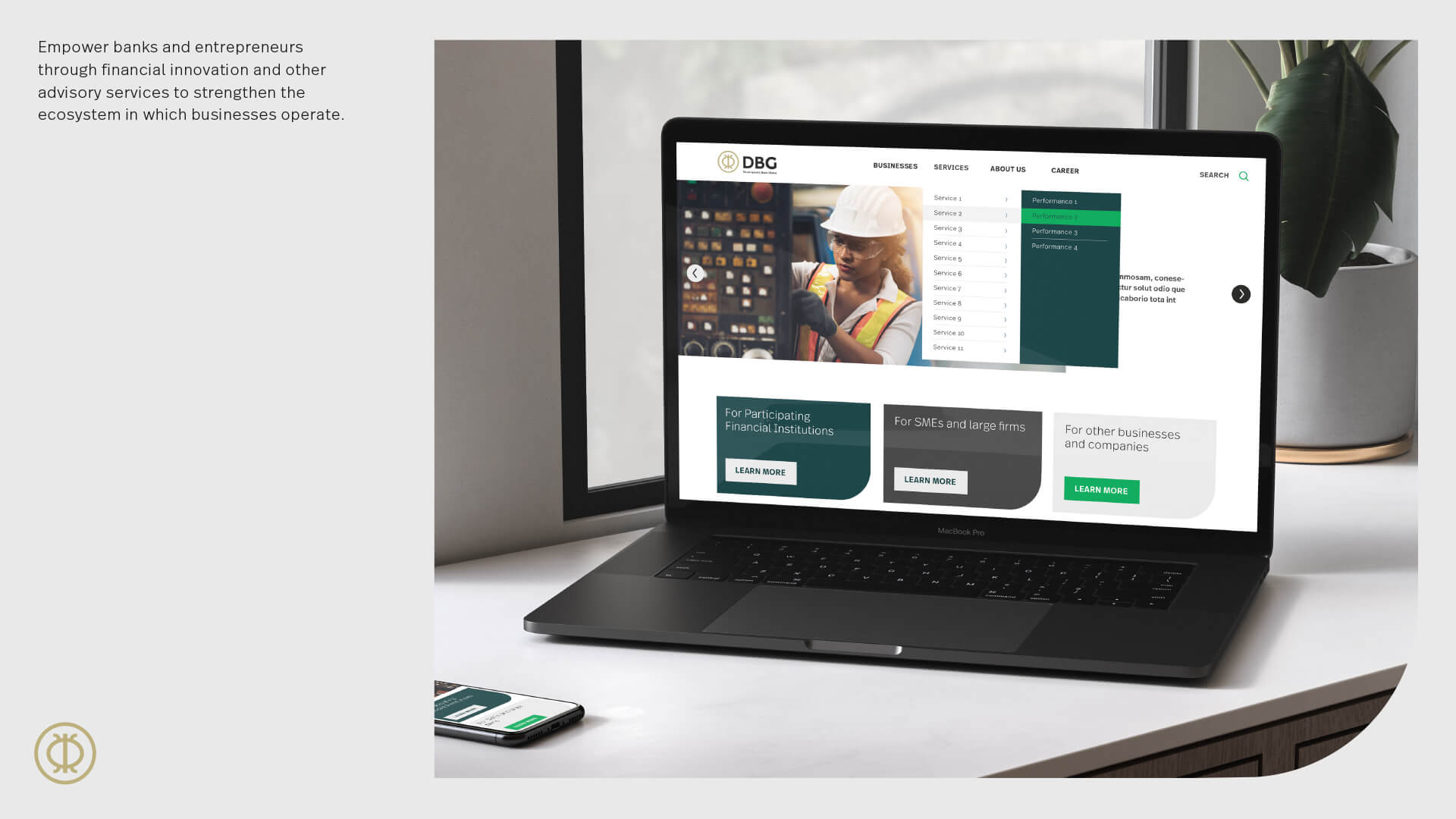 ---
The Brand Experience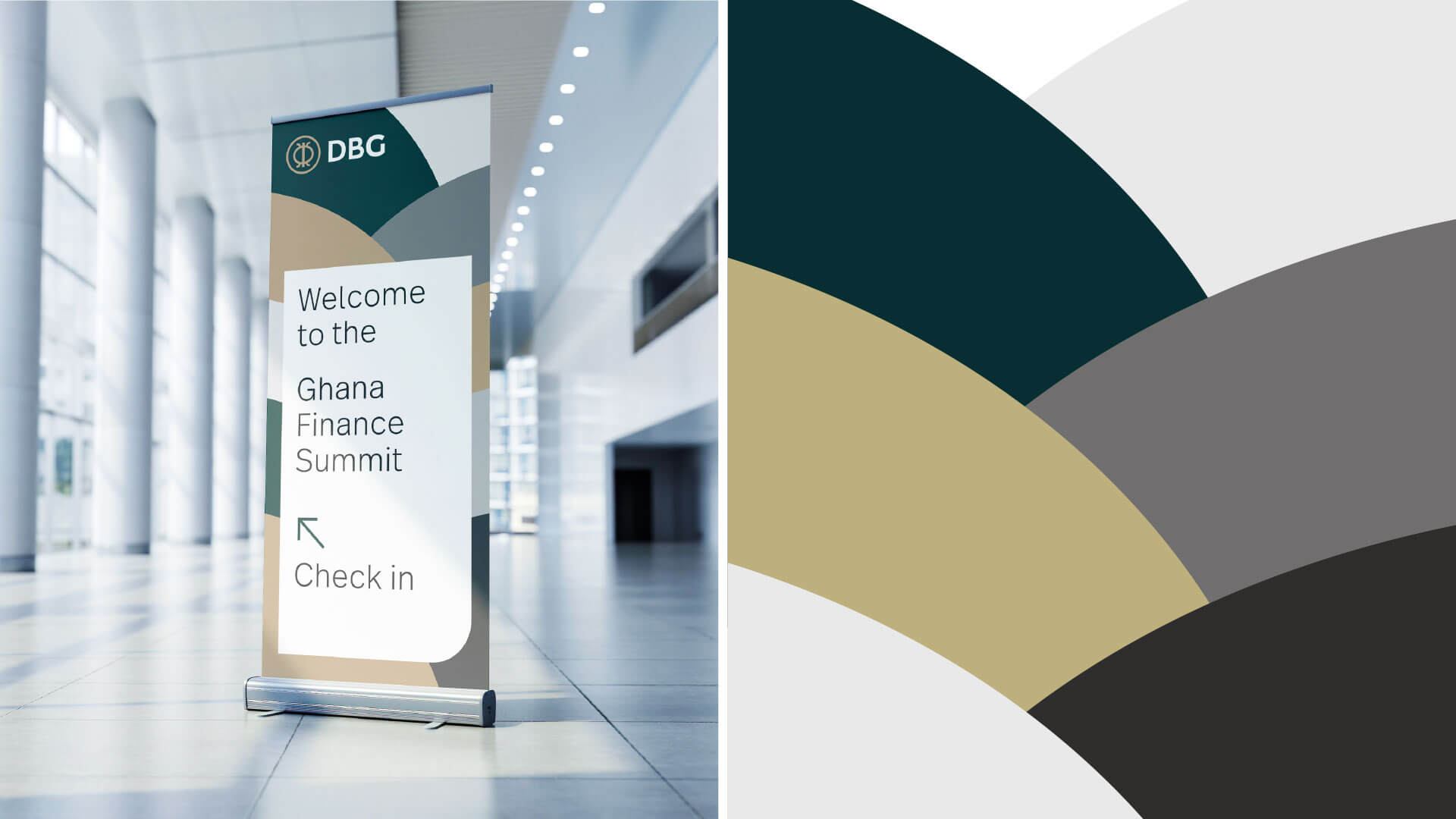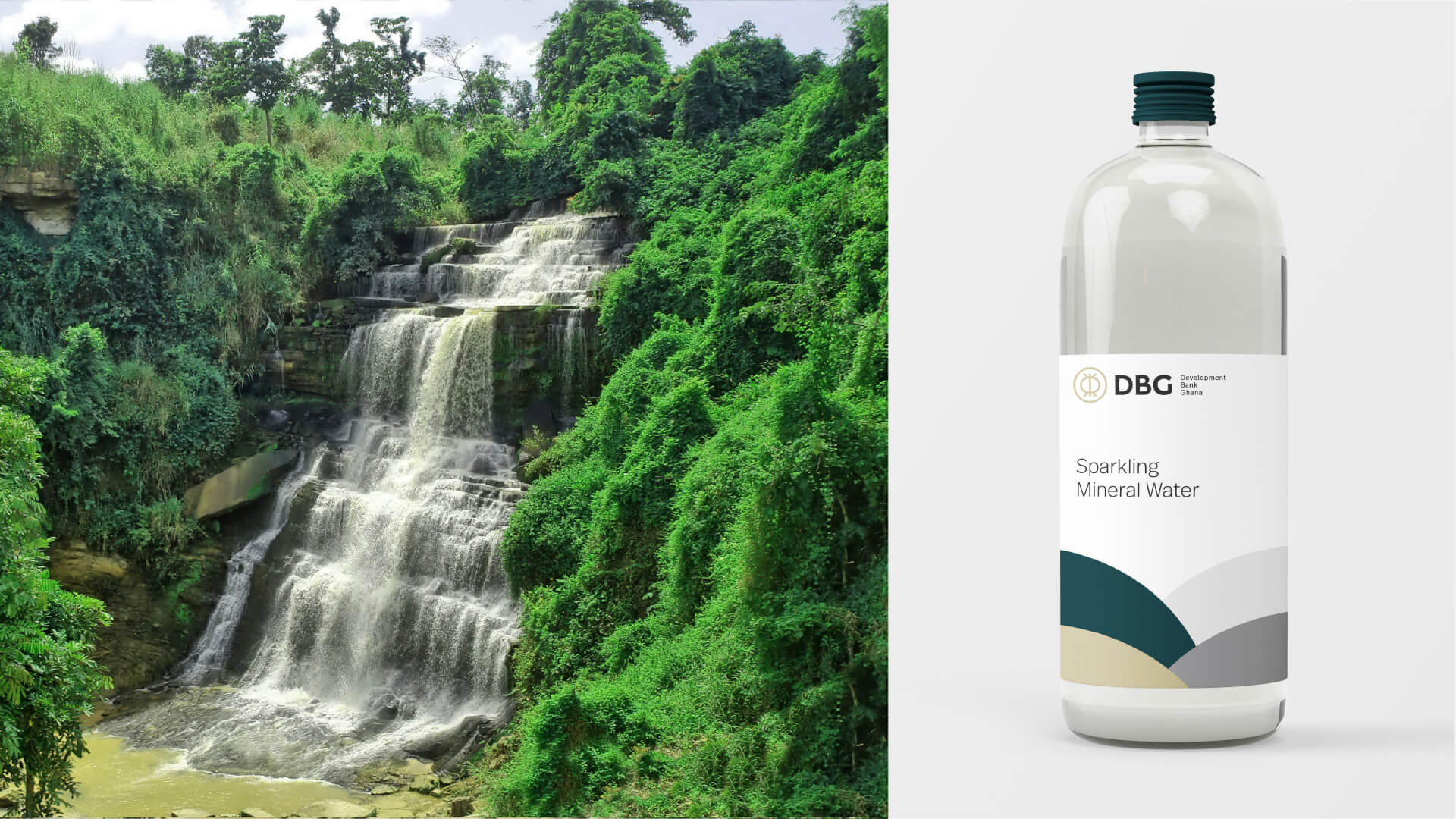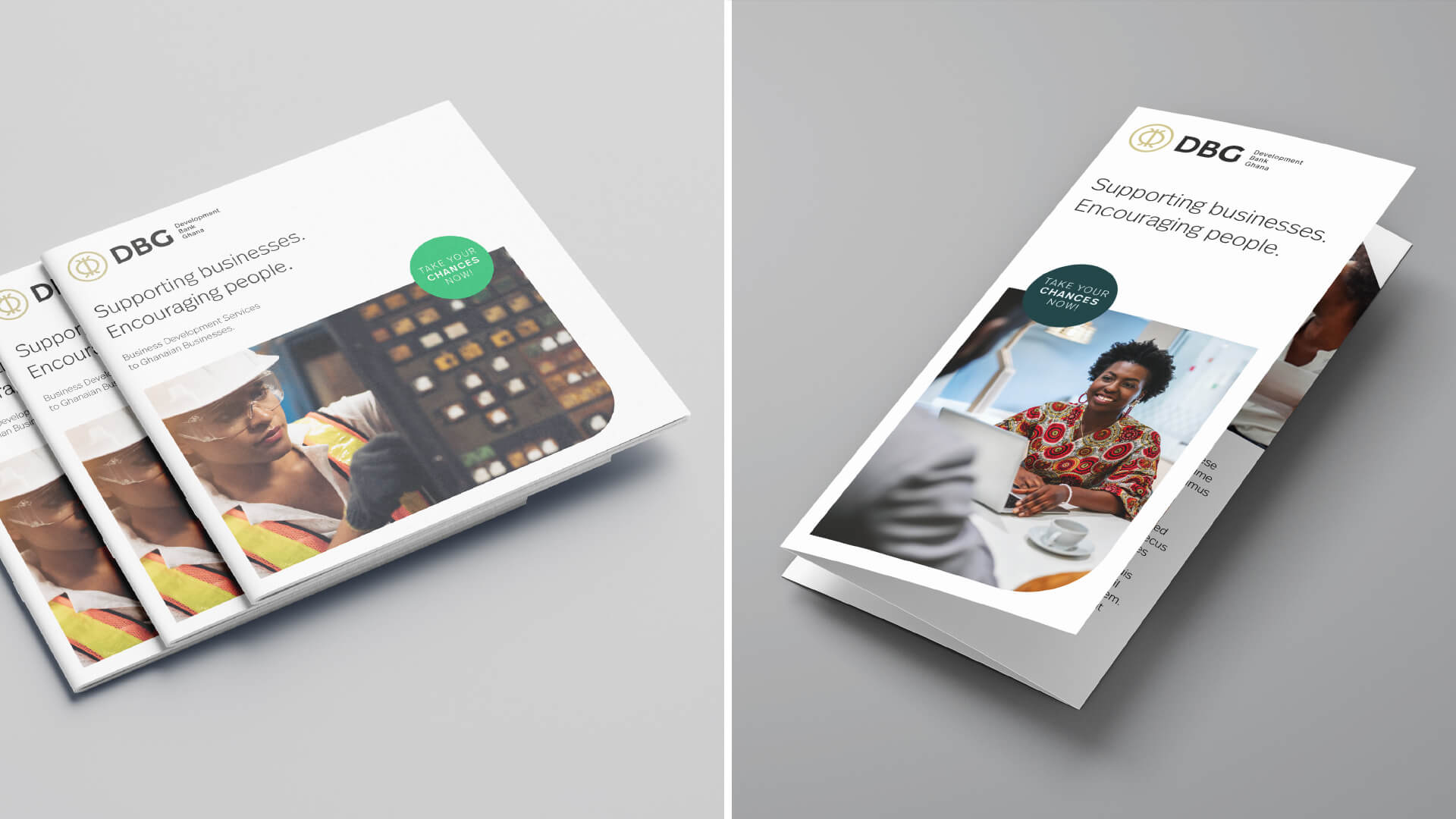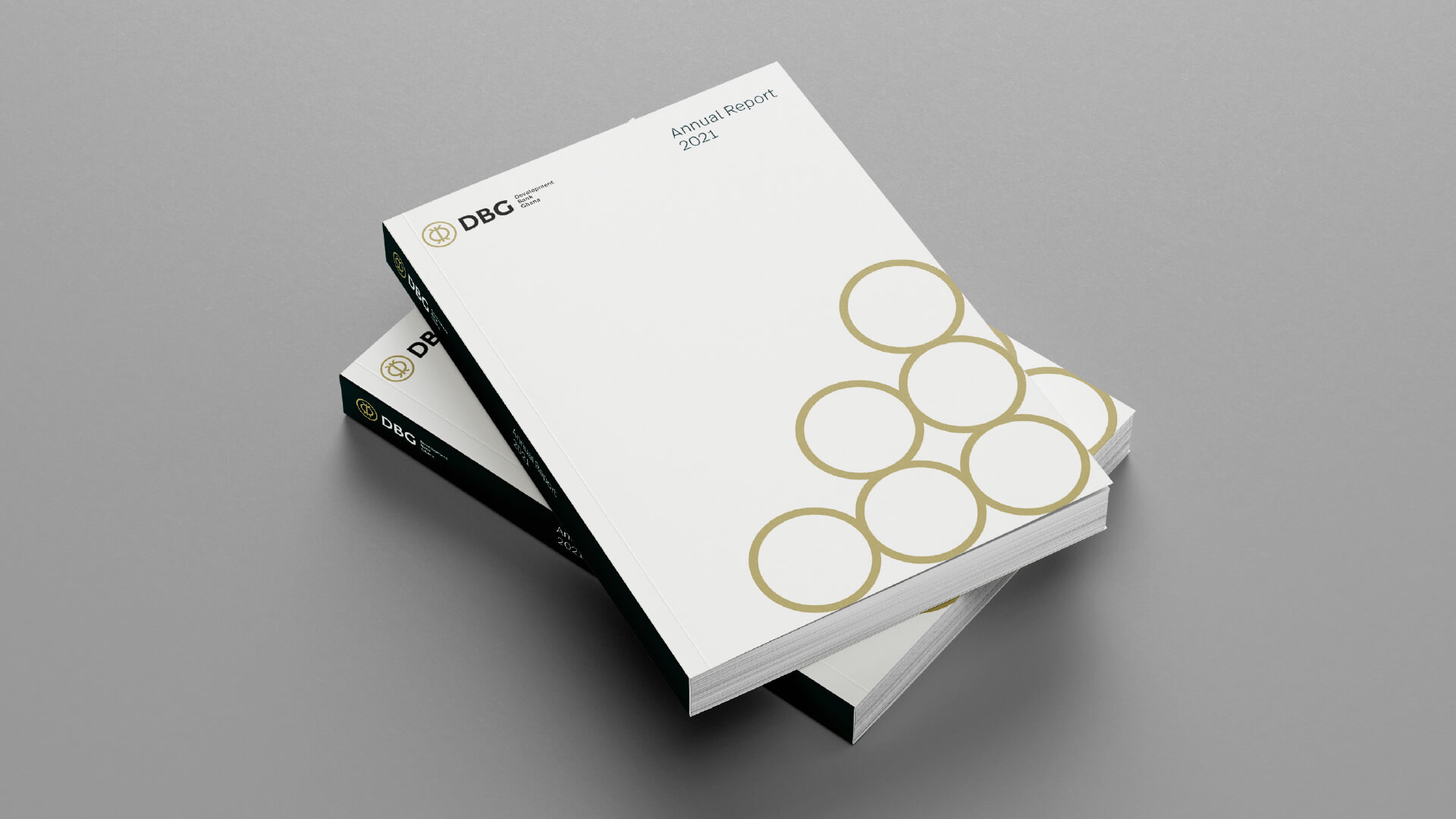 For further reading:
To the Homepage of the Bank